Sustainable Farming: Many Hands Peace Farm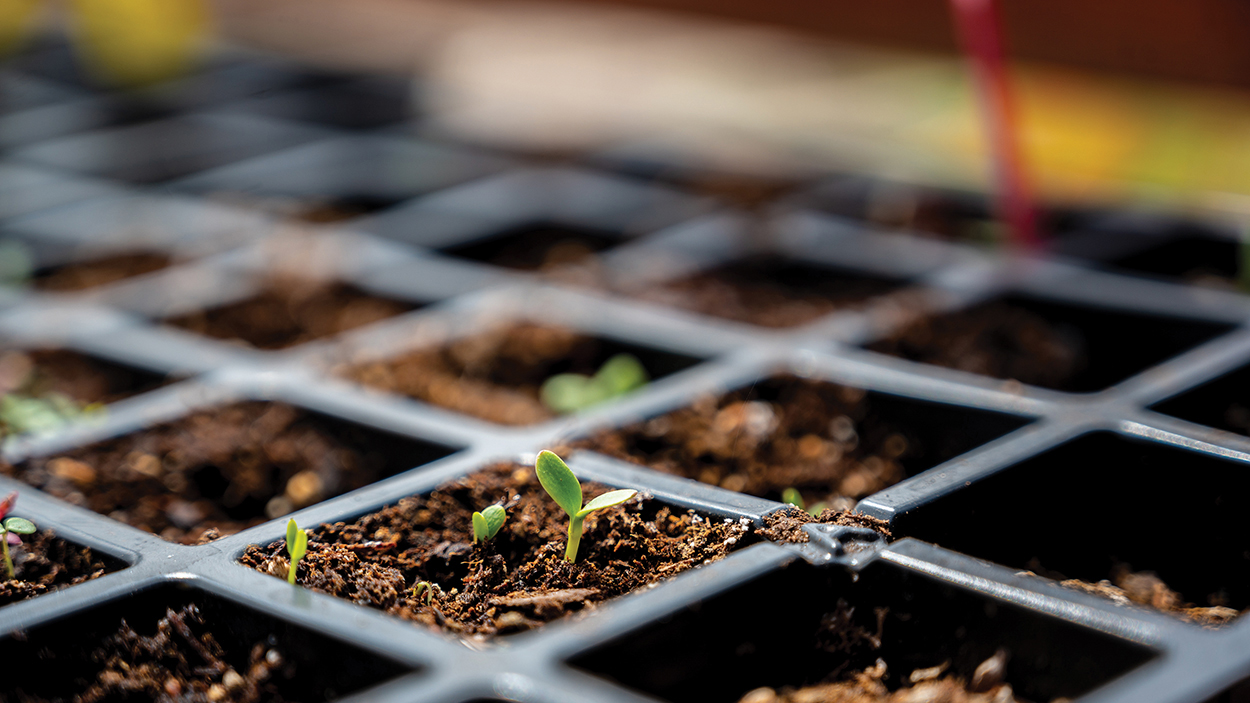 Written By: Marlene Osteen | Issue: April - 2022
The Many Hands Peace Farm springs to glorious life, with planting advice for gardens across the Plateau.
---
With the return of warm weather and regular rains, many of us are longing to get back to playing in the soil. 
That's why I turned to Many Hands Farm Manager Joey Kyle to learn how best to get started. 
Now is the time to prepare your garden space – weeding and adding fertilizer and compost.  He's an advocate of mulching, "covering all the bare ground, because we get so much rain on the Plateau." It's important to blanket the dirt with leaves or straw to shelter it from erosion, and to add carbon which prevents drying out by direct sunlight.  
As Joey told me further, "Carbon is a building block of plant life," and he advised a traditional compost recipe of 2/3 carbon or "browns" to 1/3 nitrogen or "greens. 
April is the ideal month to start warm weather crops indoors – squash, cucumbers and tomatoes – they should be ready for planting in the garden in about 4 weeks.  And, I learned that it is the perfect time for installing in the ground some frost-resistant vegetables – snap peas and beets and carrots.  I was advised to wait until Mother's Day to plant warmer weather vegetables.
And don't overlook mushrooms.  A certified mushroom forager, Joey is an enthusiastic promoter of the fungi for home gardens.  It's as simple as purchasing a $25 bag of "mushroom spawn" that will in six months produce a fresher and tastier mushroom than can be purchased.  A simple method involves laying down cardboard in the aisles of your garden beds, sprinkling on the sawdust spawn and covering with fresh hardwood chips – the fresher the better. Recommended for planting is the Wine Cap – a vigorous mushroom that grows naturally on outdoor beds of woody debris.
But the thing with gardening – as I learned from Kyle – if you want to achieve that perfect world of potential and promise, the end product of one's own homegrown vegetables, you have to invest in the hard work.  The key to success:  weeding, mulching, and composting. Kyle reminds us "As plants grow so do weeds."  So weed first, then mulch.  Prepare your bed by moving aside the old mulch first, pull any weeds and then apply a layer of fresh mulch.  For good measure, add worm castings or good compost.  
The rules for planting are equally straightforward.  It's important to make sure that your plants are properly spaced – placed too close together they will compete for sun, water and nutrients and run the risk of mildew.  
For more advice, you can chat with Joey by email at [email protected] or visit themountainrlc.org.
---
---