My Day In March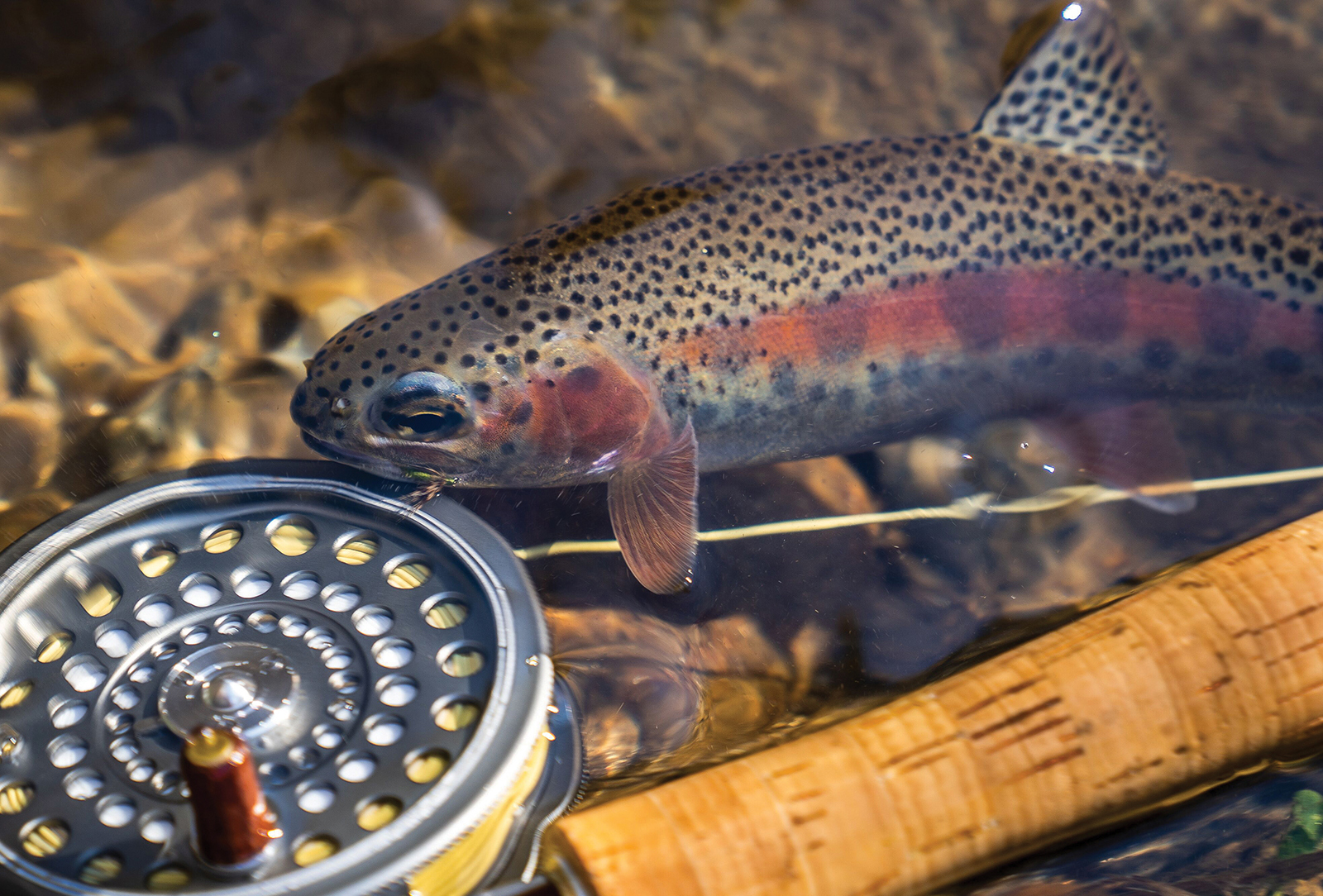 Written By: Matt Canter | Issue: 2020/03 - March
The month of March can symbolize a lot of different things to a lot of different fly anglers.
Here in North Carolina, it means the start of the Delayed Harvest Season, a start to a new fishing season, and the beginning of changing springtime weather. Flowers and trees are starting to show their buds, and songbirds start singing a little bit louder. It's a special time of year for many reasons, but I'm going to tell you why it's a special time of year to me.
March is my birth month…March the 11th to be exact. Every year, right around my birthday I make it a point to take a day just for me.
That's right, even though we may be friends, and even good fishing buddies …you're not invited. I have been taking this day for me for more than 15 years now. Sometimes things change a bit, but there is a criteria that I try to shoot for on this day: 1) It's a full day fly fishing outing…not a couple-hour quick fix 2) The destination for the day must be a place I am very unlikely to see another human being 3) The goal is to catch wild, rising trout on a bamboo fly rod.
Now, I must say that over my last 36 birthdays, a vast majority of them have had a fishing theme. Growing up, there was a lot of farm pond fishing, some coastal fishing, and only in the last 17 years has it had a strict fly-fishing-for-mountain-trout theme. I haven't always had a bamboo fly rod, and I haven't always had the knowledge of places where I could go catch fish and not see another sole.
Now I do have those things though, which is why I make myself use them on this day. The whole point of this day is to remind myself why I love the great sport of fly fishing.
I go by myself so I can slow down and enjoy things at my own pace. I bring the bamboo rod not because it's a better tool to help me catch more fish (that's certainly not the case), there's just something nostalgic about fishing it. I fish dry flies in order to see if I can fool a fish into coming to the surface to take my ball of fur and feathers for food…and get to watch him do it. This day is the exact opposite of seeing how many fish I can catch, it's all about truly enjoying every part of the day, and taking it all in.
Some people may call this being a "trout snob," and maybe rightly so, but no one has ever been there to tell me so.
by Matt Canter, Brookings Anglers
---
---