The Cullasaja – Mountain River of Wonder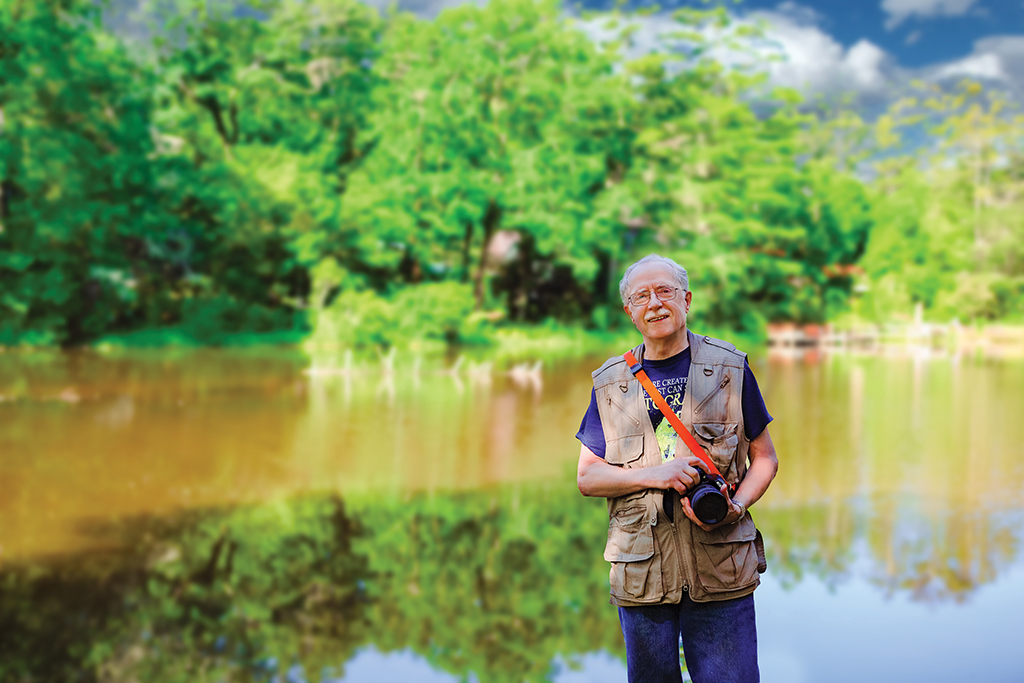 Written By: Deena Bouknight | Issue: | Photograph By: Peter Ray
Peter Ray's debut book, The Cullasaja – A Mountain River of Wonder, is a photographic love story about a river. 
The Cullasaja River, situated in Macon County, flows 25 miles from the shoulder of Whiteside Mountain through the town of Highlands and into Franklin. There it joins the Little Tennessee River on its way to the Gulf of Mexico. Over its short distance, it flows through country clubs and lakes, over dams, rapids, and waterfalls. At times the Cullasaja is placid, while at other times it is tumultuous. Over the course of its journey, it descends 2,500 feet. 
"It is a river of wonder and, through the pages of this book, the reader is invited to share in its wonder to all who would come into its presence," expressed Ray, who pointed out that he found his calling as a photographer about six years ago and began calling Highlands home after moving to the area in 2002 from Memphis, Tennessee. 
Ray spent his career as a pastoral counselor, but said photography was always a passion. He has preferred to use Nikon cameras. When he retired, he became serious about photographing nature, especially. 
​In many ways, he admitted that photography has become a spiritual exercise for him. "It is a way of seeing and of being present in the world in which we live." 
​Chief among nature's blessings for him is water, especially moving water. 
"It gives life and it has many moods from fast and dangerous to quiet and reflective,' he said. "​Another blessing is that of light – which is continually changing and illuminating the gifts of this world. It is not something to be chased but to be found and experienced."
His favorite shot is a vertical presentation of Bust Your Butts Falls [Quarry Falls]. "It's painterly … taken in the fall." 
Currently, The Cullasaja – A Mountain River of Wonder is available online as well as locally at Shakespeare & Company Booksellers, Dry Sink, Acorns, Framing Gallery, The Book Nook at The Toy Store, the Chamber of Commerce, and Highland Hiker. He hopes to do book signings throughout the remainder of the year, depending on health restrictions. Information will be listed on Facebook and peterrayphotography.com.
---
---