Love Will Find Its Way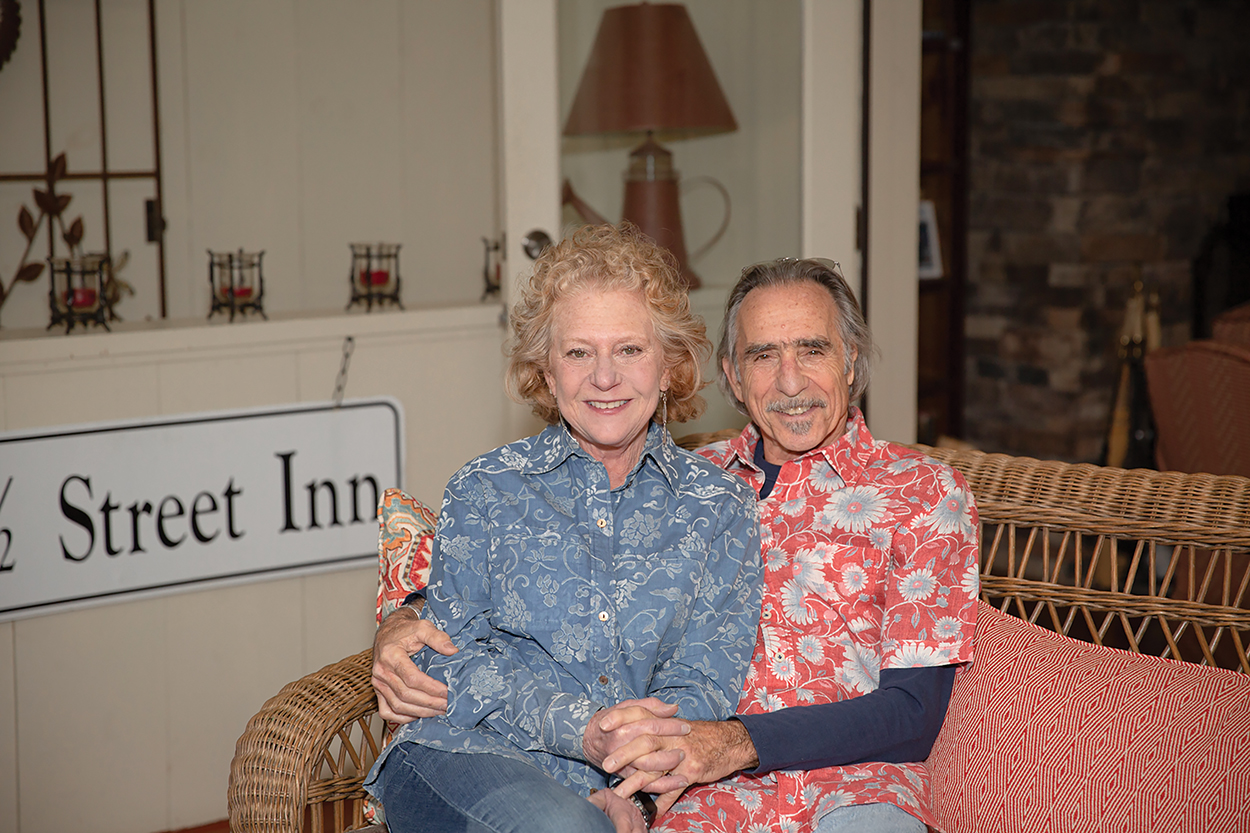 Written By: Marlene Osteen | Issue: 2021/12 – December
The passion that Helene and Ricky fell for one another was swift, and they've kept it simmering over the decades.
---
Love is a funny thing.  
The circumstances have to be just right for it to appear. For some it happens in an instant, while for others it deepens over time. 
And, what occurs when a guy in his mid-40's raising two young boys encounters love at first sight with a quiet young woman 11 years his junior?
Helene and Ricky Siegel fell fast for each other after connecting at a "meet and greet" party when they were living in Atlanta. 
Helene had not meant to attend, but en route to the airport to pick up a friend, she realized the event was on the way and decided to stop.  
When she arrived, she couldn't help but notice Ricky, who was giving out name tags. 
Helene remembered feeling an intense, chemical reaction. "I really wanted to get to know him. He had such nice energy and was physically attractive, very cool, and outgoing."
As to Ricky, well let's just say he was smitten at once.  
He recalls thinking, "she was very, very cute, and she had a shyness about her that was very appealing." He gave her his card, and three days later she called.  That was November 1989, and though they spoke several times during December, it was January 1990 before they had their first date.  
At the time, Helene was selling HMOs and considering a move to Seattle.  Ricky was consumed building his landscape business while struggling to raise his sons, then 10 and 12.  
Their feelings for each other developed swiftly – the relationship was clearly earmarked for success. Within three months Helene moved in with Ricky and the boys.  That year they bought a house together and in December got married in Rancho Mirage in Southern California.  Since then, the partnership has been marked by a complicated blend and balance of love, devotion, and two successful business ventures.
Soon after their wedding, Helene joined Ricky in the landscape business as comptroller and took over the floriculture branch of the company – concerning herself with the ordering and planting of flowers for hundreds of clients.  Though the business thrived, by 1996, they knew they wanted to leave Atlanta and the busy highways that consumed too many of their hours.  They yearned for the small-town atmosphere of Highlands which they had grown to know and love during vacations. 
When Ricky's offer to purchase the 4 ½ Street Inn was accepted, they sold their landscape business and moved to Highlands.   
Together they ran the B&B for 20 years, Helene in charge of the bookkeeping, housekeeping, and cooking while Ricky was responsible for maintenance and grounds operations.   
The couple recounts those years as some of the most wonderful of their lives – at times challenging, yet always solidifying the relationship. They're proud of their family and their place in Highlands as active participants in community organizations.   
As Helene said: "We are grateful for the people we met, whose lives we touched, whose lives touched us. Being part of the boys' lives and having grandchildren was more than I could ever have expected.  It has been rewarding and enlightening.  We have had a great life together; I don't know that it could have been better."
---
---