Combating the Flu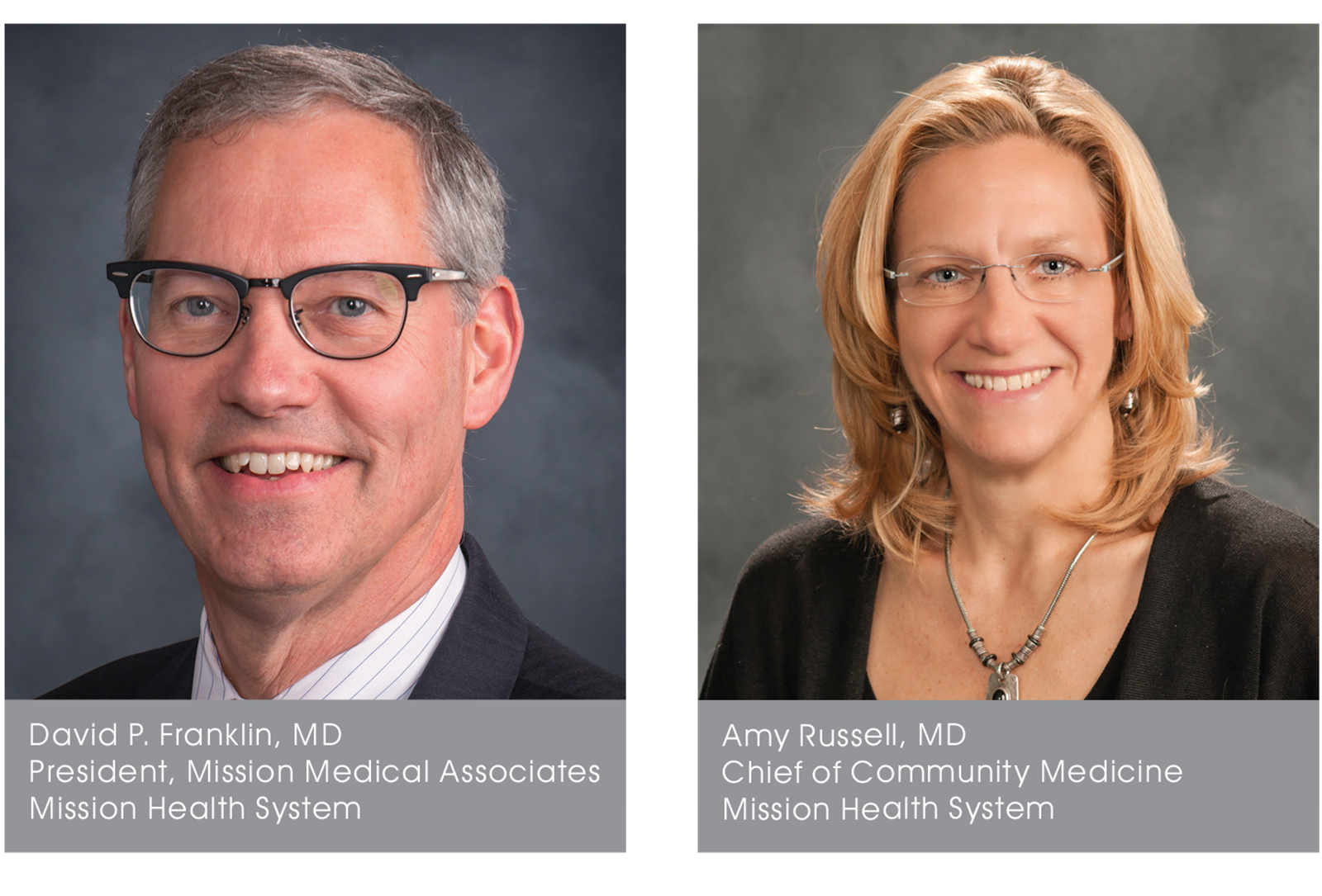 Written By: Jenny King | Issue: 2017/01 - Winter
Why are flu shots so important and do I really need one?
Dr. Russell: Yes. If you're six months of age or older, it's important to receive an annual flu vaccine to help protect you and the people around you – such as family members and friends – against the flu virus. We're already seeing some early cases in our Mission primary care practices. It's important to remember that more serious complications from the flu can result in hospitalization and even death.
When should you receive a flu vaccine?
Dr. Russell: It's best to try to get your flu vaccination as early in the flu season as possible to help build your immunity before people are exposed to the virus. You can still benefit from getting a flu vaccine later in the season to help protect against exposure to the virus.
Dr. Franklin: There's an established "herd immunity" as it relates to protecting a population from the flu virus or a form of indirect protection from disease that occurs when a large percentage of a population has become immune to an infection that provides a measure of protection for individuals who are not immune, as it relates to the flu vaccine. With the flu vaccine, if 85 percent of an entire population receive the vaccine, it generally protects everyone within that population.
Who is most susceptible to the flu?
Dr. Franklin: Young children, adults over the age of 65, individuals with a preexisting medical condition such as asthma, heart or lung disease, as well as individuals with a weakened immune system are at the greatest risk of contracting the flu virus.
How does one get a flu shot from Highlands-Cashiers Hospital?
Dr. Russell: Flu vaccines are offered in many of our Mission ambulatory locations throughout western North Carolina. On the Highlands-Cashiers Hospital campus specifically, flu vaccines are offered at the following locations*:
Mission Community Primary Care – Cashiers, 57 White Owl Lane, Cashiers, NC, (828) 743-2491
Mission Community Primary Care – Highlands, 209 Hospital Drive, Suite 104, Highlands, NC, (828) 526-4346
*Individuals who would like to receive a flu vaccine at one of the primary care practice locations above must be an established patient of the practice.
What precautions should be taken during winter months to avoid colds and flu?
Dr. Franklin and Dr. Russell: Handwashing is by far the No. 1 precaution individuals can take to protect against the flu virus and other germs. It's also important to practice good health habits like avoiding close contact with people who are sick, covering your cough, getting plenty of sleep, maintaining physically activity levels, managing your stress, drinking plenty of fluids and eating nutritious food.
How does Highlands-Cashiers Hospital and Mission Health inform our community of safety precautions?
Dr. Russell: Generally speaking, your primary care provider will remind you to get your annual flu vaccine along with other recommended vaccines such as a pneumococcal vaccine.
What flu symptoms should alert someone they should seek immediate medical attention?
Dr. Franklin: Fever, headache, cough, extreme dehydration, light-headedness and shortness of breath are all symptoms that could be early signs of the flu. Treatment with antivirals is the most helpful within the first 48 hours of symptoms presenting, so contact your primary care provider if you start to experience any of these symptoms or notice them in a family member.
How is Mission Health helping the Highlands community and the entire population of Western North Carolina "Be Well. Get Well. Stay Well."?
Dr. Franklin: Mission Health is committed to ensuring access to quality primary care for the Highlands and Cashiers communities, as well as the reliance on subspecialty care at Mission Hospital in Asheville. Our goal is to ensure that people who are healthy stay that way, and that people with health risks are engaged and educated in a way that decreases those risks. More importantly, it's about making sure we put the patient and population of Western North Carolina first and that any patient in our care receives the very best care possible.
Dr. Russell: Plus, it's important to establish a relationship with a primary care physician or provider, to help set clear health goals and identify risks even before they become noticeable. An early relationship with a primary care physician allows a patient to focus on prevention and health. Additionally, a primary care physician serves as a liaison between a patient and any needed subspecialists in their care; the primary care physician is the foundation for coordinating continued care, explaining tests and interventions, providing guidance and sound medical advice when things seem confusing.
Learn More: Learn more about Mission Health flu vaccination locations and protecting you and your family from colds and flu, visit mission-health.org/flu. To find a Mission Health primary care provider who's best for you, call (828) 213-3222, or request an appointment with a primary care provider at mission-health.org/primarycare.
---
---