Your Chance to Preserve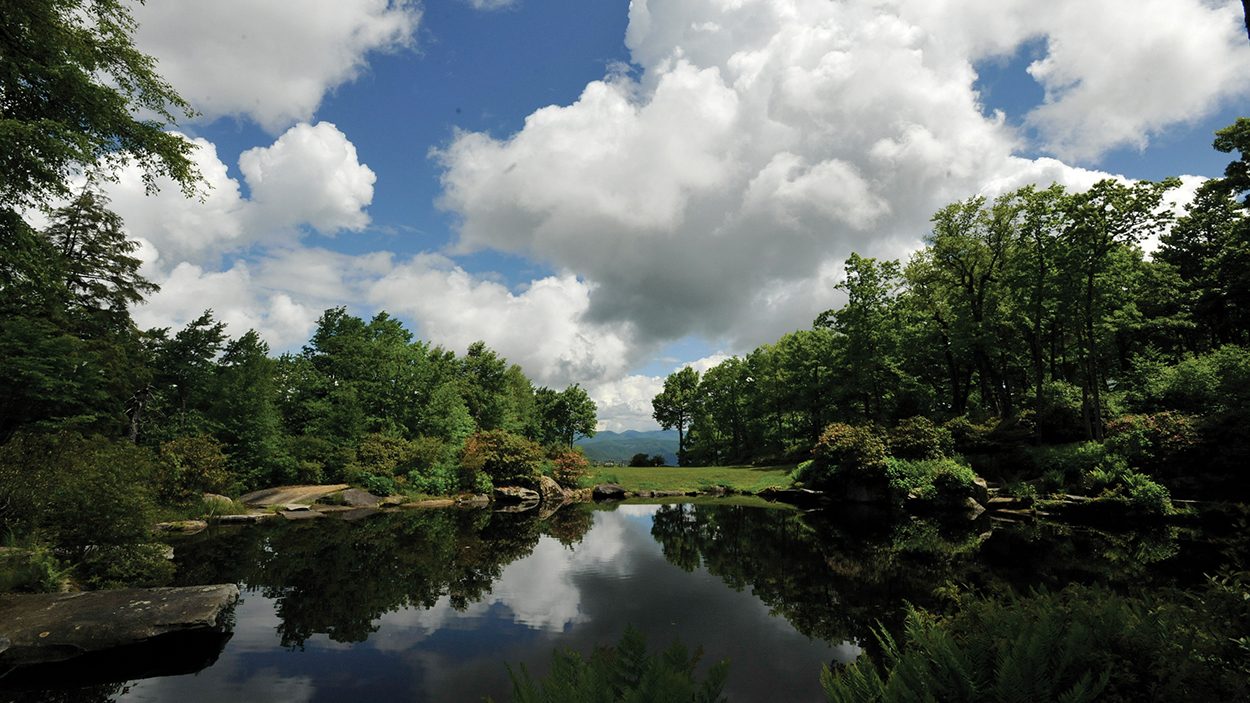 Written By: Luke Osteen | Issue: 2021/08 – August
The Southern Highlands Reserve, located near Panthertown in the wild part of Toxaway, is a sanctuary for the precious botanical treasures of this part of Western North Carolina and a beacon for the people who love them. To visit this private garden, you can make reservations online at southernhighlandsreserve.org/events
---
The emerald green that carpets the summits and coves of this corner of Western North Carolina represents a series of unique botanical ecosystems. Many of these systems are under threat from development and human encroachment. Specficially the spruce-fir forest which is the second most endangered ecosystem in the United States.
That's why the Southern Highlands Reserve is so vital to the health of native plant and animal communities.
Located at the peak of Toxaway Mountain, also known as Hogback Mountain to the locals, this native plant arboretum and research center is dedicated to sustaining the natural ecosystems of the Blue Ridge Mountains. At the core of its mission is a determination to preserve, cultivate, and restore plants native to the region.
To accomplish this, the reserve has created approximately 20 acres of display gardens to demonstrate the beauty and complexity of these rare ecosystems. That's in addition to the approximately 100 acres of natural woodland under conservation easement.
"At an elevation of 4,500 feet, the varied topography and forest types found on our 120 acres allow us to emulate many of the plant communities found in the higher reaches of the Southern Appalachians," says the Reserve's Executive Director Kelly Holdbrook. "The Reserve protects one of the largest known natural stands of rare Pinkshell Azaleas, hundreds of Hybrid Azaleas, and scores of native wildflowers.
"We also work with SASRI,  the Southern Appalachian Spruce Restoration Initiative. SHR is a founding member of this regional organization. SHR propagates and provides red spruce trees for restoration plantings. To date we have planted over 5,000 on public land for generations to come to enjoy."
If you'd like to observe the remarkable natural treasures curated at the Southern Highlands Reserve, make a point to schedule a Private Tour. These provide the opportunity for a deeply personal look at the true beauty and wonder of the Reserve. Private Tours are ideal for garden clubs, plant societies and master gardener groups. Cost is a $350 minimum per group up to 10 people, and $35 per person from 11 to 20.
Plan ahead if you'd like to secure a specific date. Tour dates sell out quickly. Visit southernhighlandsreserve.org for information about SHR and its work on Toxaway Mountain.
---
---