Carpe Diem Farms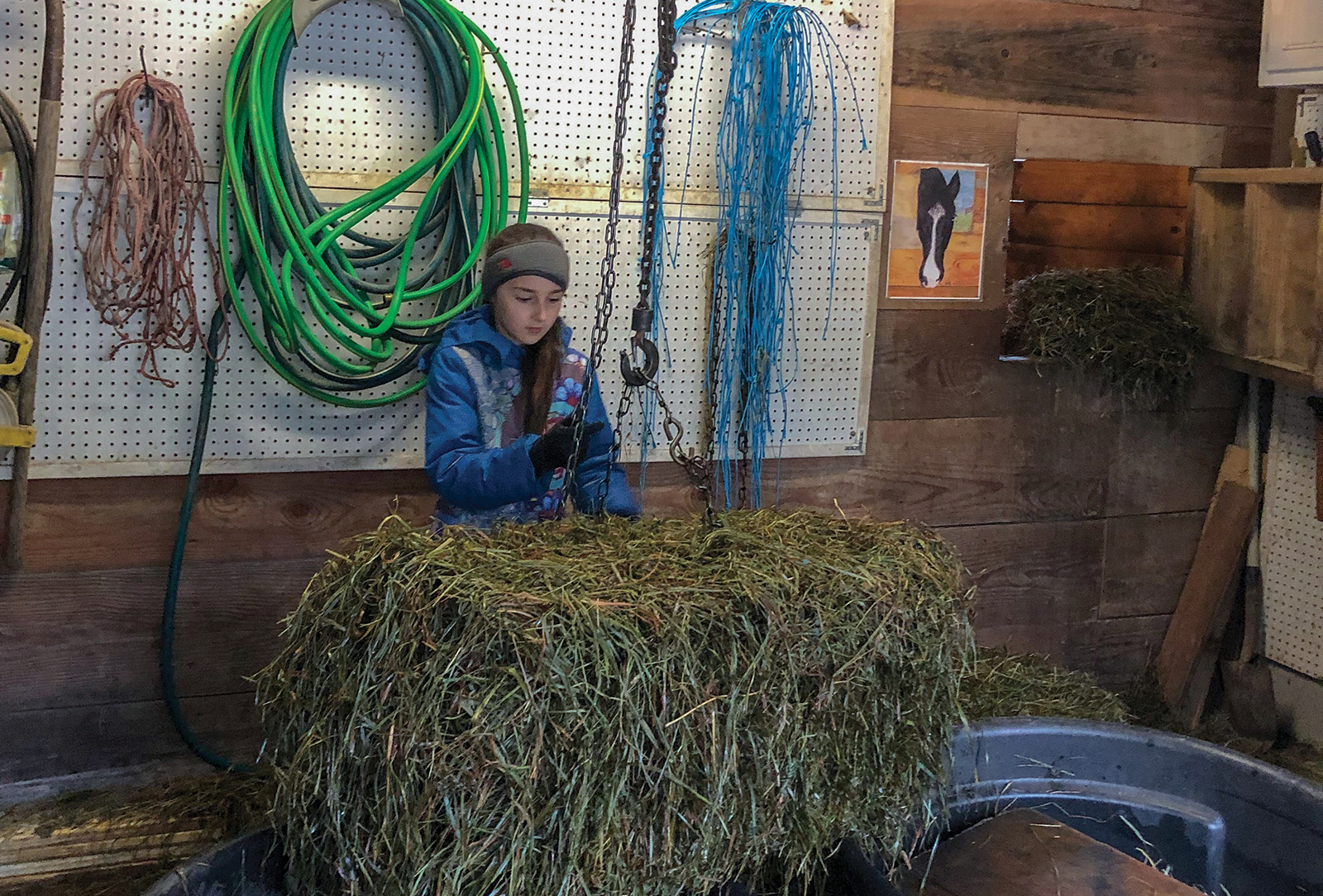 Written By: Sue Blair - Carpe Diem Farms | Issue: 2019/04 - April
Carpe Diem Farms has had its doors open for business at the end of Western Rhodes Drive in Highlands following its grand opening in October 1997.
The foundation, established in 1992, had been operating its equine and human services programs in other locations. Throughout our history 23 horses have been involved in our programs, nine horses remain as the core of all we do for others.
Most can't even begin to imagine the enormity of caring for one horse much less a herd of nine. The time, physical labor and expense involved can be daunting. Yet, the pleasure and the relationships created between horse and human are immeasurable. I just read a study today by Ohio State University which proved measurable changes in cognitive and physical improvements in participants with Alzheimer's working with horses.
We need help! We need to expand our volunteer and our paid staff base. There just aren't enough of us to do all that it takes to provide the care for the horses, the physical plant, the production of Easy's Slipper as well as work with individuals and groups needing and wanting our services.
So, we reach out to our community, to each person reading this article. Do you have a few hours a week to help? Are you looking for an interesting part-time job with a lot of variety? Do you have skills to share? It's not just mucking stalls or grooming horses. It's so much more.
If you or someone you know would like to know more about the opportunities available please call and let's get you down on the farm.
Carpe Diem Farms, Inc. is a 501(c)(3) non-profit, experiential education foundation dedicated to "Exploring the Human Potential Through Equines." Call Sue Blair at (828) 526-2854 for opportunities and possibilities.
---
---