Spice It Up, Chili Lovers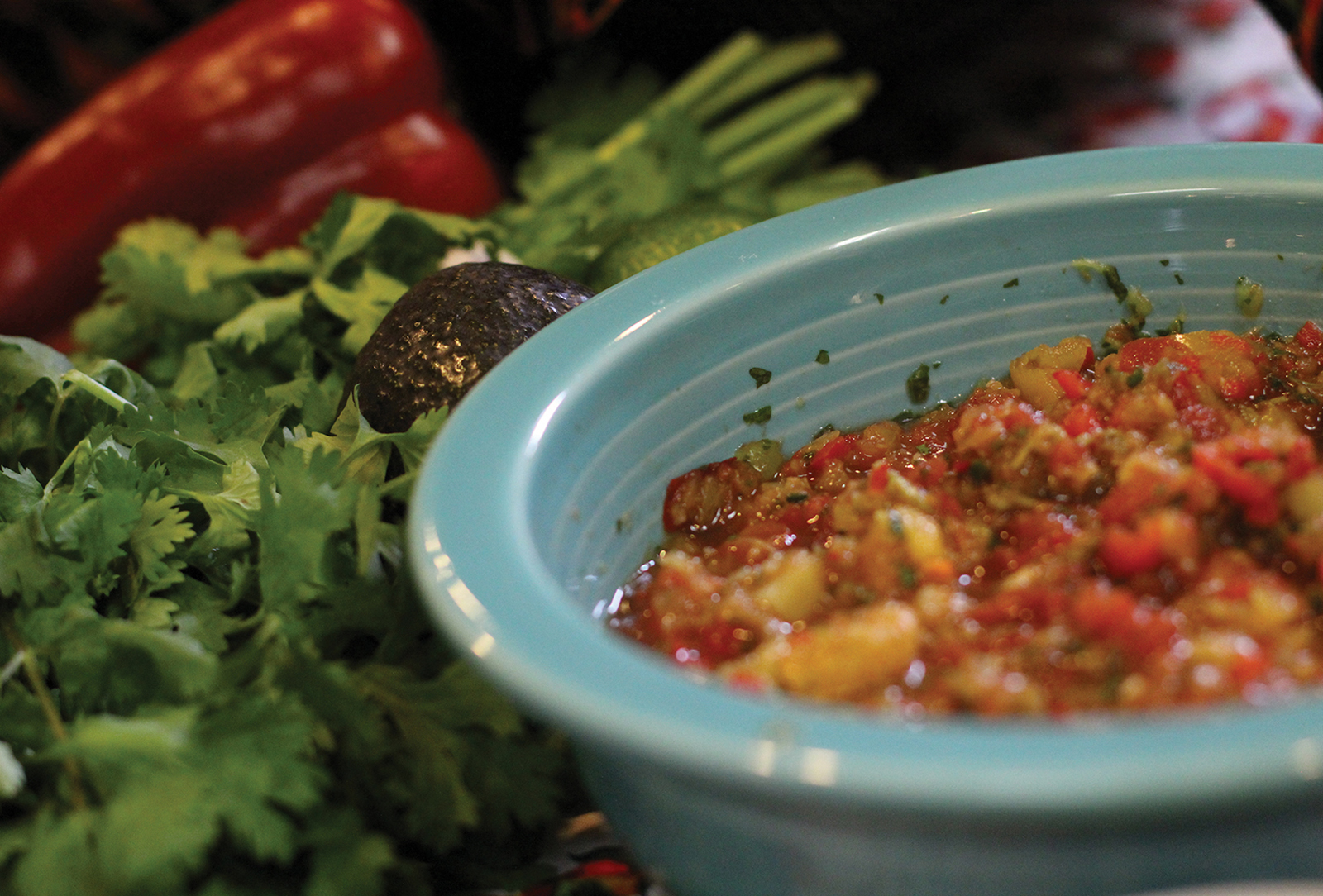 Written By: Mary Jane McCall | Issue: 2015/01 - Winter | Photograph By: Marjorie Christiansen Photography
Good times and good food…where do you go to find that combination in Highlands in March? Look no further than the Highlands Chamber of Commerce's Annual Chili Cook-off slated for 6:30-9:30 P.M. on Saturday, March 14, 2015 at the Community Building.
This annual event has become known as the place to shed winter's gray, cold mantle, kick the snow off your boots and add some spice back into your life. Join your friends and neighbors for an evening of culinary delights, cold beverages, and dancing the night away to the sounds of the Southern Highlands band.
You will enjoy chili and cornbread recipes of every kind and nature, from mild and traditional, to knock your socks off hot and fiery. Some will have you asking for a second helping so you can identify that subtle spice that makes it so unique. Others will have you rushing to the drink stations where beer, wine, and soft drinks will be served to cool you off and cleanse your palate for a second round. Prizes will be awarded for Most Traditional Chili, Hottest Chili, Most Unique Chili, Best Salsa, Best Cornbread, and Best All Round Table Decoration.
Tickets are $25 each and are sold at the door on the evening of the event. Children 12 and under are admitted free. Anyone needing more information or interested in being a competitor should call Jennifer Cunningham at the Highlands Chamber of Commerce at (828) 526-2112.
---
---