Icy Business | Ice Skating in Highlands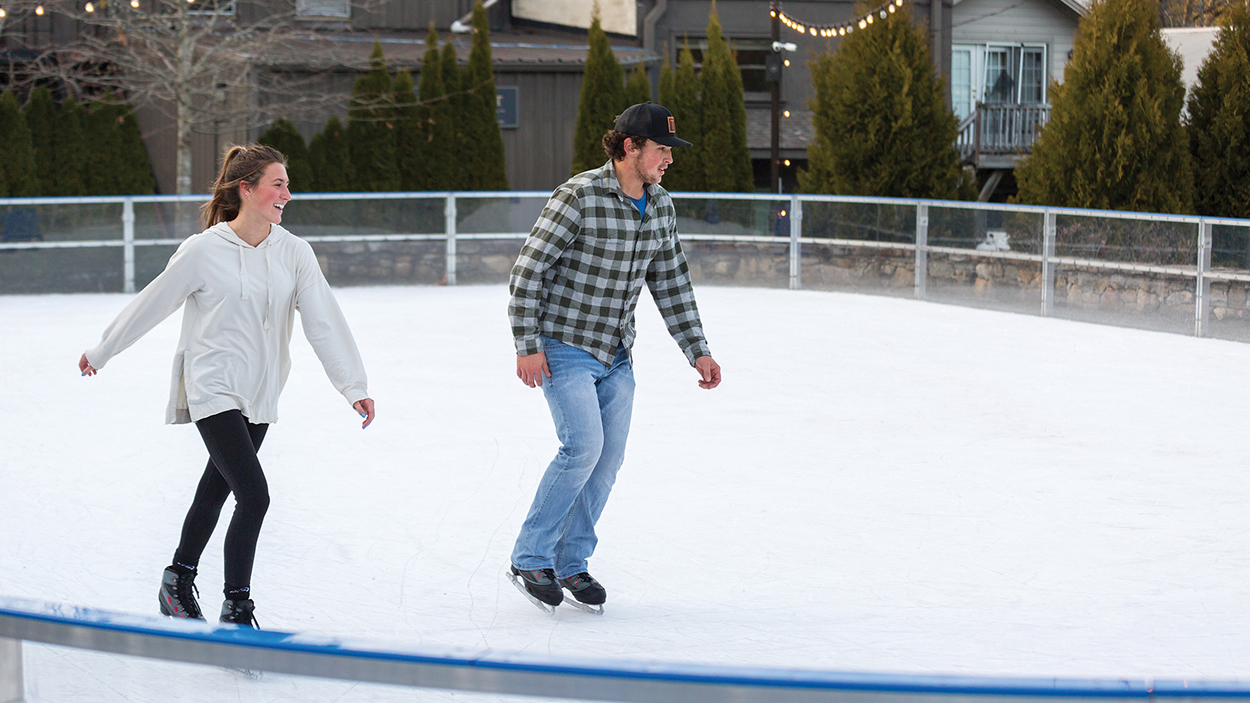 Written By: Deena Bouknight | Issue: Winter 2022
It's a winter activity, it's a party – the Highlands Ice Rink delivers a splash of cold weather excitement, served up with a dash of old school charm.
---
For the last few years, ice skating in Highlands has been anticipated by young and old alike. Beginning the week before Thanksgiving each year, a portion of Kelsey-Hutchinson Founders Park is transformed from walking, picnicking, and general gathering space – during warm seasons – to a 43-foot by 82-foot fenced-in skating rink with a solid base of ice chilled to 17 degrees F.
Lester Norris of the Highlands Parks and Recreation Department explained that while much is involved in the planning, preparing, and maintaining of the ice skating rink through the winter season, the laughter, smiles, and thrills experienced on the ice are well worth the effort. 
The skating rink draws hundreds annually. "We are full-time residents in Highlands and have been bringing our grandchildren to the rink since it opened," said David Cashion. "We truly enjoy what it means to Highlands and enjoy going as often as our schedule permits."
For $5, a fee that includes both the rental skates and time on the ice, participants can enjoy learning or practicing the activity. More than 100 pairs of adult and youth skates, sharpened and maintained, are available for rent. Plus, a concession stand sells hot chocolate and coffee for individuals watching instead of skating – as well as for the thirsty and cold skaters to enjoy after coming off the ice. 
The ice skating rink schedule is as follows: Thursday through Sunday through March 6th, with specific times each day as Thursday 1:00-8:00 P.M.;  Friday and Saturday 1:00-10:00 P.M.; and Sunday 1:00-5:00 P.M.
Last year, due to the rise in Covid-19 cases, participants were required to make a reservation for a block of time on the rink. Only about 30 people were allowed on the rink at a time and masks were required. This season, however, reservations are no longer needed and will not be taken.
Private parties can be scheduled on the Mondays and Tuesdays that the rink is not open to the public, from 6:00-8:00 P.M., but must be booked two weeks in advance. Private parties are limited to 30 skaters and must be scheduled through Lester Norris at (828) 526-3556.
---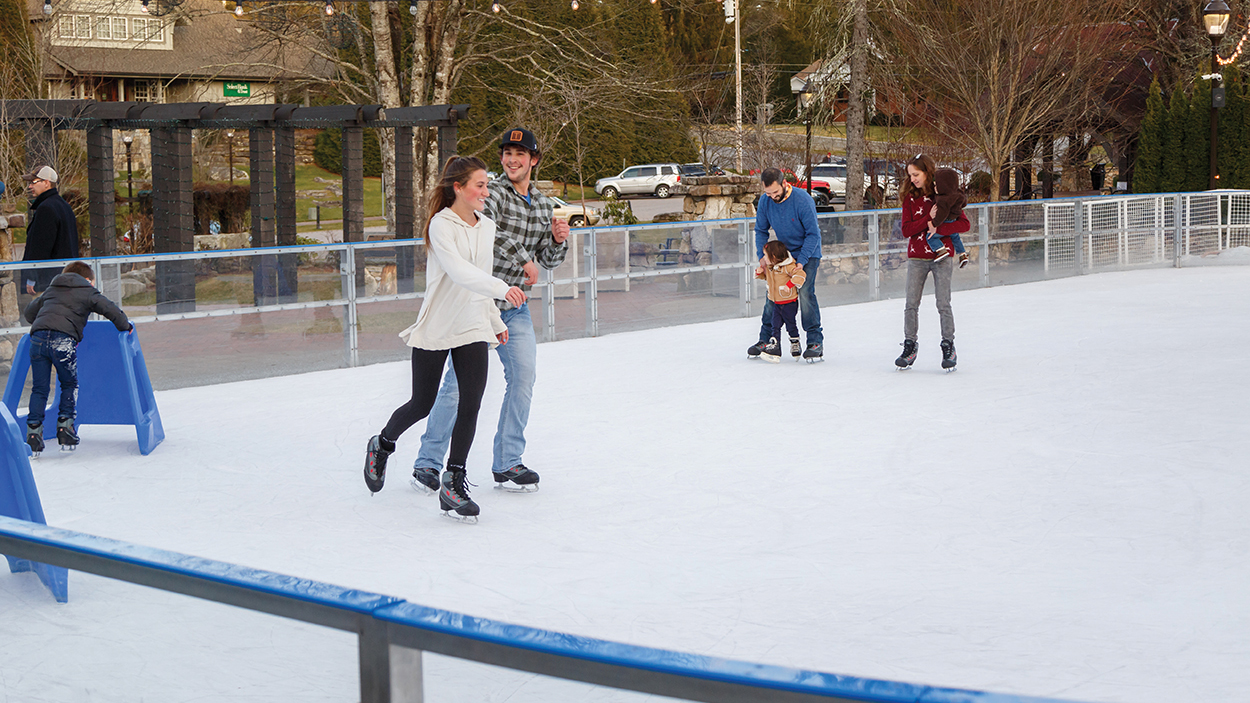 Ice Skating at Kelsey-Hutchinson Founders Park
A long-time winter tradition in Highlands is ice skating at the outdoor rink at Kelsey-Hutchinson Founders Park.
---