Garden Club Plant Sale | Highlands, NC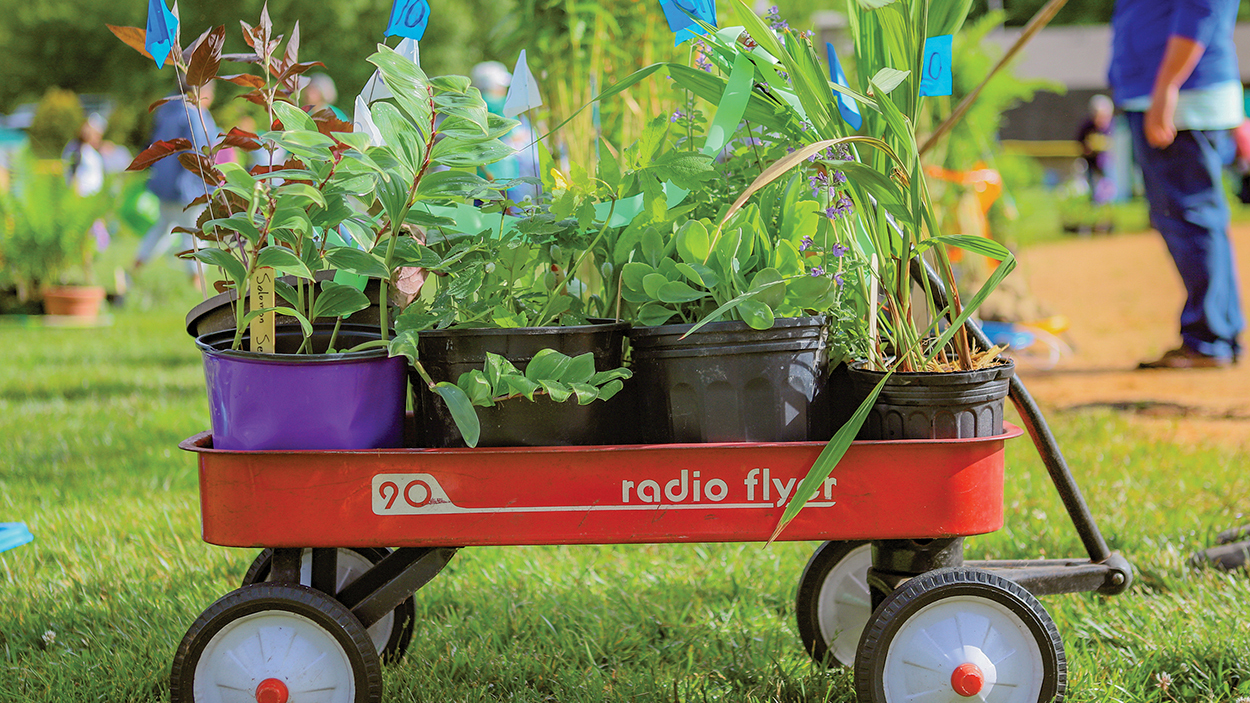 Written By: Mary Jane McCall | Issue: April - 2022
Just in time for Plateau Planting, the Highlands Mountain Garden Club's beloved Annual Plant Sale returns to the Town Ball Field on Saturday, May 28.
---
Spring is the time to start digging in the dirt and refreshing our gardens. 
The perfect place to start is at the Highlands Mountain Garden Club's Annual Plant Sale to be held on Saturday, May 28 from 9:00 A.M. until noon.
On this magical day in May the Town Ball Field at the corner of Highway 64 East and Hickory Street in Highlands is transformed into a shining green sea of possibilities, covered with plants gleaned from some of the area's most prolific gardens. 
This once-a-year opportunity allows everyone the chance to purchase native plants grown by some of the most accomplished gardeners on the Plateau.  No big box plants here, these have all been lovingly cultivated in native soil and are plants native to our region, so they'll grow and thrive for years to come.
You'll find plants of all kinds, from those that attract pollinators such as Bee Balm, Astilbe and Clematis, to the always popular Hosta in its many varieties, Cinnamon Ferns and many other offerings, including Dahlia bulbs.  If you've admired a plant in any local garden, you'll most likely be able to purchase its cousin here. 
This is also the perfect chance to chat with Mountain Garden Club members and ask any questions you might have about your garden or the plants you're purchasing.  These are serious gardeners, so by all means, ask the experts.
Be prepared to come early as the sale is extremely popular and long lines quickly form. Proceeds are used for scholarships for local students who are studying horticulture, environmental studies, and education, as well as for other community projects.    
It's a chance to beautify your garden while giving to a good cause.  Cash or check only, please.
---
---