Falling for Fall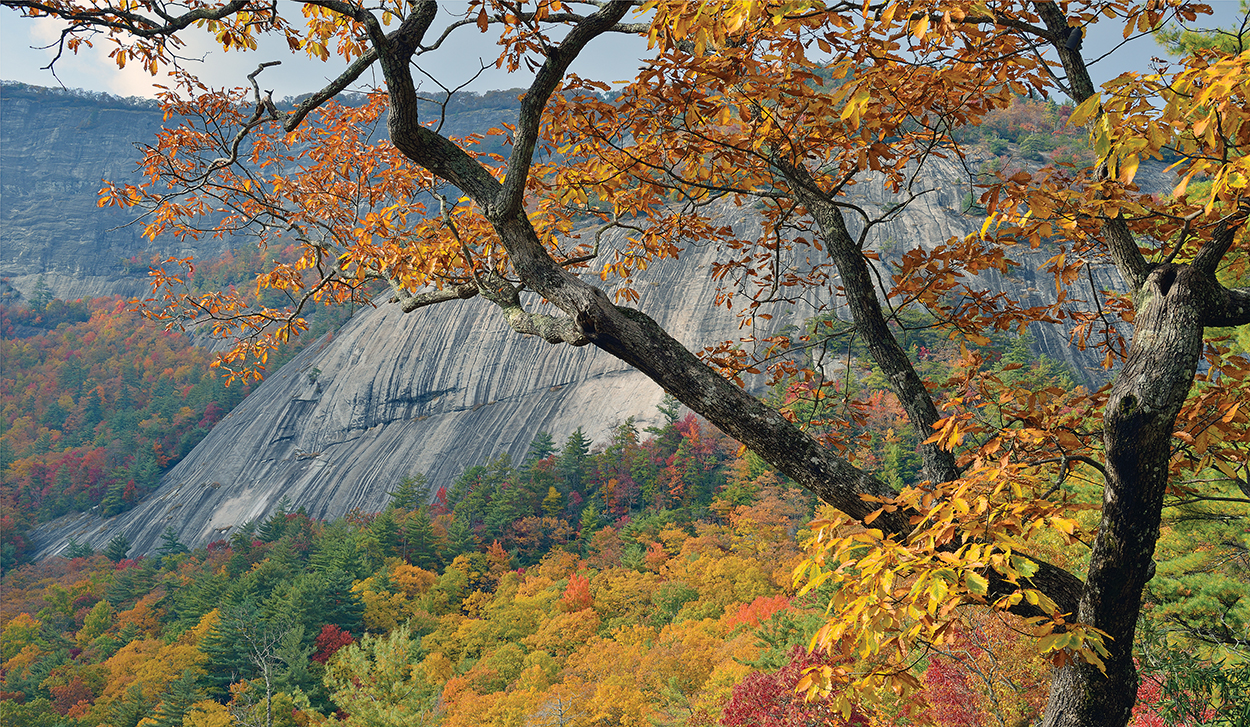 Written By: Deena Bouknight | Issue: 2021/10 – October | Photograph By: Charles Johnson
Fall on the Plateau is a wild, sensual overload, with nature setting the stage for a spectacular Finale.
---
"Delicious autumn! My very soul is wedded to it, and if I were a bird I would fly about the earth seeking the successive autumns," novelist George Eliot (a.k.a. Mary Ann Evans) once wrote of her affection for the fall season.
Ahhhh, fall. 
For many of us the season is a mood booster, a cozy niche creator, and a spicy scent stimulator. But it's the juxtaposition of jewel-tone hues that enliven and enthrall. Warm cider beckons. Cravings pique for crackling fires. Vista views open up. Cashmere, woolens, and polarfleece are pulled from storage. Throws are draped over upholstery. 
It's a favorite season that often wins out over the other three in random polls and studies. 
"It's a time of change, of possibilities – a motivating time," Beyond Bending Yoga's Jennifer McIntee expressed during a fall outdoor session at Winding Stair Nursery on Highlands Road. 
The change is visual and visceral. Besides feeling the dip in temperatures, leaves' hues changes are due to the process of chlorophyll. In spring and summer, the chemical absorbs from sunlight the energy that is used in transforming carbon dioxide and water to carbohydrates – thus the green variations. But each autumn, the mixture of red, purple, orange, and yellow is the result of the chlorophyll breaking down. The green color disappears and is replaced with vibrant colors. In the death of the leaves, there is temporary and stunningly beautiful life demonstrated in a varied palette. 
Highlands Biological Station, with its Nature Center, Botanical Garden, and education events, provides further understanding.   
And local libraries are packed with fascinating books – for children and adults alike – to give greater meaning to the season's natural processes and wonders. 
Also during fall: storefronts' aesthetics are transformed with harvest themes; multiple hiking paths are flush with brilliant color; and, local markets are bursting with resplendent produce: apples, pears, squashes, and more. Plus, live music, trick-or-treating, wine tastings, and comfort foods wind up the fall fervor. 
No wonder the Plateau's autumn wonders and goings-on tug at people from across the globe. Falling for fall means getting out and enjoying everything the season offers. 
---
---