Art for a Cause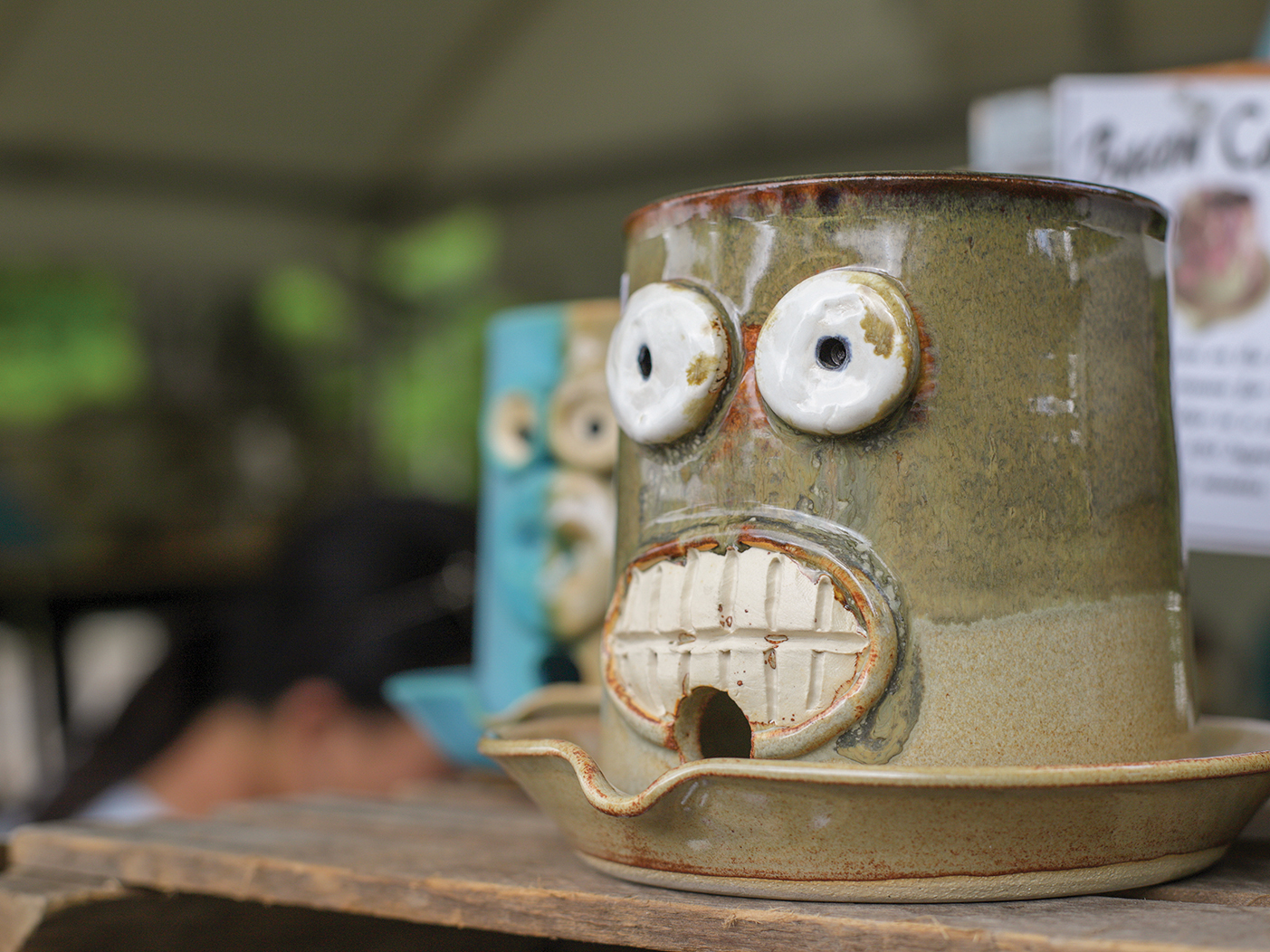 Written By: Mary Alice Grant | Issue: 2019/05 - May
Twice a year, the Rotary Club of Cashiers Valley transforms The Village Green in Cashiers into a living, breathing art space. The event, Art for a Cause, brings extremely talented and skilled artisans from throughout the Southeast and beyond to this bi-annual event, which raises money for the underserved in our community.
Join Cashiers Rotary this Memorial Day weekend as Art for a Cause celebrates 12 years of hand-crafted philanthropy. The show takes place on Saturday, May 25, and Sunday, May 26, from 10:00 A.M. to 5:00 P.M. both days, rain or shine. Browse one-of-a-kind pieces from a wide variety of painters, sculptors, jewelers, wood and metal workers, quilters, toy and instrument crafters, soap and condiment makers and more.
While admission is free, a suggested donation of $3-5 is appreciated. A portion of proceeds from the show go to benefit the many local charities, non-profit organizations, community projects and scholarship recipients supported by the club.
This year's signature recipient is CART, the Coins for Alzheimer's Research Trust Fund. All of the donations to CART go to fund cutting edge research to cure Alzheimer's disease. CART started in 1996 with Rotarians voluntarily emptying their pockets and purses of change at weekly meetings. To date, the fund has awarded $7.2 million in 45 grants to recognized US research institutions. All administrative expenses of the Fund are paid from interest earned from
invested contributions.
So join Cashiers Rotary for a celebratory weekend of fine arts, local crafts, family fun, stunning scenery and old-fashioned philanthropy in the heart of the Blue
Ridge Mountains.
The Village Green is located at the intersection of Highways 64 and 107 in Cashiers. For more information, go to
CashiersRotary.org.
---
---