A Grand, Green, Meaningful Movement – Wreaths Across America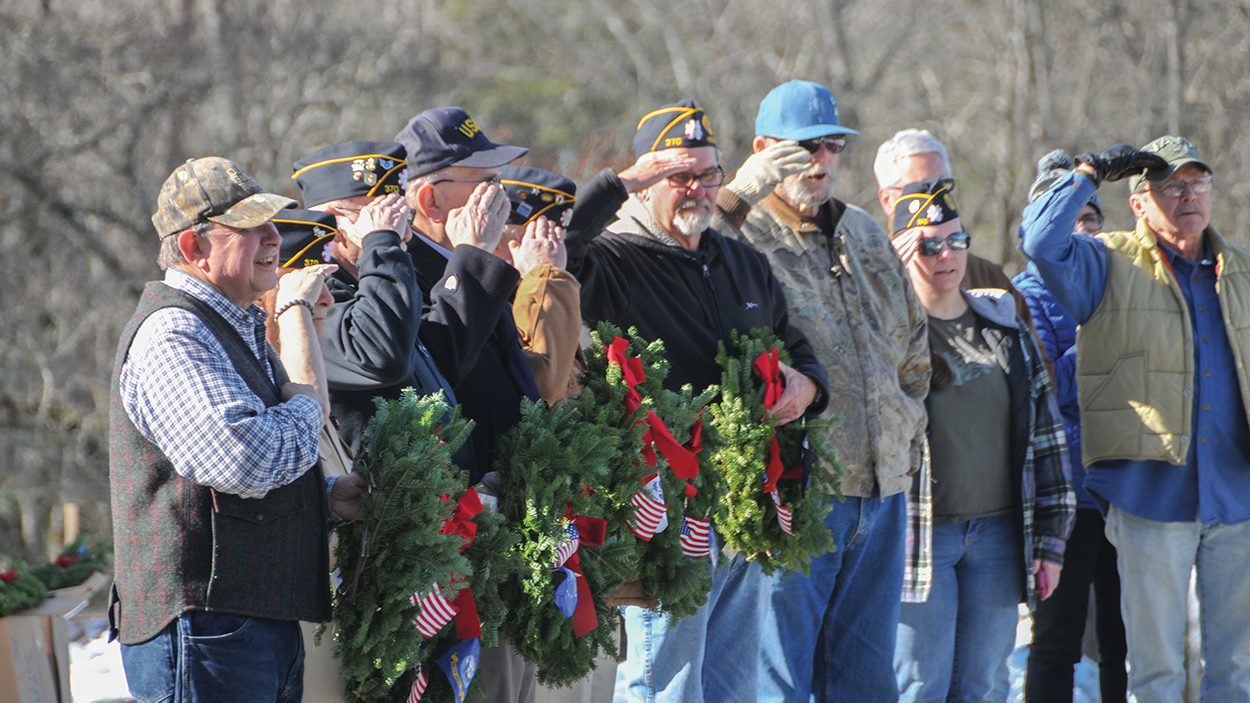 Written By: Deena Bouknight | Issue: 2020/12 - December
The local Wreaths Across America, set for Saturday, December 19, will honor veterans across the Plateau. For more information or to participate, contact Phil Potts at (828) 200-9753 or by email at [email protected]
---
What's round, green, fragrant (if real), and signifies the coming of Christmas? Undoubtedly, wreaths – which date back to ancient Greece and Rome, but solidified a holiday presence for Christians due to the circular shape of the wreath representing Christ's eternal love, strength, and creation of new life.
And then there's the national wreath movement that is Wreaths Across America, which annually honors the sacrifices of veterans. It coordinates wreath-laying ceremonies at more than 1,400 locations across the United States, at sea, and abroad. The placing of wreaths on the graves of America's fallen heroes during the holidays ensures that those individuals who have given the ultimate sacrifice will be remembered and honored. 
Locally, Wreaths Across America is a Friends of Highlands effort, and the organization calls attention to its importance at a noon-day December 19 ceremony at Highlands Memorial Park. Anyone residing in or visiting the Highlands-Cashiers Plateau is invited to attend and participate in the event that serves to also teach young people and children historical aspects of obtaining and maintaining freedoms.
"We will be honoring veterans buried in Buck Creek, Clear Creek, Goldmine, Highlands, Horse Cove, Miller, and Scaly Mountain cemeteries," said Friends of Highlands member Phil Potts.  "We need to hear from friends and family members to make sure they are on our list of veterans. We don't want to miss anyone. If you want to sponsor a wreath, it only costs $15, and organizers will need to know if you wish to lay the wreath yourself, or if you'd like to have them do it."
According to Potts, there are 550 local veterans' graves, and the Friends of Highlands Chapter of Wreaths across America is planning to place wreaths upon each one.
To become involved locally, contact Phil Potts at (828) 200-9753 or by email at [email protected]. To learn more about Wreaths Across America, visit WreathsAcrossAmerica.org.
---
---