Lodging at the Laurelwood Inn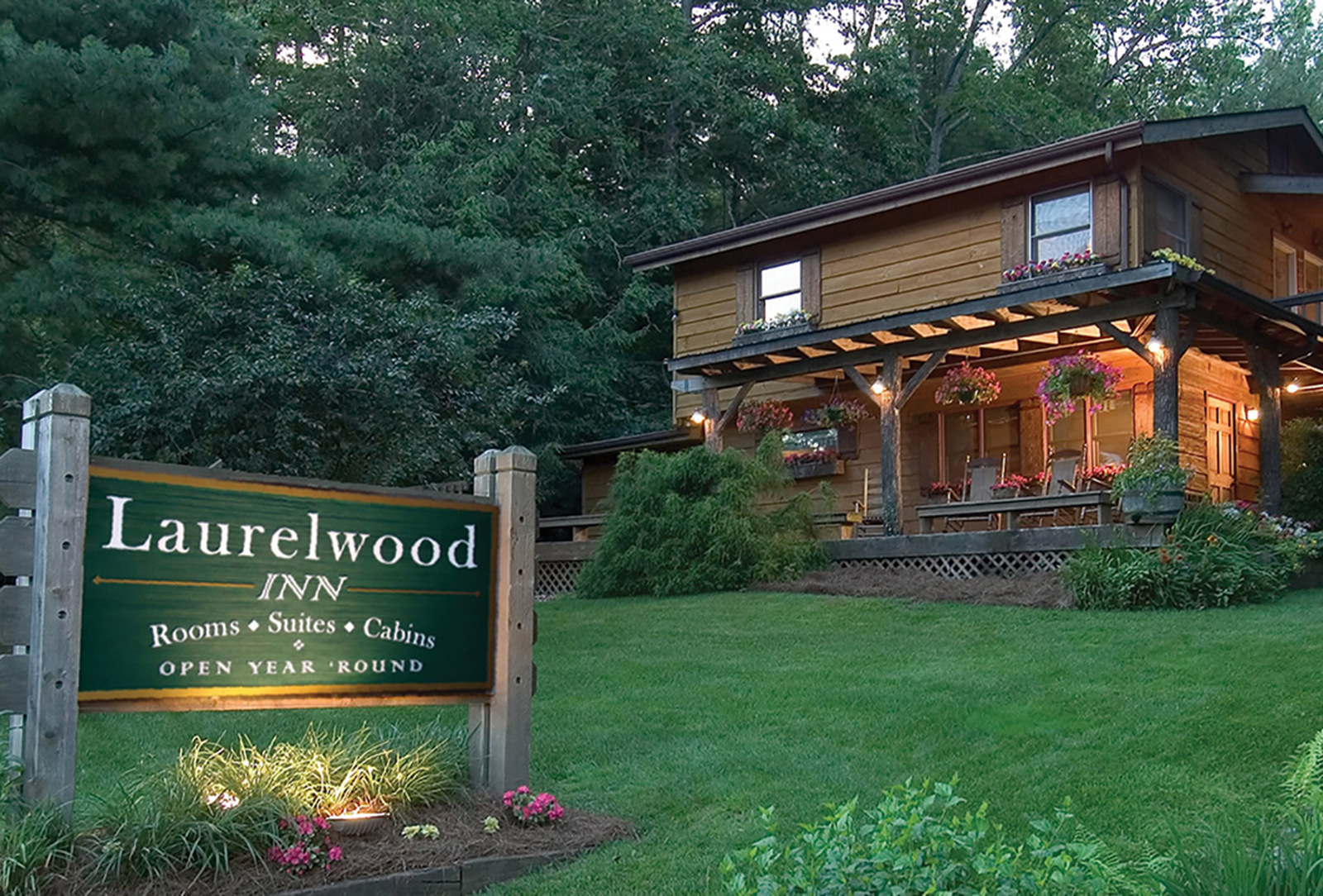 Written By: Donna Rhodes | Issue: 2018/10 - October
If you want a rustic mountain experience with all the modern conveniences look no further than the Laurelwood Inn, located near the Cashiers Crossroads. In 1995 Bob and Lise Dews purchased this beautiful lodge nestled in four acres of a wooded wonderland.
Everywhere you look…the landscape, the porch, the mountains, the ponds, the gazebo… there's an invitation to explore and enjoy. Rock away the city-bustle when you relax in a restful rocking chair on the Inn's spacious front porch. Sing along with the cicadas. On a chilly evening, snuggle up by the fireplace and listen to the evening sounds.
The Dews' Cashiers saga began when Bob quit his corporate job to spend more time with his twin daughters. The family set its sights on The Laurelwood Inn and never looked back.
It didn't take long for Cashiers to feel like home. A big draw was the town's environmental consciousness. In fact, the Dews have their own mini-village green, an acre of meadow where kids and pets can run and play Frisbee, catch, and tag while parents socialize and enjoy the delicious cuisine and palate-pleasing craft beers at the brewery.
"It was a little tricky adapting to the seasonology of the region," says Dews. "Our solution was to expand into the shoulders of the season with vacation packages for every pocketbook." Those packages include several lodging choices starting with the original beautifully-updated motel rooms. There are also suites with two bedrooms and a free-standing cabin for those who enjoy private pampering. Couple that with the phenomenal on-site, working brewery and world-class entertainment, and you're in the midst of a triple-wow happening.
Because of the Inn's town-friendly location, guests can walk to Buck's, Randevu, The Farmer's Market, the Village Green, Shops at Cashiers Commons and many other Cashiers points of interest.
You'll find room at the Inn, room that will suit your budget and tickle your fancy, your tastebuds (your craft beer and food cravings at their Whiteside Brewing Co.
---
---