Laura Moser Art | Cashiers NC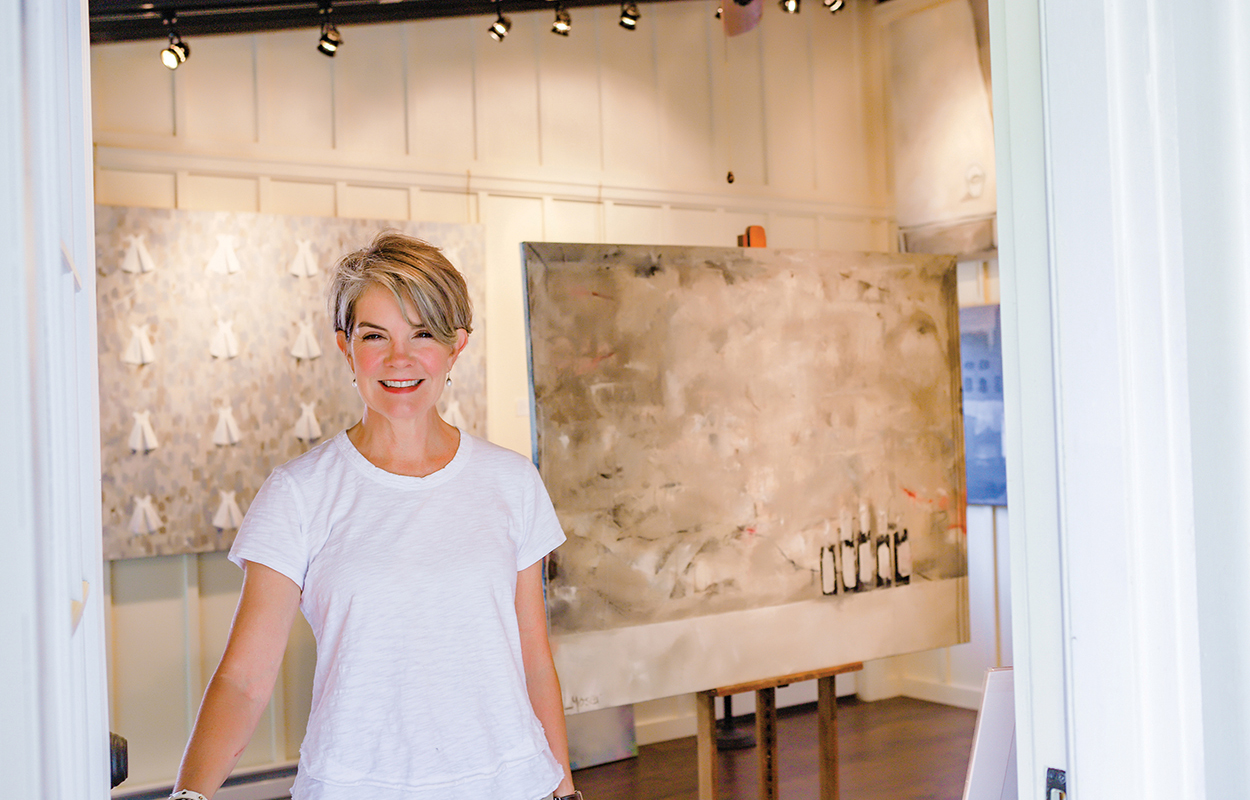 Written By: Mary Jane McCall | Issue: July - 2022
Laura Moser Art, nestled into Josephine's Emporium at 40 Burns Street in Cashiers, is a fun, sunny plunge into Laura's imagination.
---
Tucked in a sunny corner of Josephine's Emporium at 40 Burns Street in Cashiers is Laura Moser Art.
It's a charming art gallery featuring original works by Laura, a talented artist whose works are primarily abstract and in acrylic, a quick-drying medium that allows Laura to layer her emerging visions as each piece progresses. The paintings may also incorporate other materials, such as rice paper, imparting the work with a three-dimensional look.
It's only too fitting that this light-filled space houses Laura's work, because each of her pieces evokes hope, peace, and introspection. 
As the artist finds her quiet place in creating each work, we find ours in viewing it.  Laura says that her works speak to the power within each of us to find quiet and peace in a chaotic world.  Certainly, we all need more of that in our lives. Her palette is often neutral with touches of warmth, either with vibrant primary colors or softer pastels. 
Whether you're looking for a statement work of art for your home, or simply looking to spend some quiet time surrounded by and studying beautiful art, make it a point to stop into Laura Moser Art. We think it will be the first visit of many. 
---
---