HCCMF's Fall Mini-Residency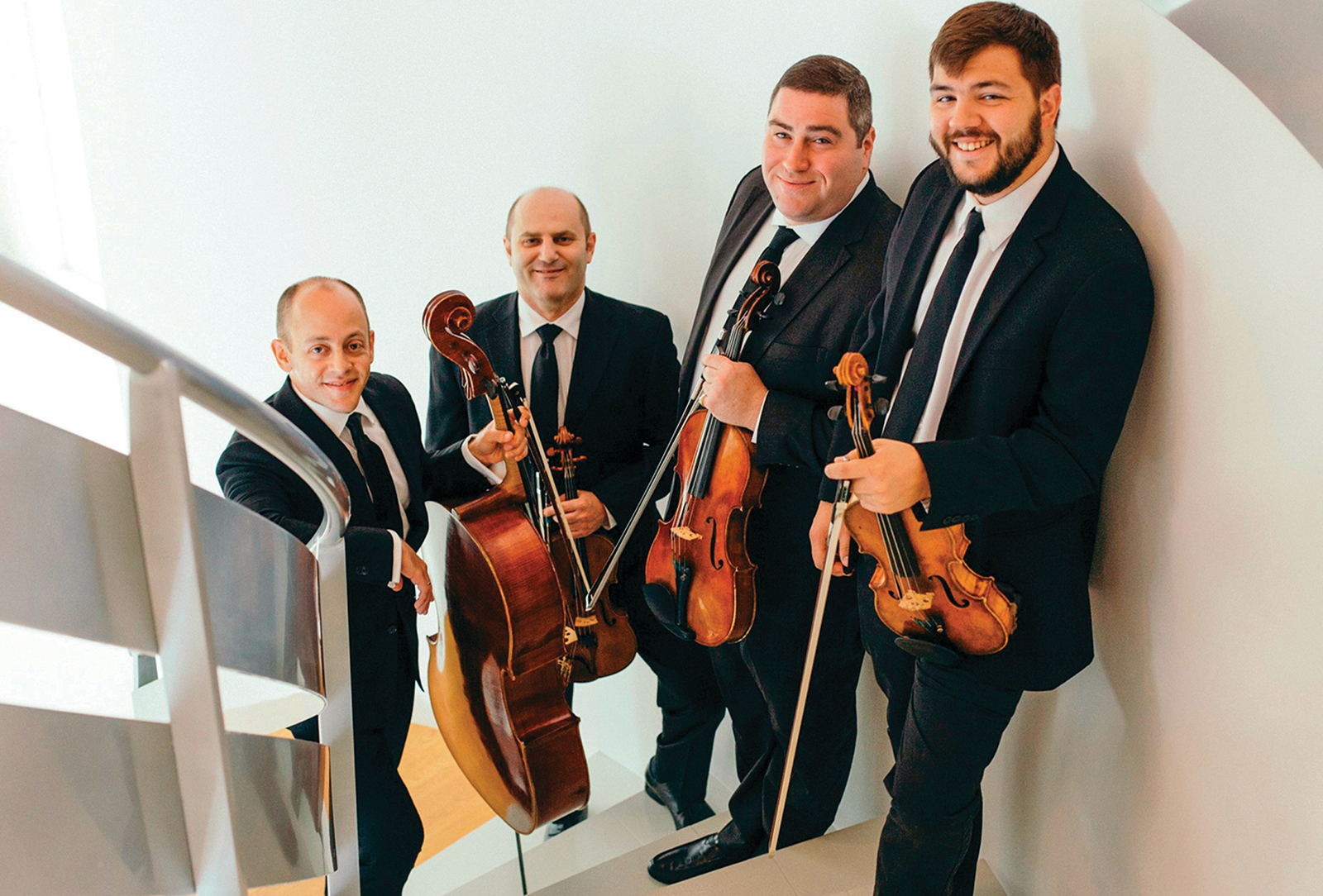 Written By: Nancy Gould Aaron - Highlands-Cashiers Chamber Music Festival | Issue: 2019/10 - October
The Highlands-Cashiers Chamber Music Festival concludes its 38th season with a Fall Mini-Residency by The Amernet String Quartet on October 11-12.
As the Ensemble-in-Residence at Florida International University in Miami, violinists Misha Vitenson and Franz Felkl, violist Michael Klotz, and cellist Jason Calloway are garnering recognition as one of today's exceptional string quartets. The Amernet's performance schedule has taken the quartet across the Americas and Asia, Europe, and the Middle East. Earlier in their career, the Amernet won the gold medal at the Tokyo International Music Competition before being named first-prize winners of the prestigious Banff International String Quartet Competition. The members relish exploring collaborative projects such as appearances with Cantor Netanel Hershtik, jazz pianist Steve Allee, Josée Garant Dance, and The Kruger Brothers. They also promote neglected works of the past and aims to enliven the concert experience through innovative programming.
On Friday, October 11, the Quartet will offer concerts at Blue Ridge School, and Summit Charter School in Cashiers; they will then travel to Highlands to perform at Highlands School.
The music continues on Friday with a concert at Chestnut Hill Retirement Community at 4:00 P.M.
The final Feast of the Festival will be a Brunch at 11:30 A.M. Saturday, October 12, hosted by Ruth and Tom Claiborne and Michael and Martha Dupuis. Tickets for the brunch are available by calling the Festival office at (828) 526-9060. Saturday evening will be the final performance by The Amernet Quartet at the First Presbyterian Church of Highlands at 5:00 P.M. This concert is free and open to the public.
This Fall Residency with the Amernet Quartet is sponsored by the Cullasaja Women's Outreach.
For more information about this special residency weekend, email [email protected] or call (828) 526-9060.
---
---