A New Era Folk Art: Eva Mary Shoaf
Issue: 2020/12 - December
Art, like life, goes through many phases and periods.
---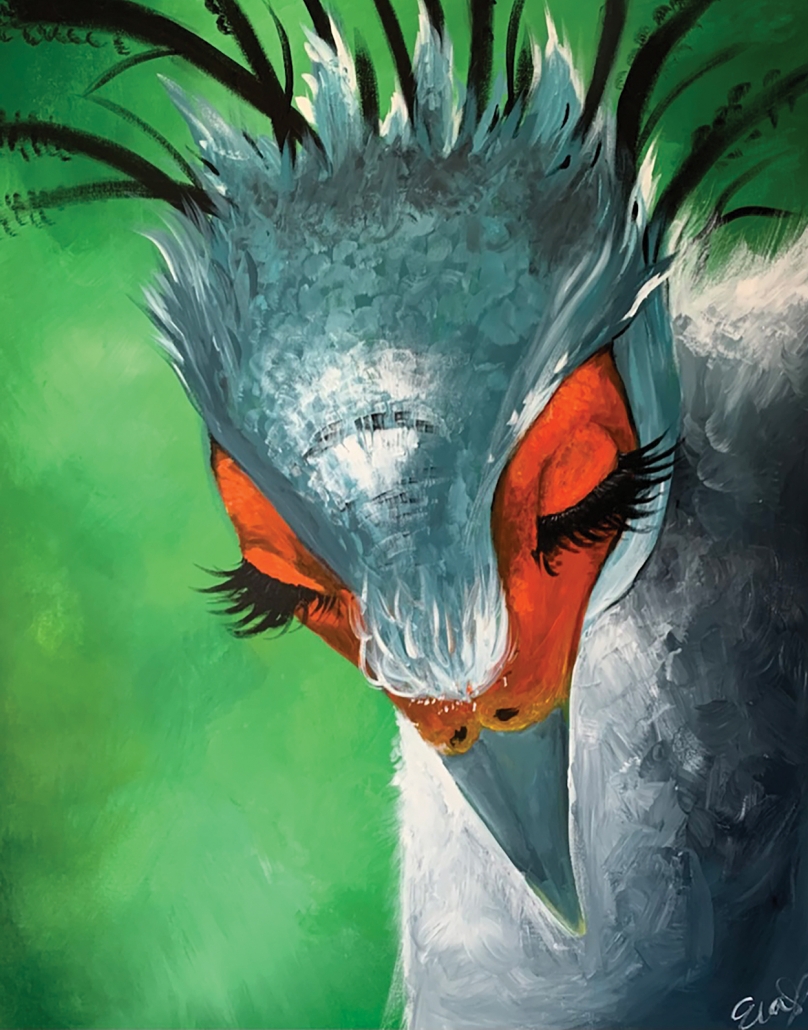 Art, like life, goes through many phases and periods.
  In the world of folk art, we have the old masters, Howard Finster, Mose Tolliver, Jimmy Lee Sudduth, and R.A. Miller. Folk art, which has been around since the beginning of time, was rejuvenated and honored during the 1980's and 90's as these grandfathers ushered in a new wave of artists, Thornton Dial, Purvis Young, Woodie Long, and Cornbread, among many others. 
Fast forward into a new century as we discover many new, young artists, fresh and compelling, ready to take on the world as they segue toward a new era. 
One such young artist is Eva Mary Shoaf.
Eva's parents noticed early her affinity for drawing – there were loose pieces of paper everywhere, filled with doodles and sketches, literally littering the tops of any and every surface in the house that was within her little hand's reach. 
In hopes of organizing and preserving her drawings, Eva's parents offered her journals to fill, and fill them she did! 
Others began to notice her talent when she was in the third grade. In her eighth-grade year, she was hired to illustrate a children's book, which she completed digitally (hence, a new age artist).  
This recognition caught the eye of our gallery, Around Back at Rocky's Place, and we are excited to celebrate Eva Mary Shoaf's art. At 15 years of age, her art is definitely not something you want to miss. 
Around Back at Rocky's Place, the only gallery with Eva Mary Shoaf's work on display, is open by appointment only.  Call the Gallery at (706) 265-6030 to set up a time to visit Eva's work in person. 
Around Back at Rocky's Place is located at 3632 Highway 53 East in Dawsonville, Georgia. You can email [email protected] or call (706) 265-6030.
Visit them at aroundbackatrockysplace.com and  follow them  on Google, Facebook, and Instagram.
---
---