Women Who Shape the Plateau: A Restaurant's Family's Deep Roots
Written By: Ann Self | Issue: November - 2022 | Photograph By: Susan Renfro
Sallie Peterkin's life has revolved around delivering a deeply personal dining experience.
---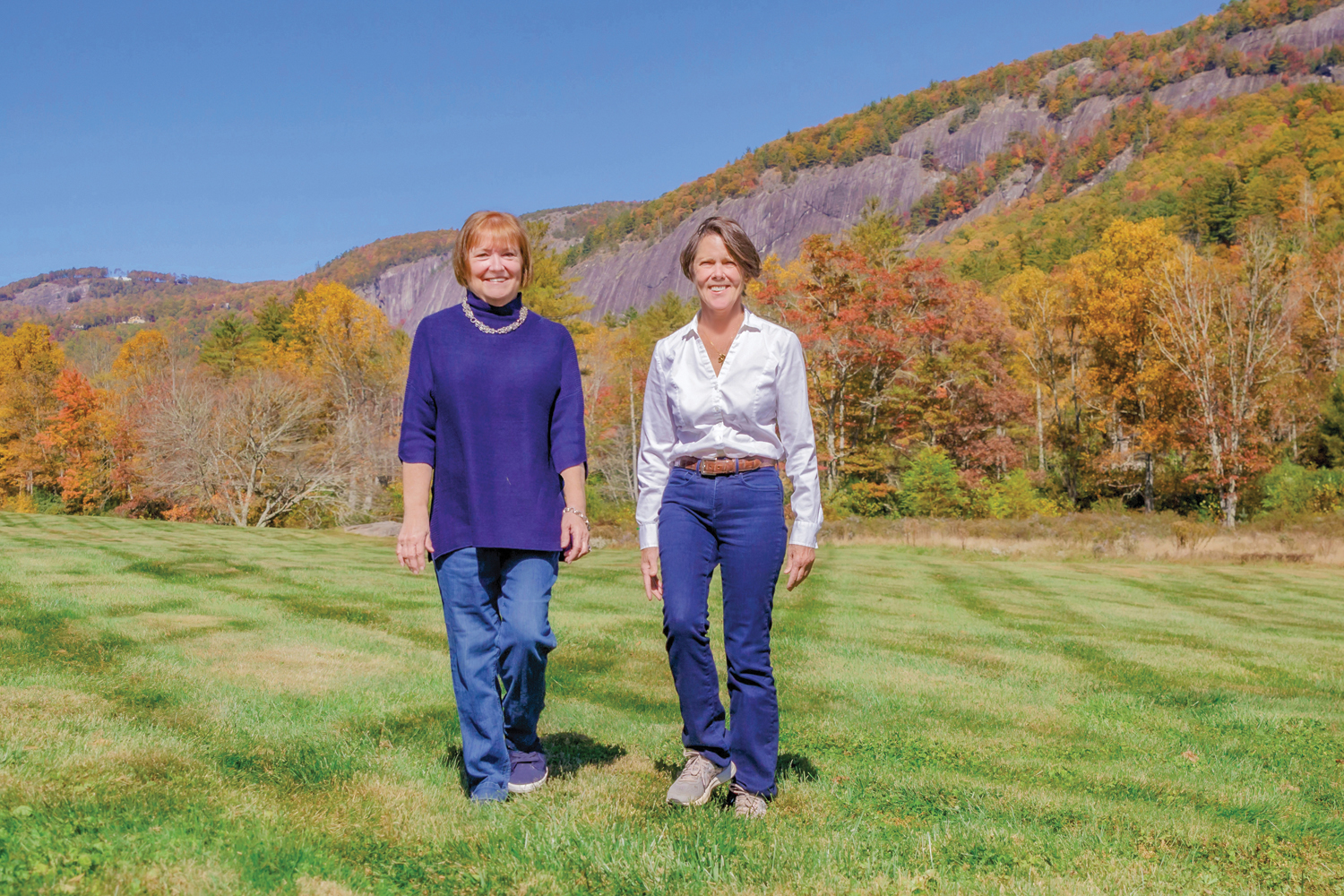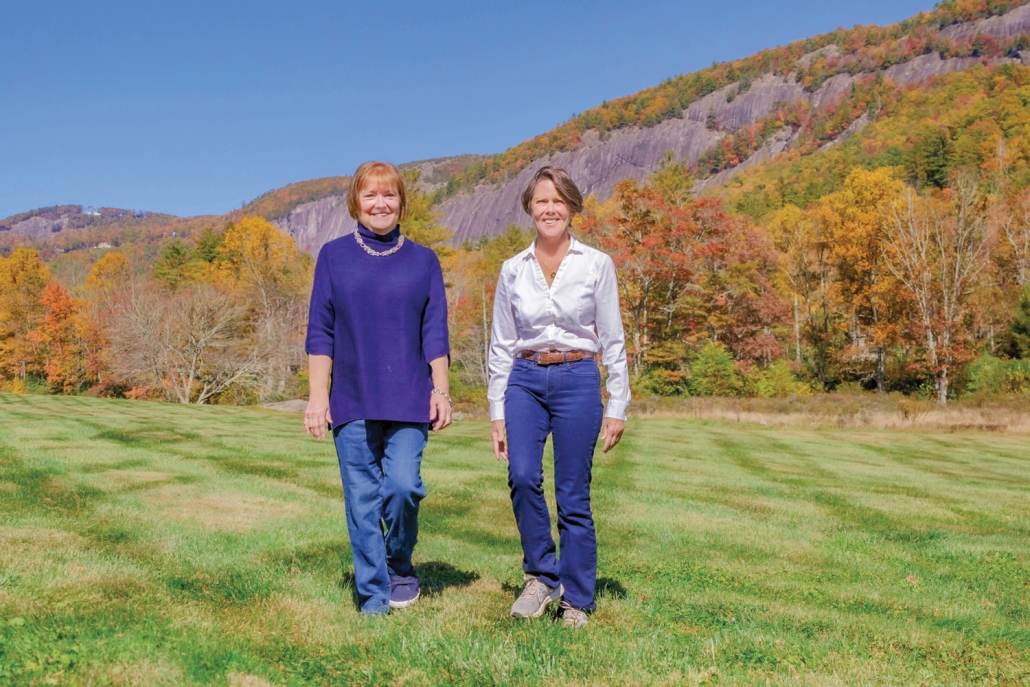 The Cornucopia Restaurant has an abundant history as Cashiers' favorite porch to gather around a table and enjoy good food. 
The restaurant's family roots are deep. As a teenager, Sallie Orr Peterkin worked there as a server. It's where she met her husband, Brien. And over the course of several years, she and her family would be influential in not only its development but also in the creation of additional restaurants in the community. Her endeavors have shaped dining options for hungry residents and visitors to the Plateau for three decades.
Sallie expanded The Purple Onion, a cheese and gourmet food shop found inside The Cornucopia Restaurant.
"That was the most enjoyable venture," she says. "I really like the process of opening a restaurant. Developing the concept is the fun, creative part."  She explains that after months of designing the space, making the menu, ordering equipment, and meeting new staff, the moment it all comes together is so rewarding.  
Sallie observes that Canyon Kitchen went from a planned sports activity barn for Lonesome Valley families to a fine dining restaurant with an award-winning chef, John Fleer, in just one year. The original idea of serving simple, seasonal locally sourced food in a beautiful, rustic setting with spectacular views continues to make this a coveted reservation.
Though Sallie's too modest to trumpet her outsized influence on the Plateau's culinary scene, her friends aren't.
"Sallie raised the bar for the local culinary scene," says Sarah Jennings, who by virtue of her service on the boards of Jackson County Tourism Development Authority, Cashiers Area Chamber of Commerce, Boys & Girls Club of the Plateau, Cashiers Valley Preschool and the Summit Charter School Foundation, is well aware of her friend's impact on the Plateau. "Many restaurants that are here today have followed on the path that she paved. Sallie's efforts have helped elevate Cashiers to be a culinary destination."
Yet Sallie's influence with the area's eating establishments isn't just limited to fine, upscale dining. In 2014, the Peterkins recognized an opportune time for a different kind of restaurant for Cashiers. They opened Slab Town Pizza in the shopping center of the same name in January of that year. 
"We saw the success and popularity of fast casual restaurants in other places," Sallie says, "Slab Town Pizza is fast casual with a Cashiers twist." 
She adds that they wanted to serve delicious food that appeals to everyone but use real plates, not paper, as well as offer high quality wine and beer.   
Sallie's son, Brien Peterkin Jr., grew up working at The Cornucopia Restaurant.  He went on to graduate from culinary school in Colorado. Since then, he has been integral to the family's restaurant enterprises.
"Young Brien recruited his friends to come to Cashiers," she sees adding, "One of the reasons I'm still working in the restaurants is that I like being around young people.  The young people keep me young." 
Sallie divides her time between Slab Town Pizza and the family's most recent restaurant, Cashiers Valley Smokehouse on Highway 64 West.  Much like before, the family created a restaurant with a fresh spin on the traditional concept of a Southern smokehouse. 
Sallie has seen a lot of growth and change in Cashiers during her years in the restaurant business.  However, the one constant she finds the most gratifying is the people who visit.  "You meet a lot of interesting people," she remarks, "It is a joy to provide hospitality to the customers."
by Ann Self
---
---