Two Tales Told in Brooklyn: A Review of Mountain Theatre Company's Production
Written By: Mary Lou Smith for The Laurel Magazine | Issue: Whats News
Director, Scott Daniel, and his team outdid themselves with this impressive cast. Every performance was a gem.
---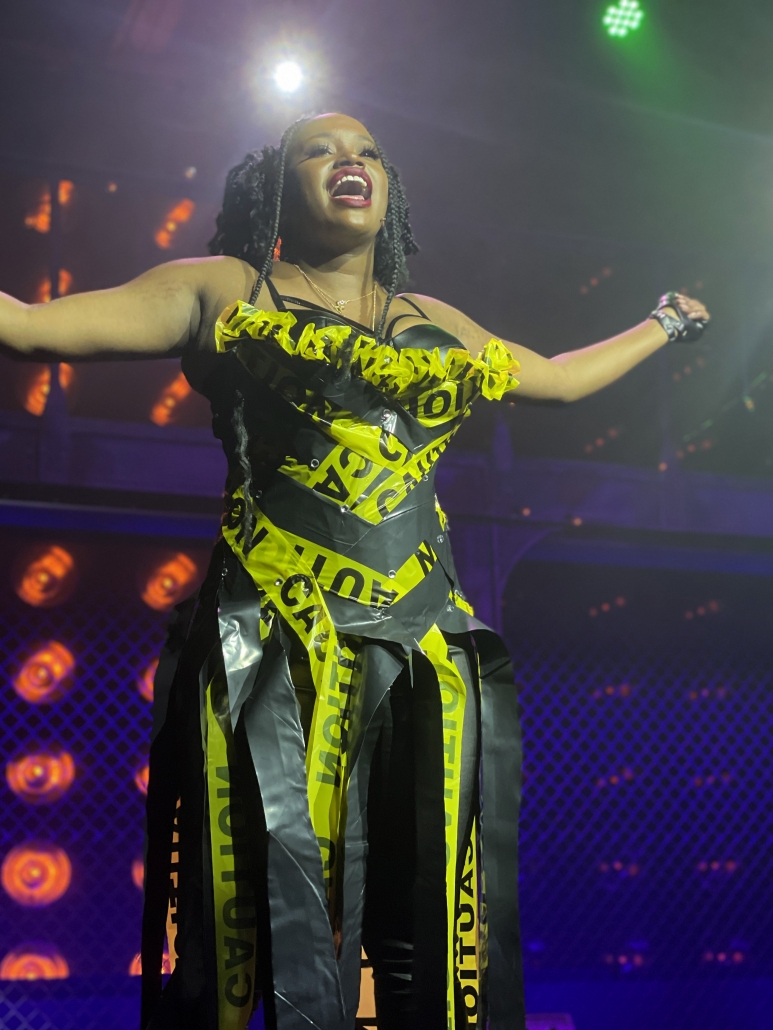 If you've yet to experience an evening in BKLYN, you're in for a delight. It's Mountain Theatre Company's latest triumph, a play-within-a-play. 
An example of a nested play? The Princess Bride. The outer shell is the real world (grandfather comes over to read a fairy tale to his under-the-weather grandson). The book he reads, the inner-play, is the nutmeat. 
The shell of BKLYN is a story spoken and sung by The City Weeds, a struggling, street-quintet of artists, singing their hearts out under the foot of the Brooklyn Bridge. There are two tales told, each hitting the high notes of Life, while often crashing into Life's lowest. Every song, coming from the "heart behind these hands and the soul beneath these clothes," and every amazingly powerful performance captivated the crowd. The audience willingly surrendered to an emotional roller coaster ride . . . diving straight down into silence . . .  then rising, taking sharp curves and sudden changes. . . finally erupting into roaring applause and standing ovation. It's one of the most moving performances the Playhouse has ever housed. The hall magically transformed into Street Singers Row.
And speaking of transformation, the set was neither too much nor too little. It was simple and gritty, the perfect backdrop for the entire show. Its simplicity provided a balance in contrast to the energetic, dynamic vocals.
The costumes, an insulated layered look of homeless, also carried the show beginning to end, with two notable exceptions. Both appear in the Singing Competition between two female vocalists, Brooklyn and Paradice. The latter changes into a gown made of garbage bags, belted with Police caution tape. Appropriately, she belted out "Love Me Where I Live," a tip of the hat to the streets where the character grew up. Brooklyn dons a butterfly skirt, an homage to her mother, the French Butterfly (the fairy tale of her mother and father are the story within).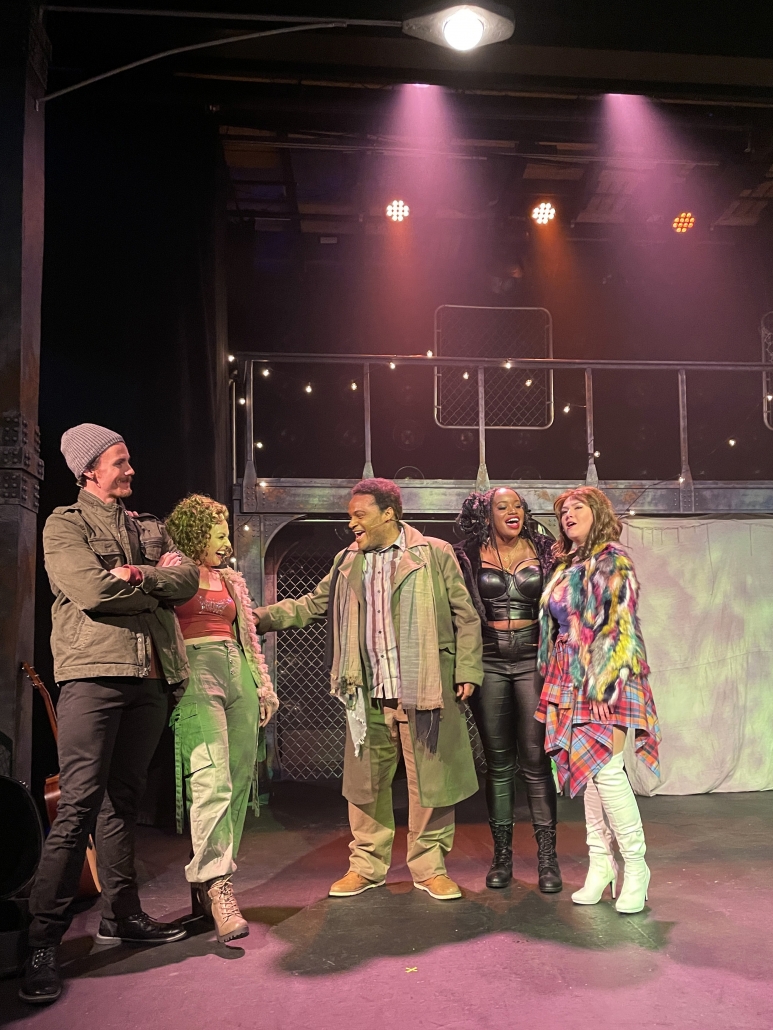 Director, Scott Daniel, and his team outdid themselves with this impressive cast. Every performance was a gem. Together The City Weeds' harmonies stirred every soul in the house. Cast members include: Camille Capers (Paradice) who knocks it out of the park with confidence and presence; Mackenzie German (Brooklyn) has an astonishing range, leaping from a soft, heart-tugging melody to an electric jolt in the stratosphere; Jason Scott McLaughlin (Streetsinger) is the narrator in total command of the stage; Alyson Snyder (Faith) is a passionate performer who delivers "Christmas Makes Me Cry" in aces; Craig Smith (Taylor) Vietnam vet, the walking wounded, delivers magnificently the song, "Sometimes". 
If you are drawn to themes of family, faith, fairy tales and fate spoken and sung by world-class vocalists, this show is tailor-made for your heart. Immerse yourself in a Once Upon a Time evening at Mountain Theatre Company, (828) 526-2695, 362 Oak Street, Highlands.
---
---