The Place I Call Home
Written By: Donna Rhodes | Issue: July - 2022
Cover Artist Penny Pollock's entire life has been a sequence of inspiration and discoveries.
---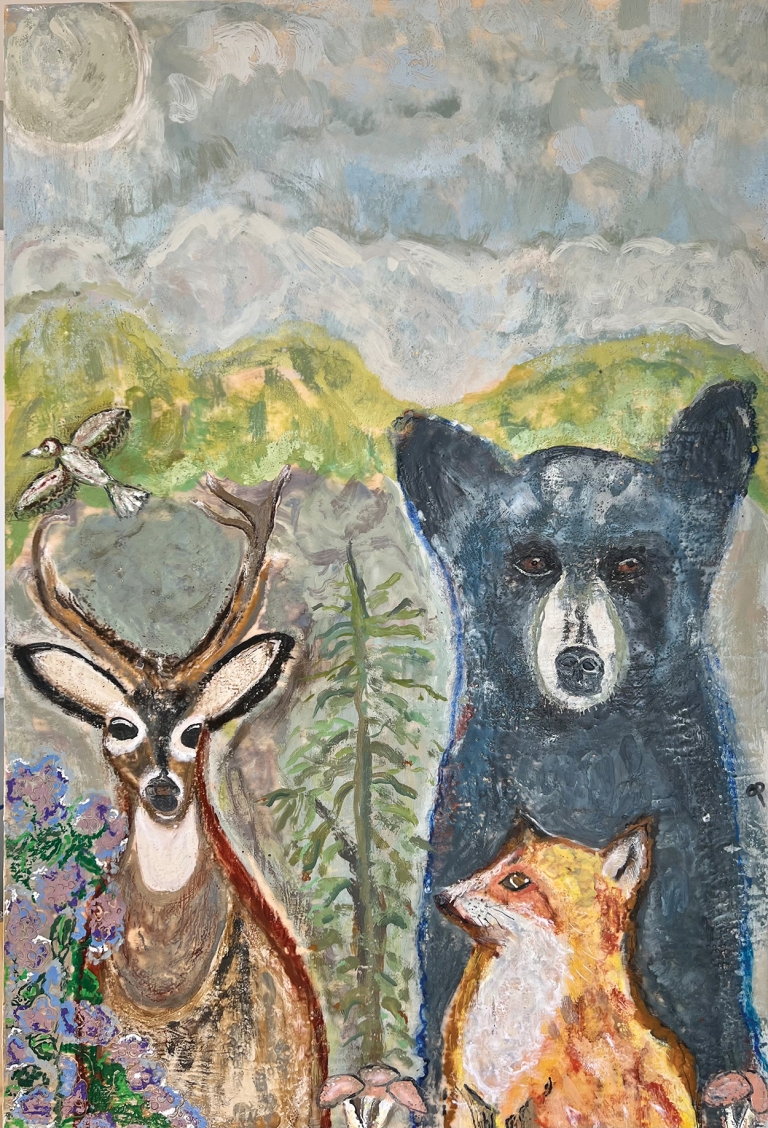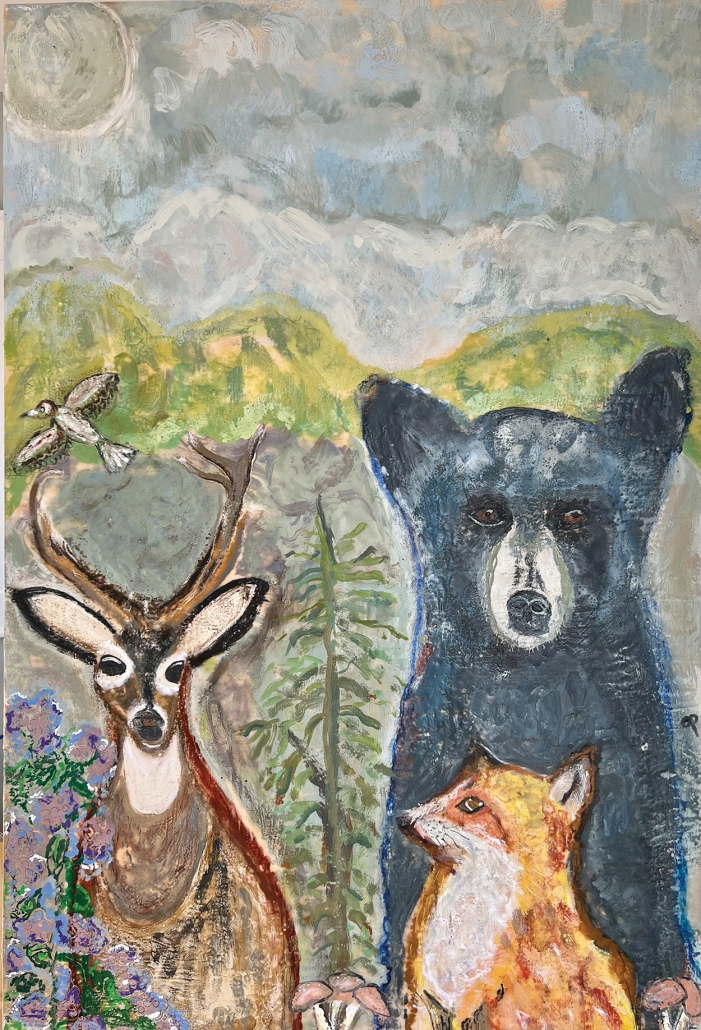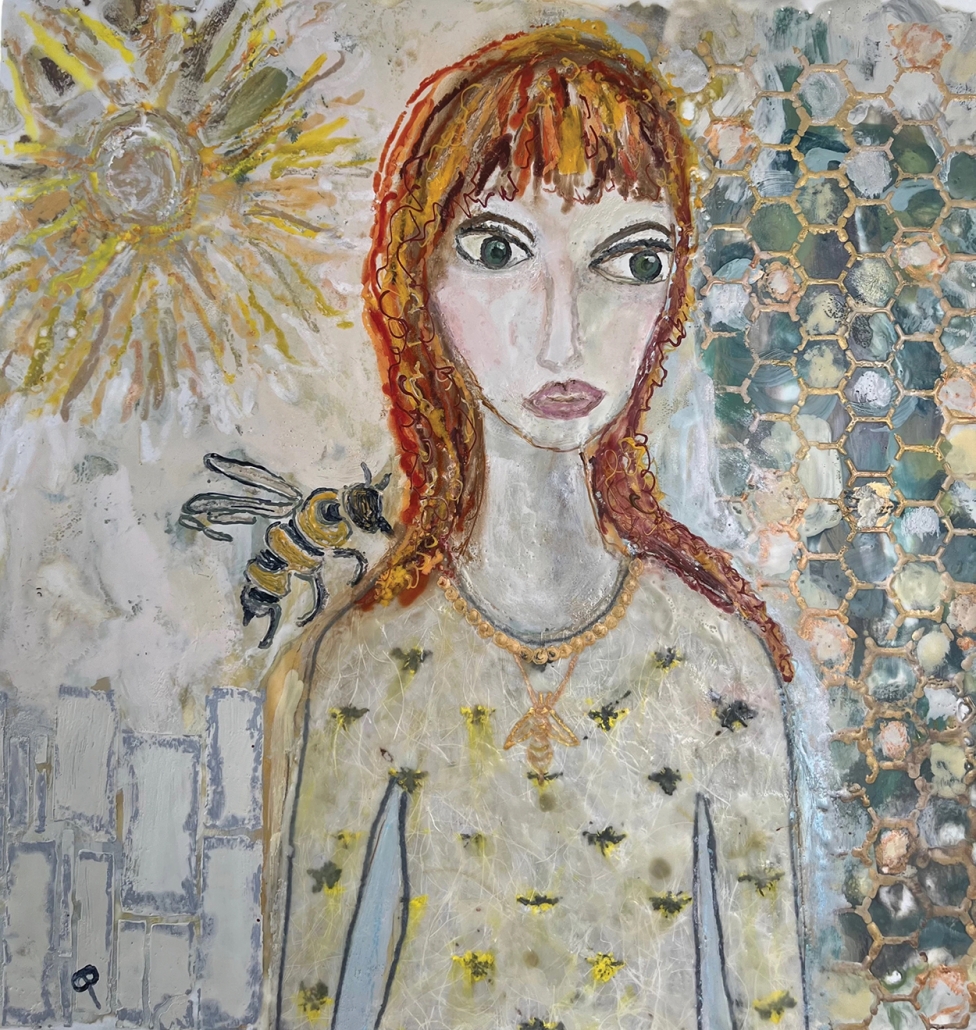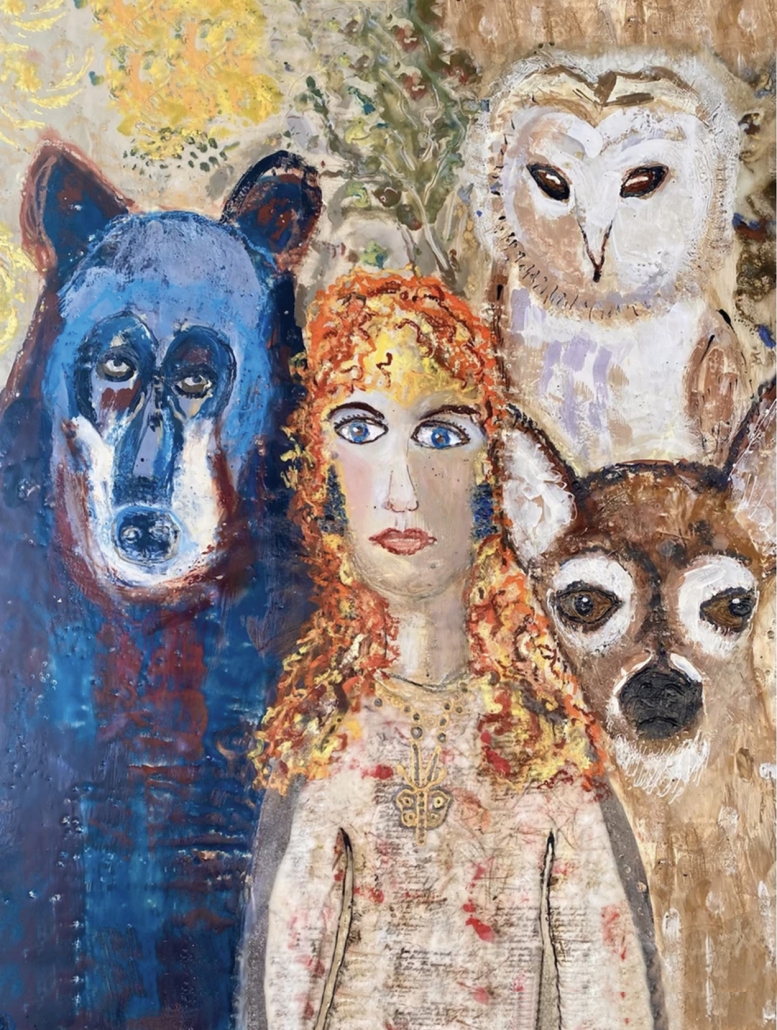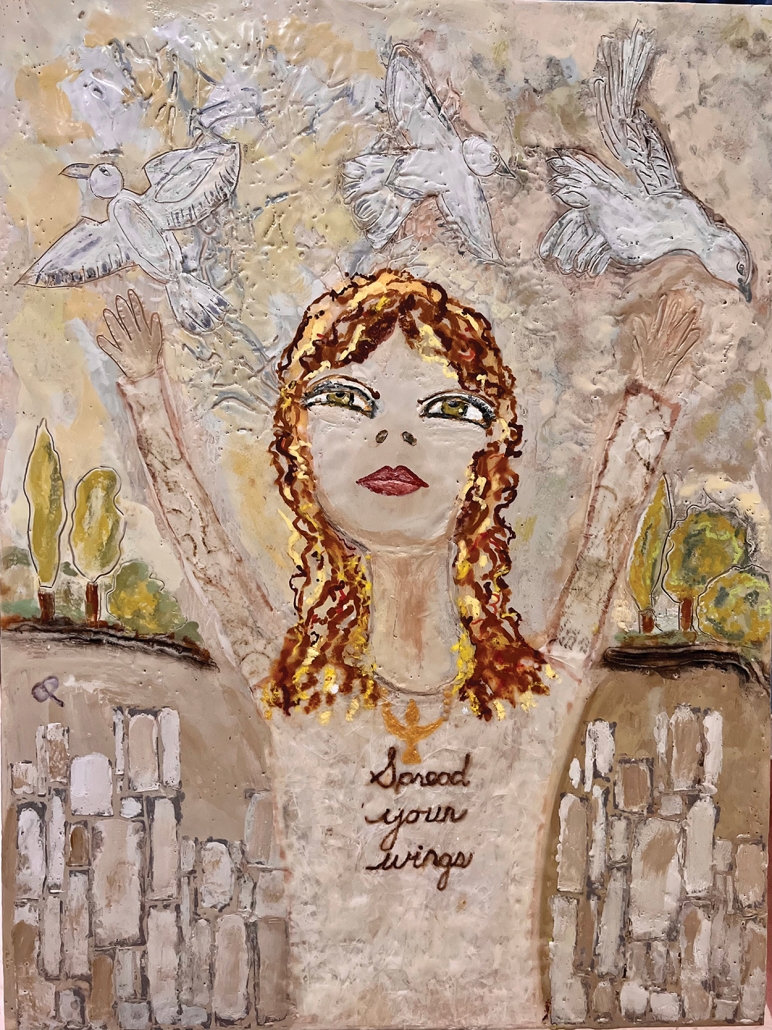 When your mom is a stunning fashion model (a 1950s Coca Cola Pin-up Girl), you know your world is destined to be out of the ordinary.
Penny Pollock, daughter of that mid-century icon says, "I  emulated my mom. She had a style like nobody's business, and a personality to go with it." 
Penny benefitted from her family's travels to fashion hubs – New York, Paris, and Rome. That exposure, plus being surrounded by exotic textiles (many worthy of framing), gave her a leg up in the fashion realm. It's no wonder fashion, fabric, and design came naturally. 
Another family mentor, her stepmom, designed maternity-wear. She owned the nation's largest maternity clothing chain (250 stores). Bolstered by her family's fashion success, Penny enrolled in the University of Denver Art Program. 
After that, she says, "I immersed myself in my passion, which I knew was always Fashion. So I went to Switzerland to study clothing design.
"Perhaps Switzerland wasn't fashion-central, but the curriculum did take me to all the European fashion districts."
When asked why she didn't go to schools in France or Italy, she said, with a twinkle in her voice, "If I were going to be that far away from home, my father insisted Switzerland would be the safest country." 
Her fascination with the exciting world of fashion fired up Penny's artistic talents and her gregarious nature. 
She says, "It gave me exposure. I am outgoing. I thirsted for diversity of people, places, things, and ideas. I can't get enough of it."
Later in life, while managing a successful fashion career, she took a class at The Bascom in encaustic painting. 
She says, "I was very involved in the ceramic program at The Bascom, when I decided on a whim to enroll in an encaustic workshop with Sue Fazio also at The Bascom – and absolutely found my medium. Encaustic painting is a process dating back to Ancient Greek times. It is a process of melting beeswax, tree resin and pigments (colors), and burning them together to create magical results on treated wooden boards." 
When the wax melted, so did Penny's heart. It was an awakening. Her studies, her work, her history swirled together, just like the fusion of pigment and wax. She'd discovered her ultimate medium-match. 
And yes, folks, Penny plays with fire.
Penny's love for engaging with people of all cultures, particularly strong women, also blended beautifully with the encaustic process. She did several series of female portraits, each image rife with symbolism and loaded with story. Those stories became blogs, thus feeding Penny's desire to reach out to friends she has made around the globe and closer to home.
You can see Penny's work at The Bascom Visual Arts Center during their Pop Up Show through July 26. In additon to The Bascom, Penny also shows at Cashiers Showhouse, August 31st, St. Augustine Art Center, St. Augustine, Florida; her home studios by appointment in both Highlands and Atlantic Beach, Florida. 
One of Penny's proudest moments is when she was chosen to show in It's Liquid Exhibition in Venice, Italy, this past April. 
To see more of Penny's work go to pennypollockart.com. To email her concerning commissions and further inquiries, contact her at [email protected].
by Donna Rhodes
---
---