Woof Gang Bakery & Grooming in Cashiers NC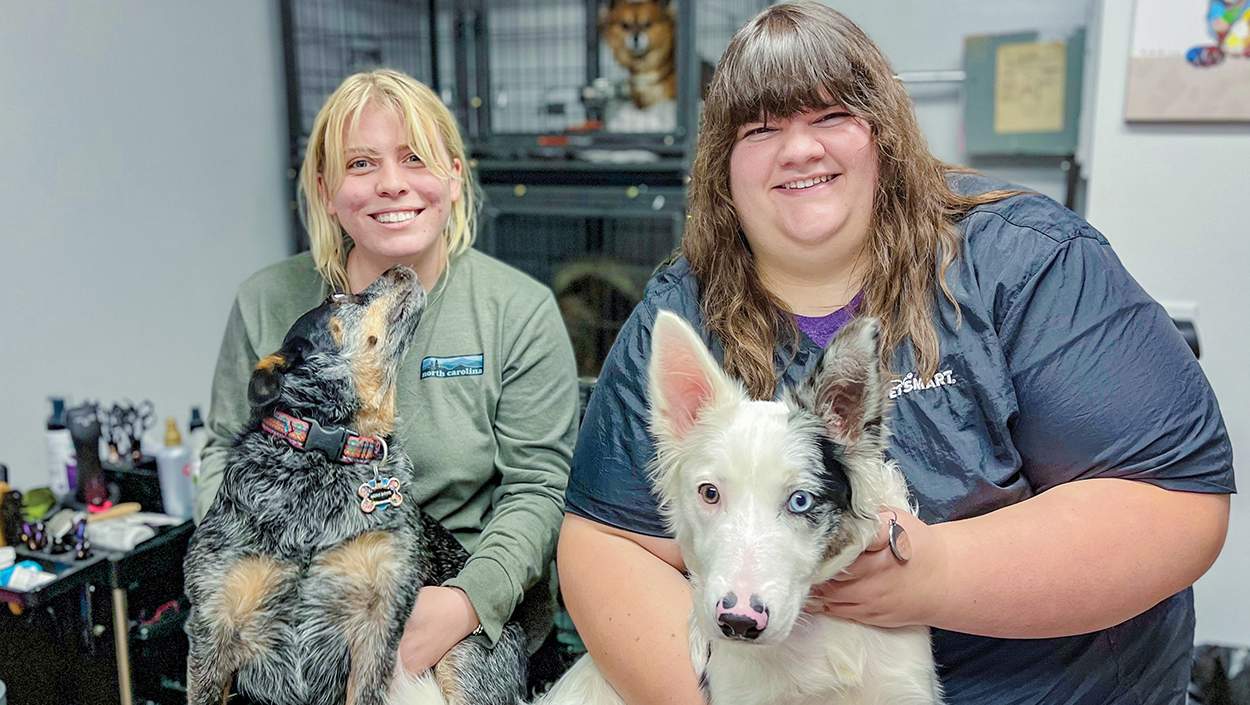 Written By: Jenny King | Issue: December - 2022
Furry friends and the people who love them will find the perfect emporium at Woof Gang Bakery & Grooming, 11 Pillar Drive in Cashiers.
---
Pampered pets and proud pet parents owe it to themselves to shop at Woof Gang Bakery & Grooming in the heart of Cashiers. It's a pet lover's paradise offering a delightful selection of whatever you need for your furry best friend.
This boutique pet store welcomes you and your dogs into their wonderful shop with a table loaded with gourmet treats for dogs of all sizes, illuminated by a sparkling chandelier overhead.  Many of these treats are ornately decorated for special occasions such as your dog's birthday or Christmas.  
They carry premium pet foods and treats and are quite knowledgeable and helpful in helping you choose the right products. They also have spa products, leashes, beds, collars, apparel, harnesses, personalized I.D. tags, and a great selection of items you'll need if you're planning on hiking or traveling with your dog such as portable water bottles and bowls. 
And just in time for cooler temperatures, Woof Gang has a large collection of winter apparel for doggies 3 to 60 pounds.
Let's not forget the rows and rows of toys that will keep you and your pooch entertained for hours. The selection seems endless and includes numerous Chuckit items, stuffed toys, and more to keep your dog happy and engaged.
During the holidays, owner Janet Martin wished to provide a gift for every shelter pet, hence a "wish list" was provided by the Cashiers Highlands Humane Society, a tradition now entering its 12th year. Please stop by or call 828-743-WOOF.  Happy Tails!
---
---