When It's Time for Rings and Bling
Written By: Mary Jane McCall | Issue: 2021/06 – June
The main streets and byways of both Cashiers and Highlands are lined with jewelry treasures.
---
Let's go shopping for jewelry and let's do it locally!
Dozens of boutiques in the Highlands and Cashiers area offer jewelry for your every need and look.  From casual pieces to precious stones and everything in between, you can find it here. 
The Highlands-Cashiers Plateau has had a symbiotic relationship with fine jewelry for over 150 years. The first white settlers here were quick to notice the flecks of gold that were found in local streams, and the rubies and sapphires that washed down from hillsides after heavy rains. Later, there was the gold and gemstones that adorned the wardrobes of the seasonal residents who created their own social whirl here in the mountains. Fine jewelry is now as much a part of the local landscape as the gold nuggets still panned on the Cullasaja.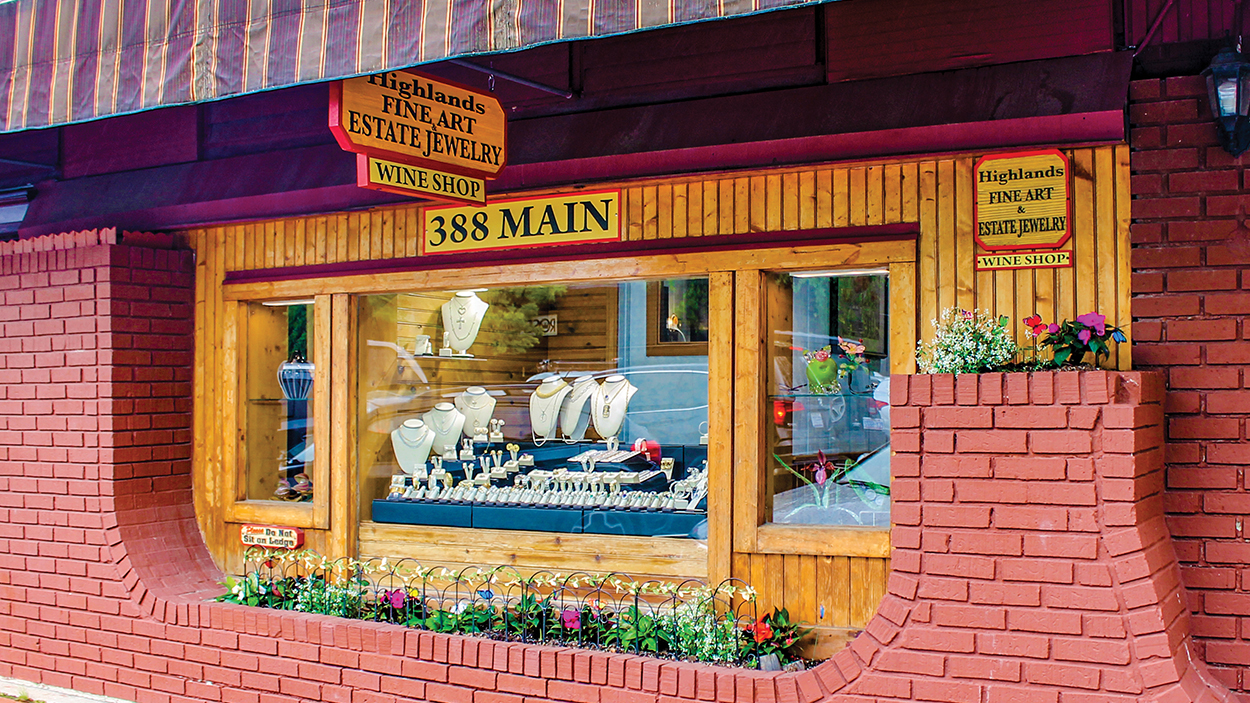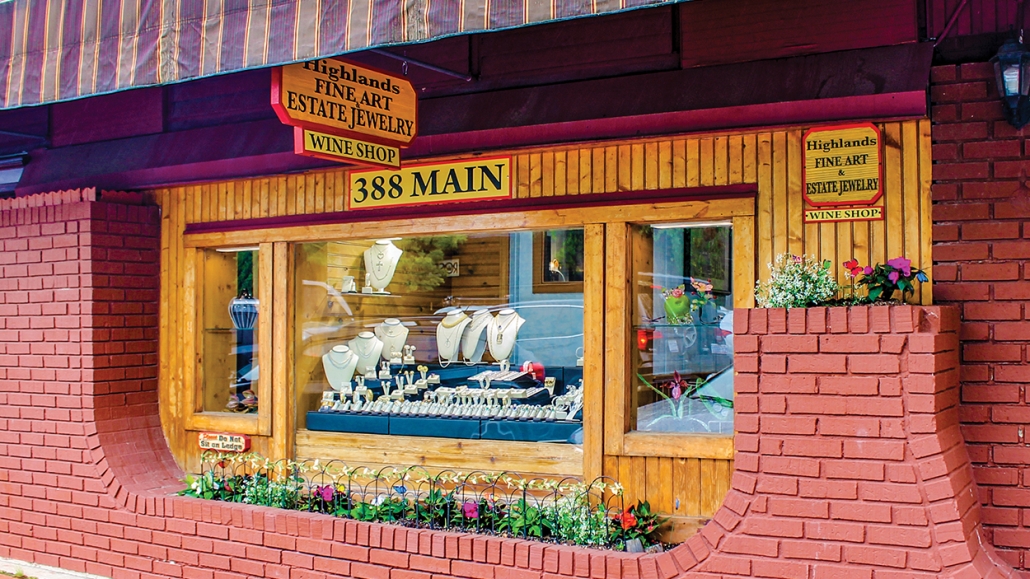 The gleaming front window display of Highlands Fine Art and Estate Jewelry at 388 Main Street in Highlands beckon you inside, where owners Joe and Claudia Lazow and their sweet shop dogs will welcome you into their world of handpicked estate and modern jewelry. Whether you're looking for modern and edgy or classic and elegant, you'll find something here. Diamonds are abundant but there are also other precious and semi-precious stones and pearls, set in silver, platinum or gold.  They also have an extensive selection of time pieces, including preowned from brands such as Rolex.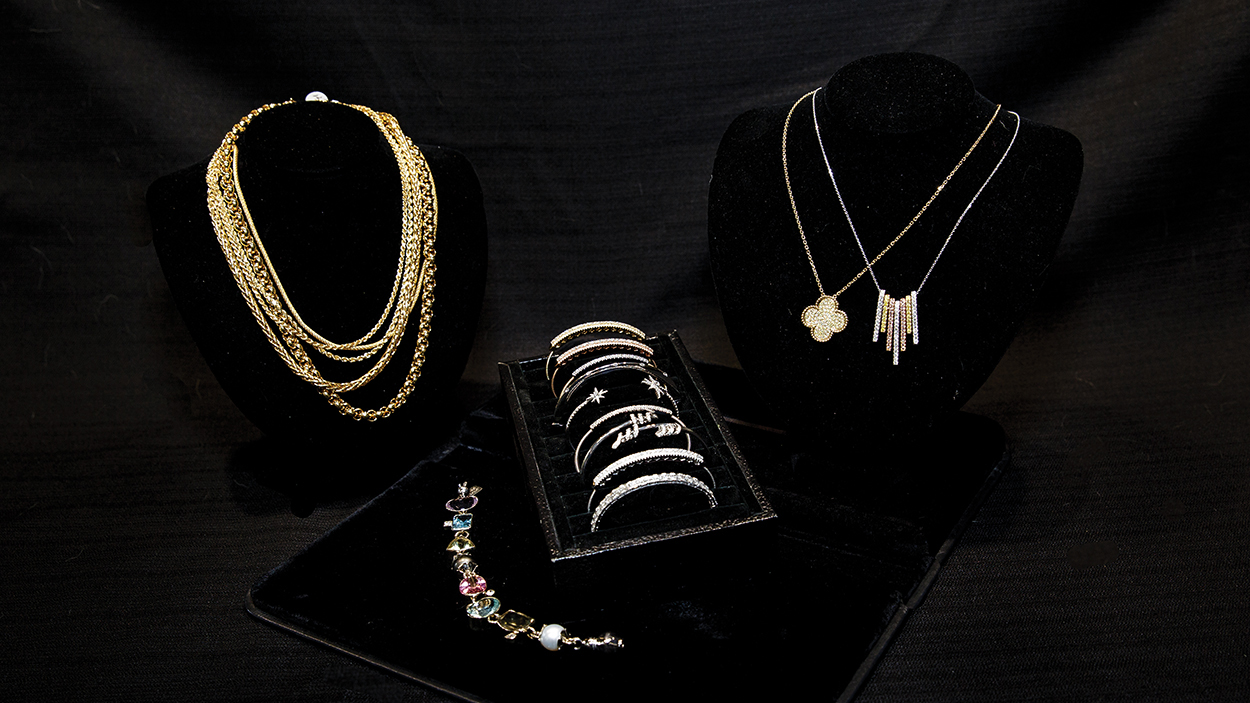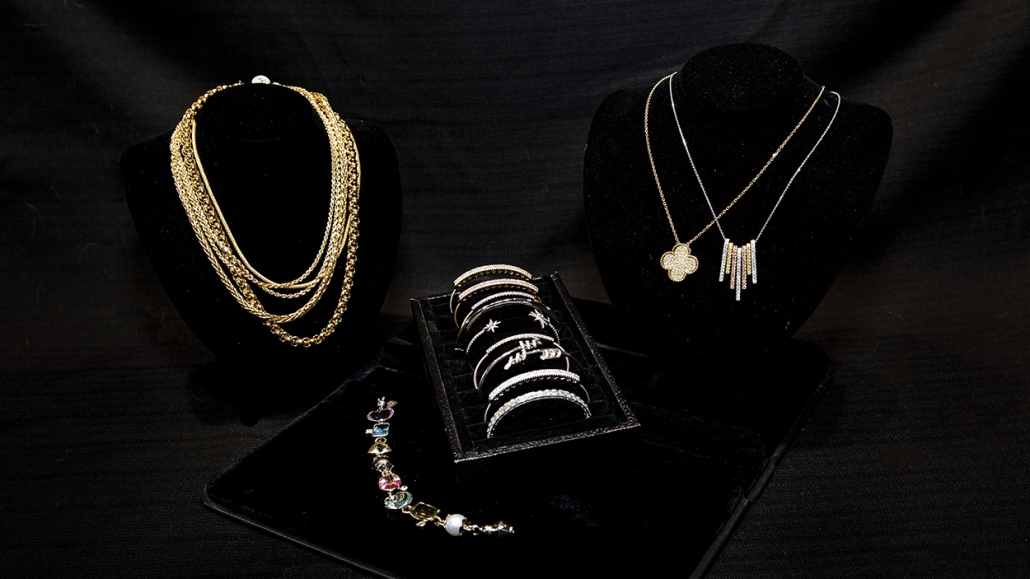 Jannie Bean Designs at 152 S 2nd Street in Highlands should be your first stop for fine jewelry featuring precious and semi-precious stones. Diamonds are their trademark but you'll also find pieces incorporating aquamarine, pink tourmaline, amethyst, opals, sapphires, citrine, tanzanite and pearls. Jannie can also help you design your perfect piece so that you'll truly have a one-of-a-kind heirloom. If you'd rather re-imagine a piece in your collection that is too special to part with but needs modernization, she can help you that too.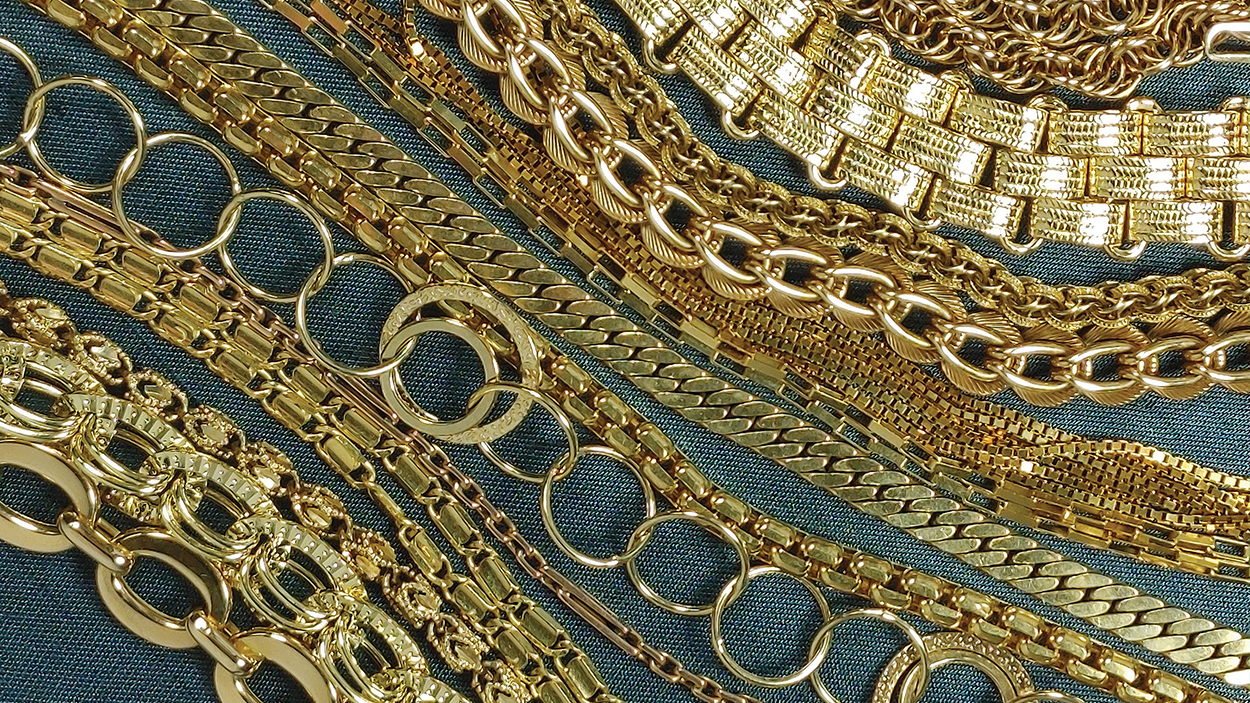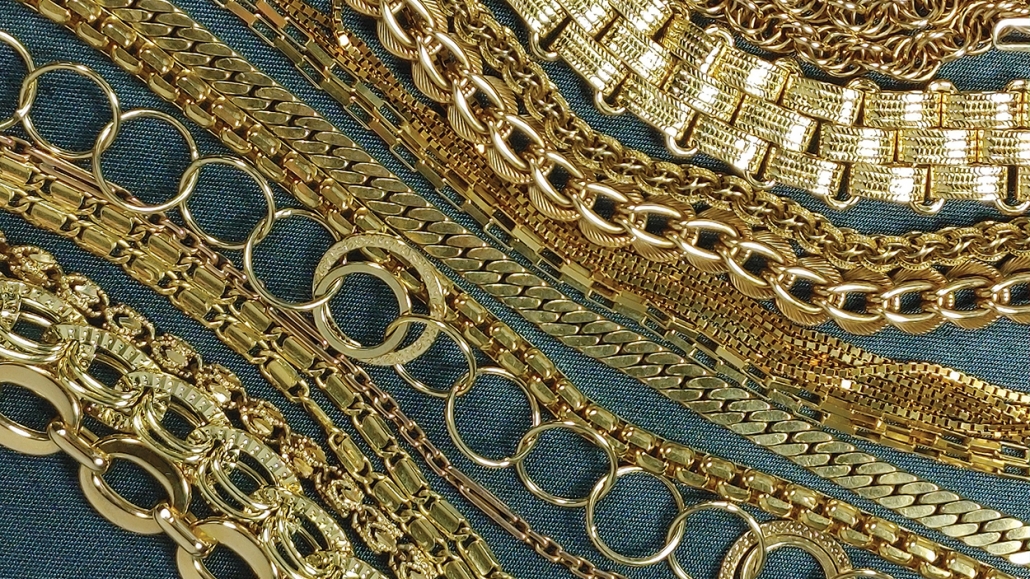 Mirror Lake Antiques on the hill, South 4th street, has a wide variety of jewelry. Find your perfect piece from their collections of carat gold, sterling silver and fashion jewelry. Owners Stan and Donna Cochran say they offer pieces that are "old, new, and middle aged – just like the rest of us." It's true you can find something for everyone here. Come discover how to make vintage jewelry selections work for you. 
The Mountain Casual Look is the perfect framework upon which you can display your treasured everyday jewelry. Just look around you – the stunning pair of studs enhancing a perfect coif; the necklace that mirrors the natural forms and spirits of the landscape; the bracelet of bold colors; and the ring that's an irresistible blend of playfulness and elegance.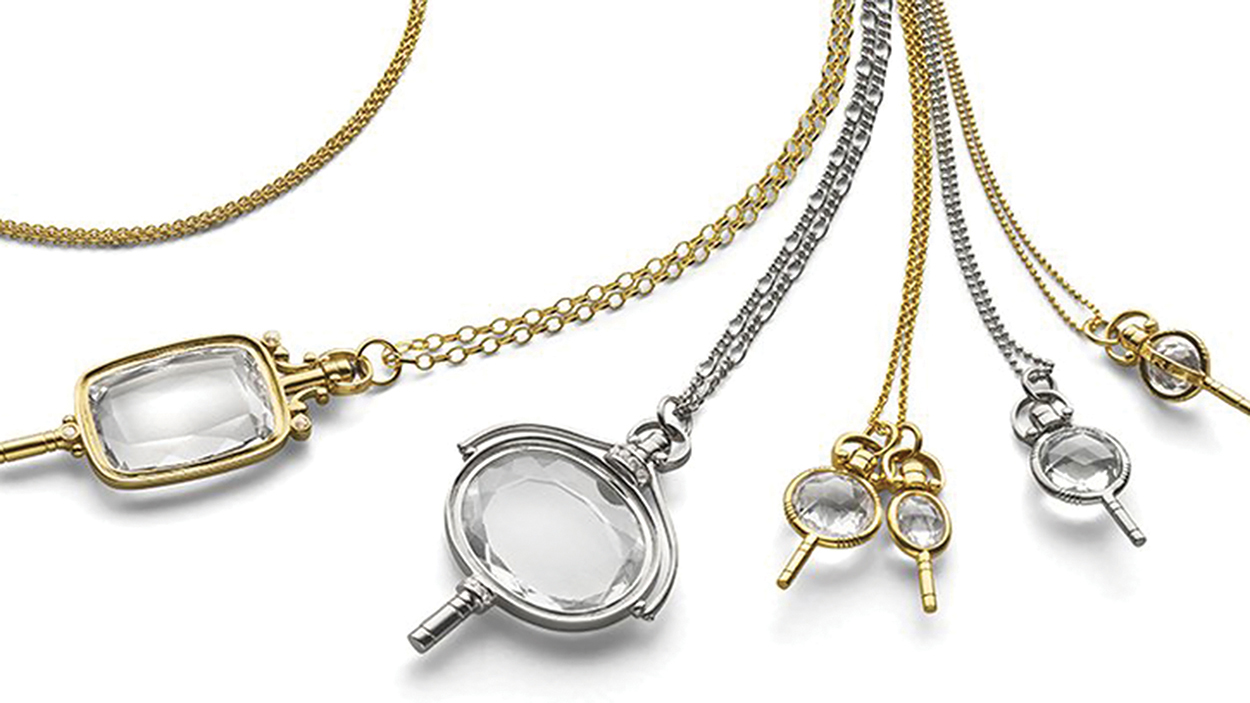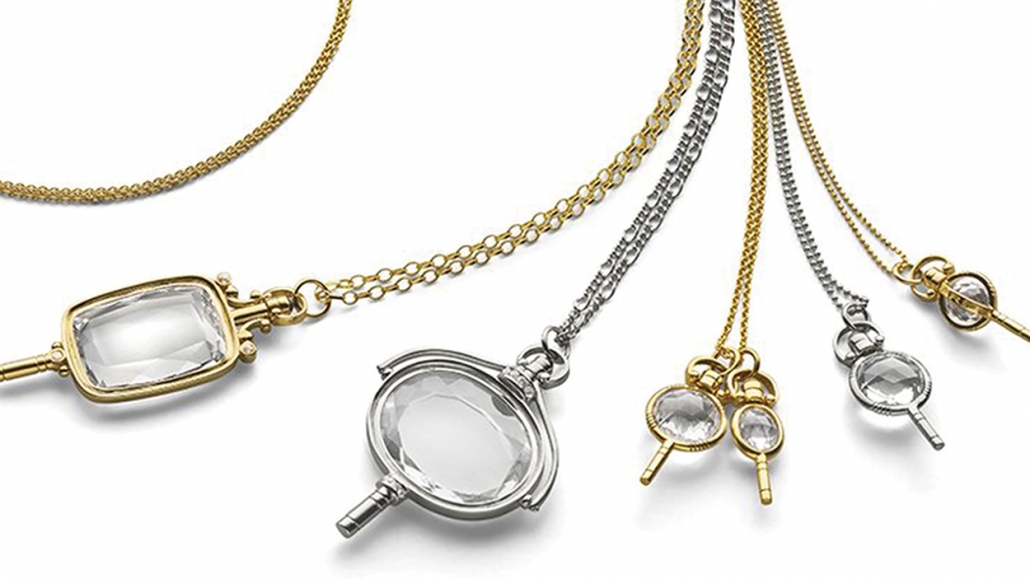 Acorns, located at 212 South 4th Street, naturally offers an elegant array of jewelry, both classic and contemporary, and all dazzling. Since jewelry is the purchase that's most personal (well, along with shoes), this is a collection that demands a careful browse.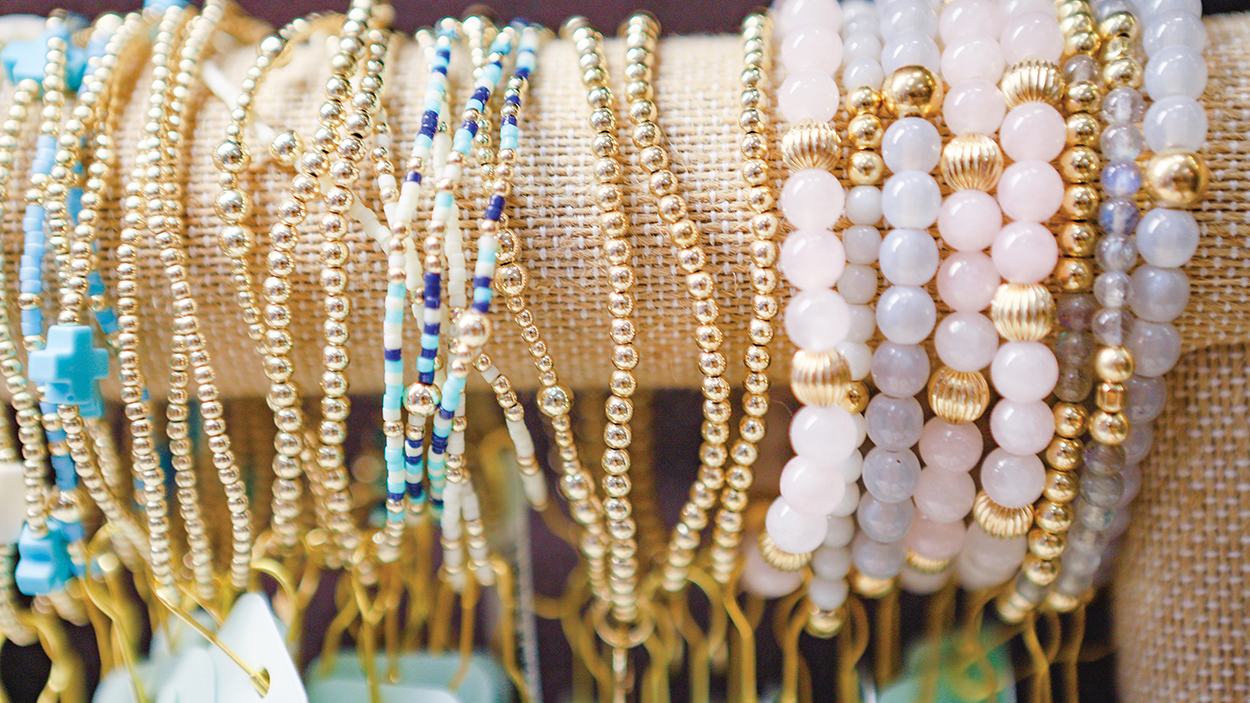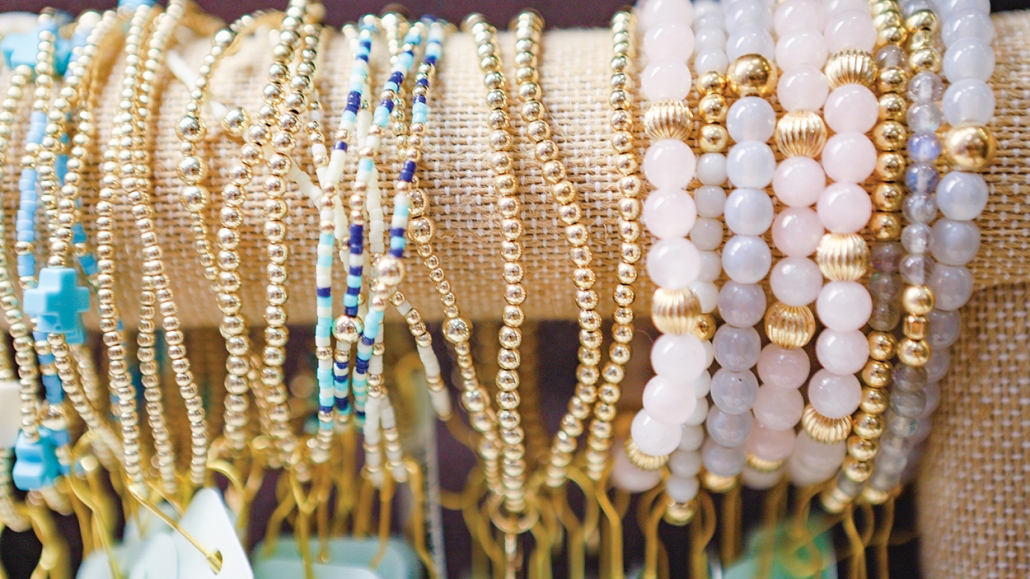 A Jones Company at 3 Chestnut Square carries several lines of jewelry from classic styles such as Enewton and Colby Davis to bohemian Scout and handcrafted fun and funky Leslie Curtis.  We have many one-of-a-kind handcrafted sterling silver and turquoise pieces.  Marianna and Firefly, handcrafted with Swarovski crystals, will add a pop of color to any outfit.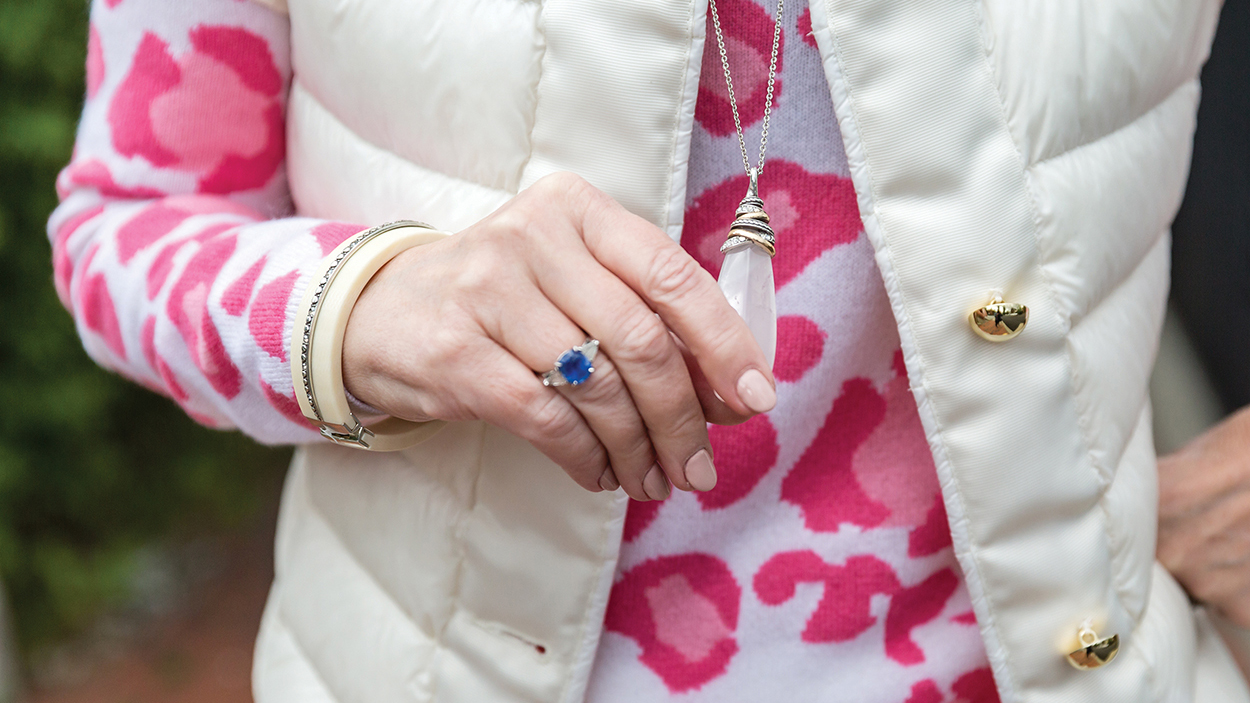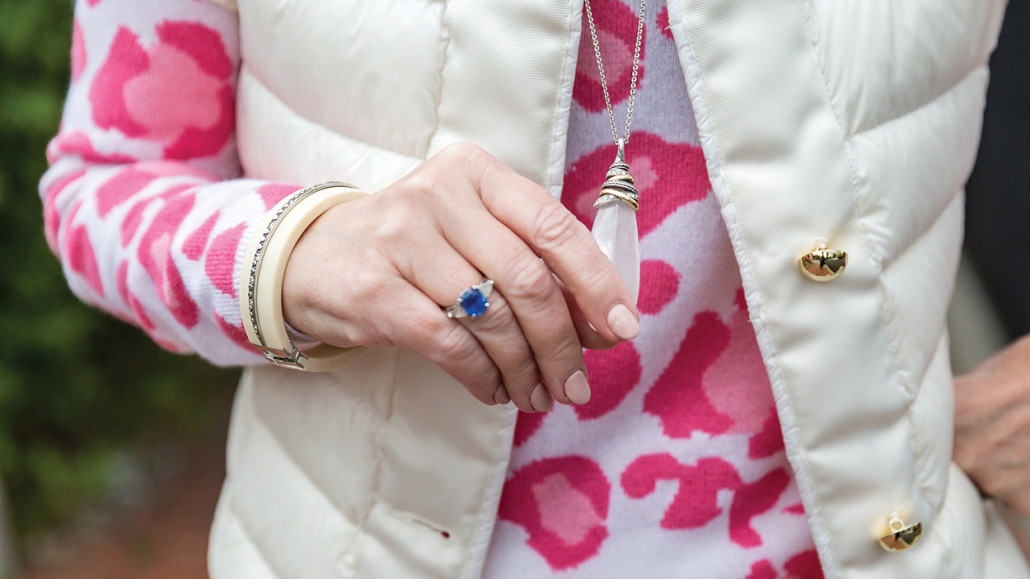 Allison Diane at 114 N 4th Street is the place to go for classic but on-trend jewelry looks.  Featuring the always classic, feminine jewelry of Brighton, you'll find just the piece to elevate your mood and your look.  They also carry Able, an affordable ethical brand that employs and empowers women, so you can do good while looking good. If you're more in the market for bolder pieces made with semi-precious stones, they carry Original Hardware as well.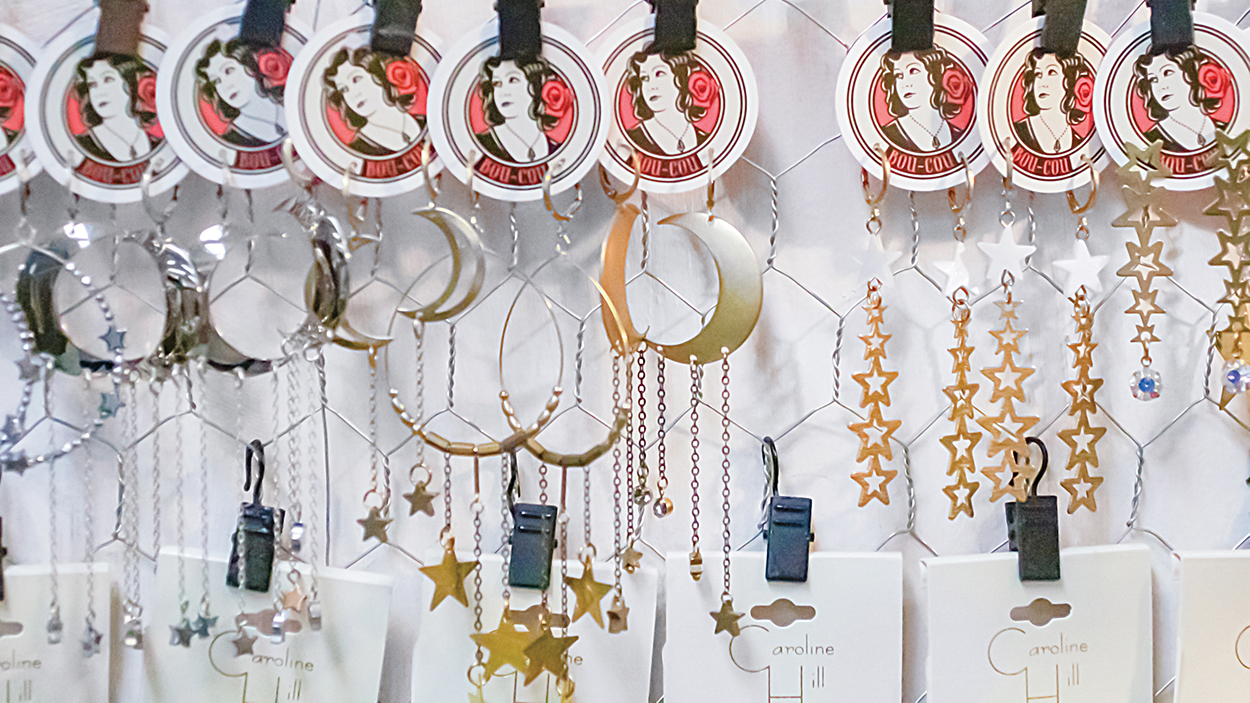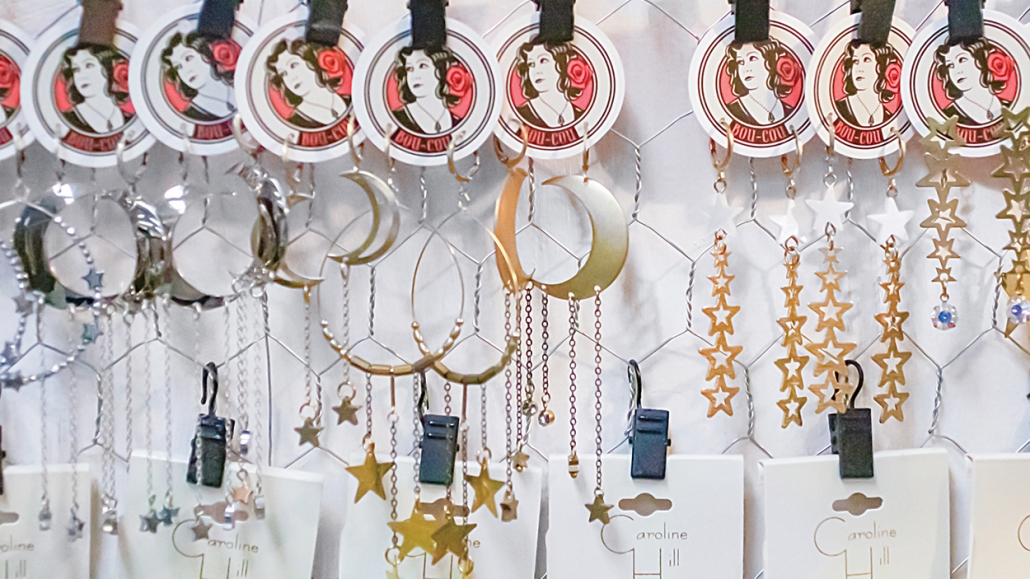 Annawear at 355 Main Street offers several different types of jewelry, including their bestselling Darby Drake line of handmade earrings and necklaces made from antiqued brass and delicate beading.  They're noticing that the trends for this season are oversized hoops, delicate and dainty rings and necklaces, and statement earrings – pieces that add bright, bold colors to an outfit.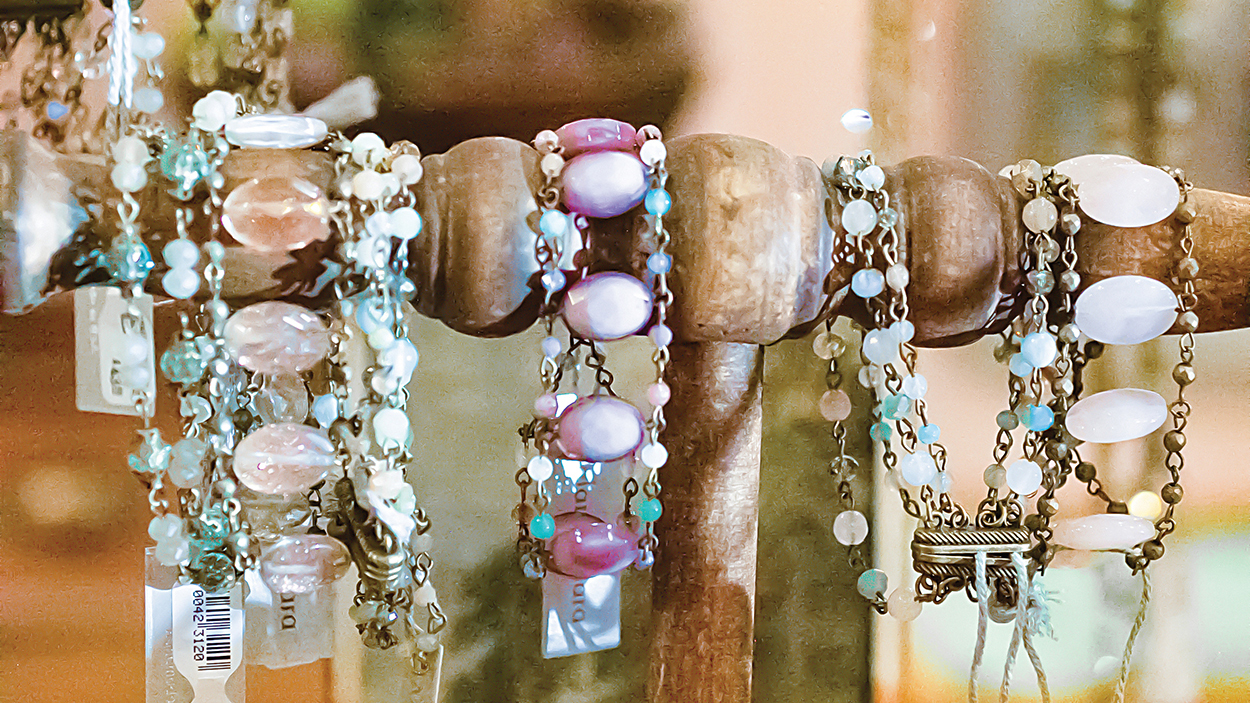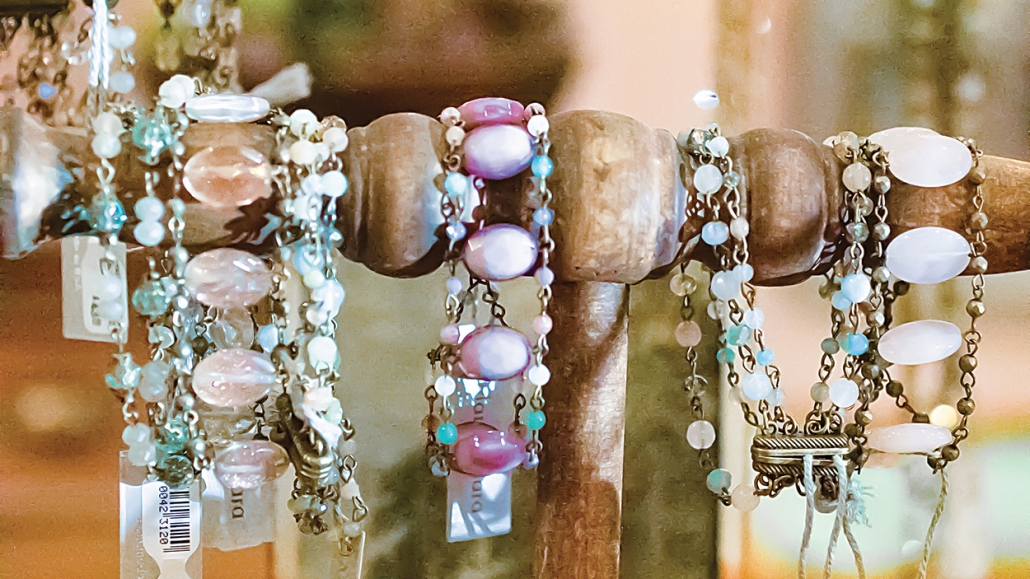 Dutchmans Designs at 342 Main Street in Highlands is a delight for your senses, so colorful and joyous that you have to peek inside.  This emporium, best known for its furniture and home accessories, offers lots of jewelry tucked among their other treasures: bold, colorful jewelry from designers such as Melania Clara and Ayala Bar.  Live your life in color this season and wear your art.  Check out their unique, handcrafted selections and make yourself or someone else very happy.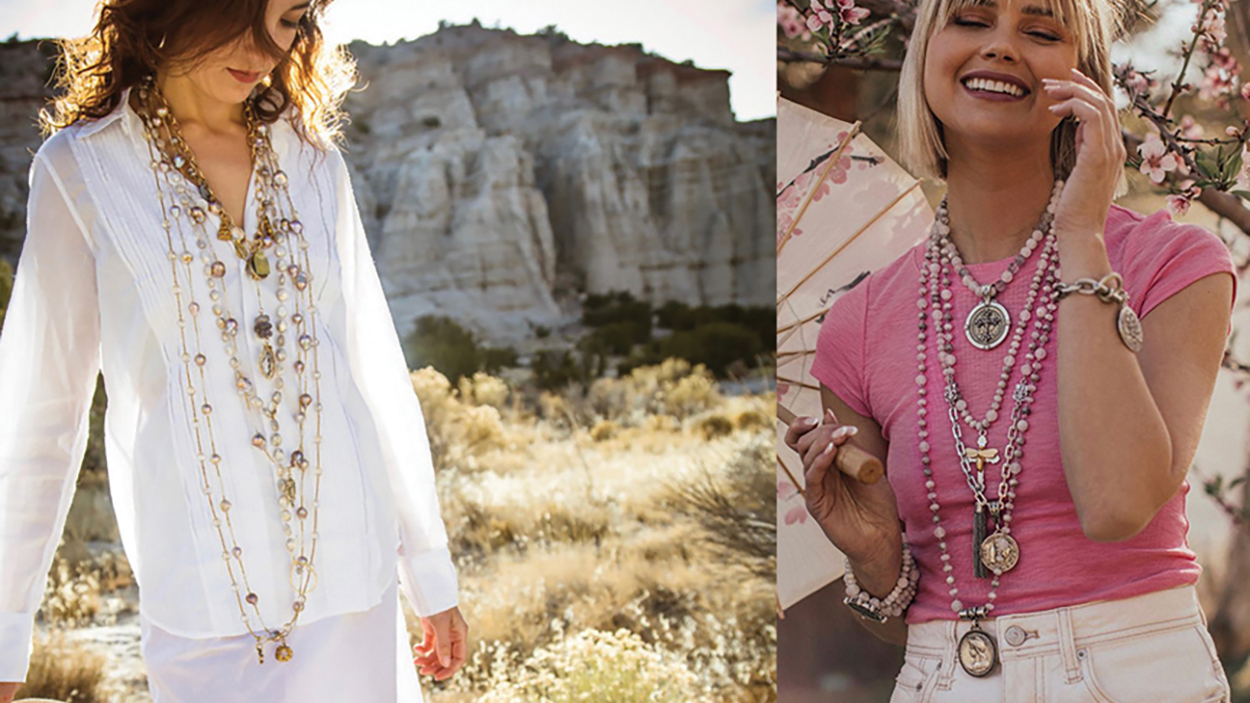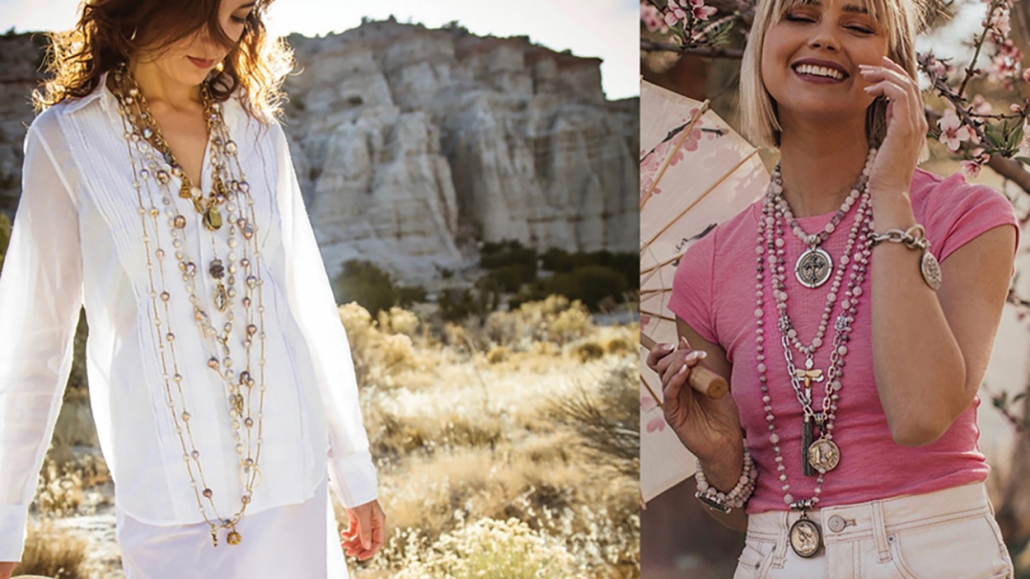 McCulley's on the hill at 242 S 4th Street and on Main Street in Highlands, and at 24 Canoe Point in Cashiers beckons you in with their luxurious cashmere but don't miss their exciting jewelry pieces to complete your look.  2021 is the year that classic-but-bold pendants and bracelets will be the must haves. Elevate your look even further by layering more than one piece.  Their French Kande line featuring vintage French medallions from the 1960s will spark your imagination and are a great way to refresh your look for summer. The unique Bittersweet lifestyle brand is also a don't miss.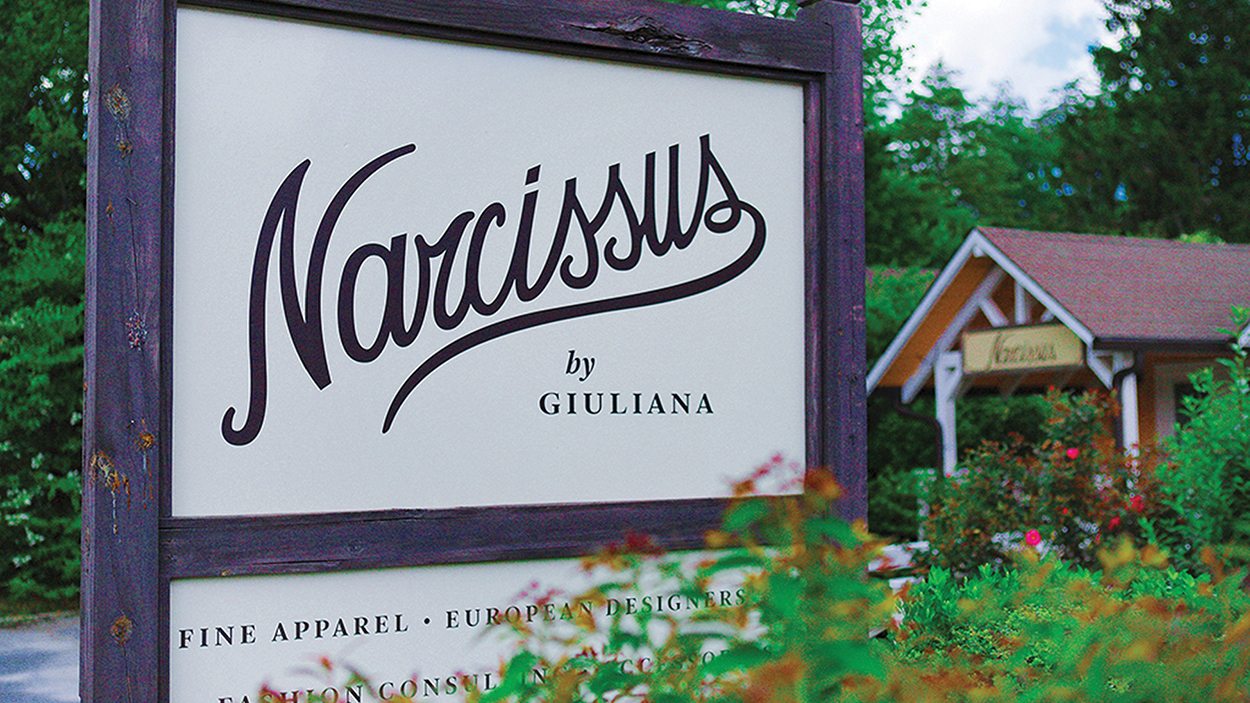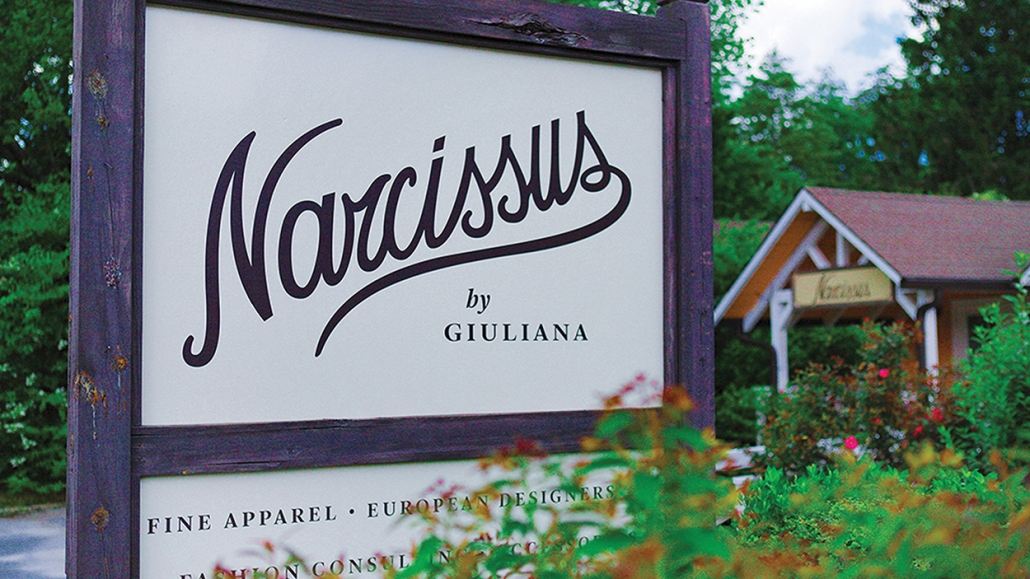 Look no further than Narcissus at 71 Highway 107 South in Cashiers for your statement pieces of jewelry. Narcissus carries handcrafted jewelry from world renown Angela Caputi of Florence, Italy. Her necklaces, bracelets, and earrings reflect the rich Florentine history. Elevate your look with items  from the collection from Shushu, each one of a kind piece crafted with semi-precious stones.  Or, check out their replica collection of high fashion pieces from such designers as Chanel.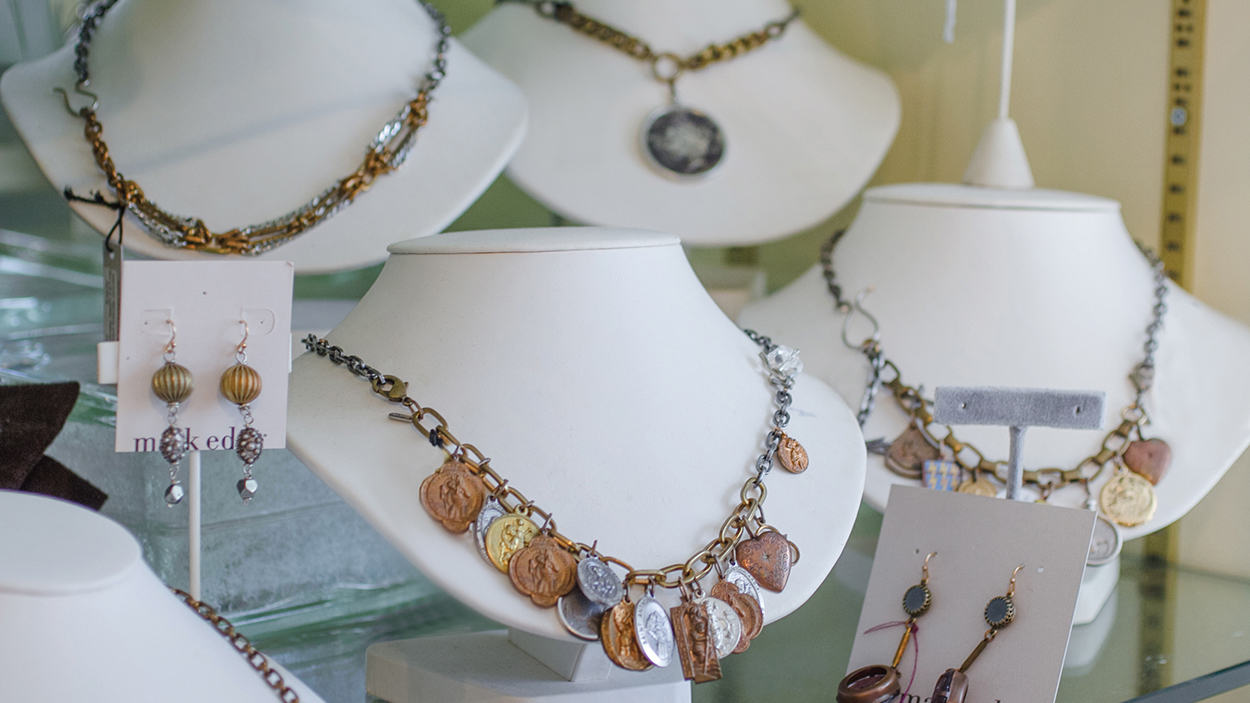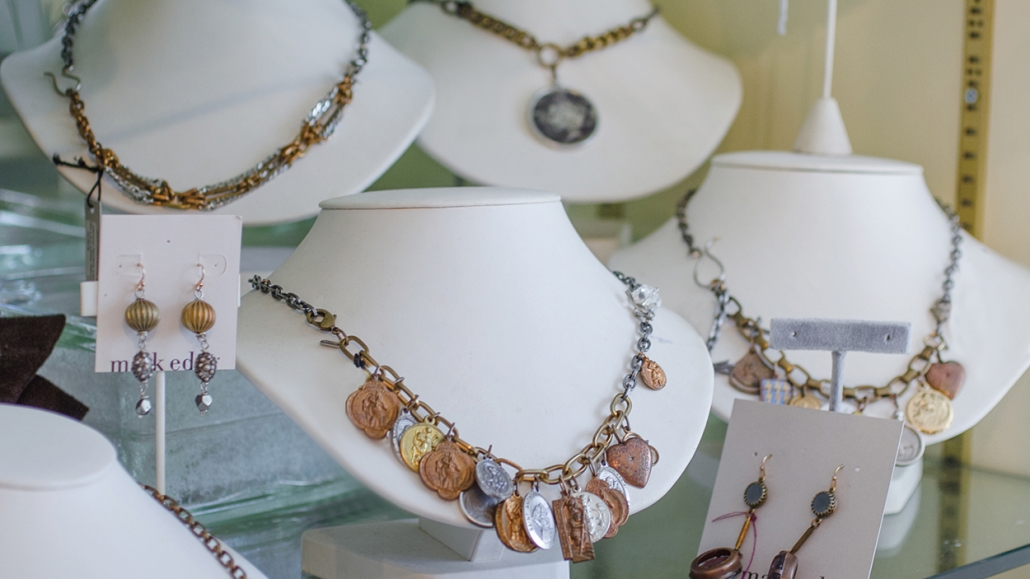 Peak Experience at 2820 Dillard Road is well worth your trip off the beaten path.  This charming store features high end estate jewelry with precious and semi-precious gems, set in platinum and 18K and 14K gold.  Your next family heirloom could very easily be waiting here. They also carry handcrafted pieces from their featured designer, Suzy Landa, whose unique designs and colorful pieces are customer favorites.  In addition you can find everyday jewelry here.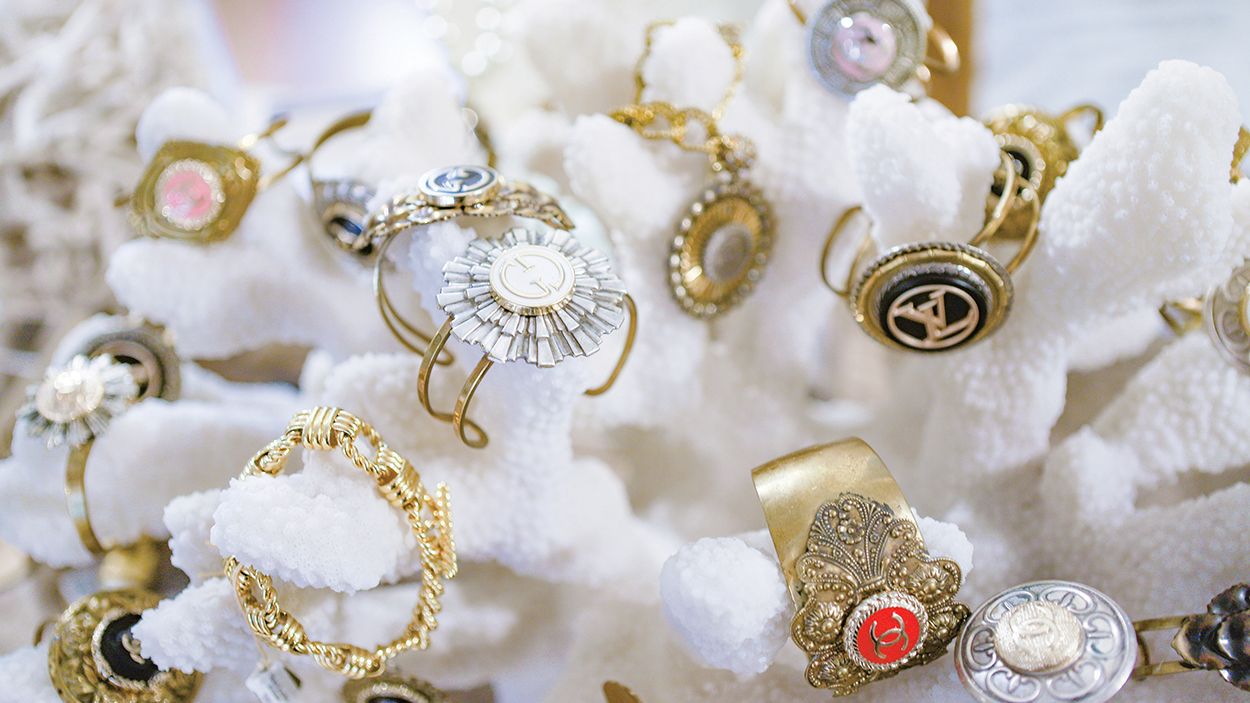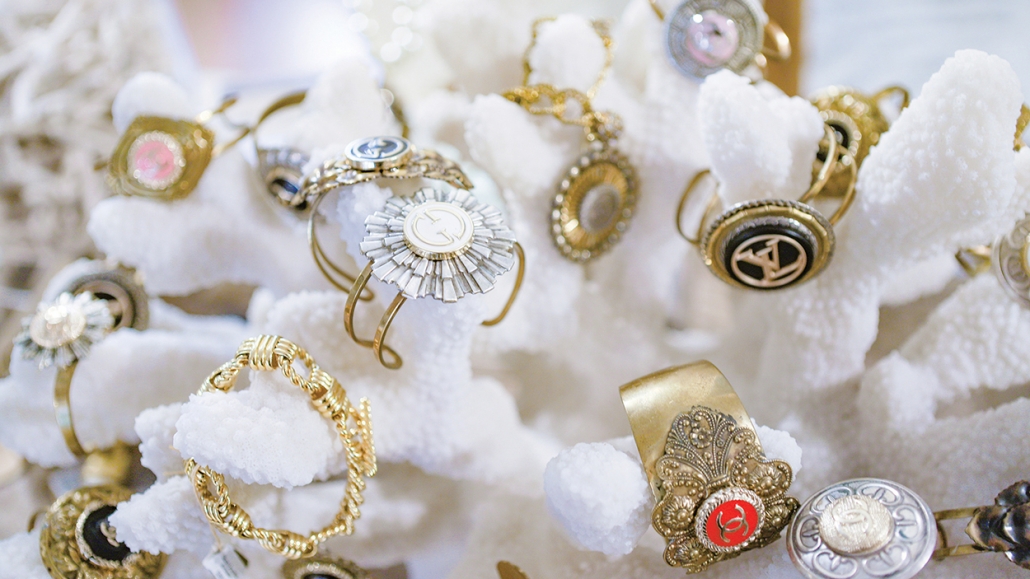 Robin's Nest carries unique artisan jewelry from Melania Clara, all sterling silver and/or triple 24k dipped and mixed with semi-precious stones. Erin Knight designs their pieces with a mix of contemporary and vintage elements, giving them a twist of California designs for truly one-of-a-kind pieces. Their Vines of the Vineyard from California leather cuff bracelets use semi-precious stones and include magnetic clasps. Pearls are always in fashion so check out their Susan Shaw freshwater pearl jewelry for that special occasion.  Robin's Nest is located at 426 Highway 107 South in Cashiers.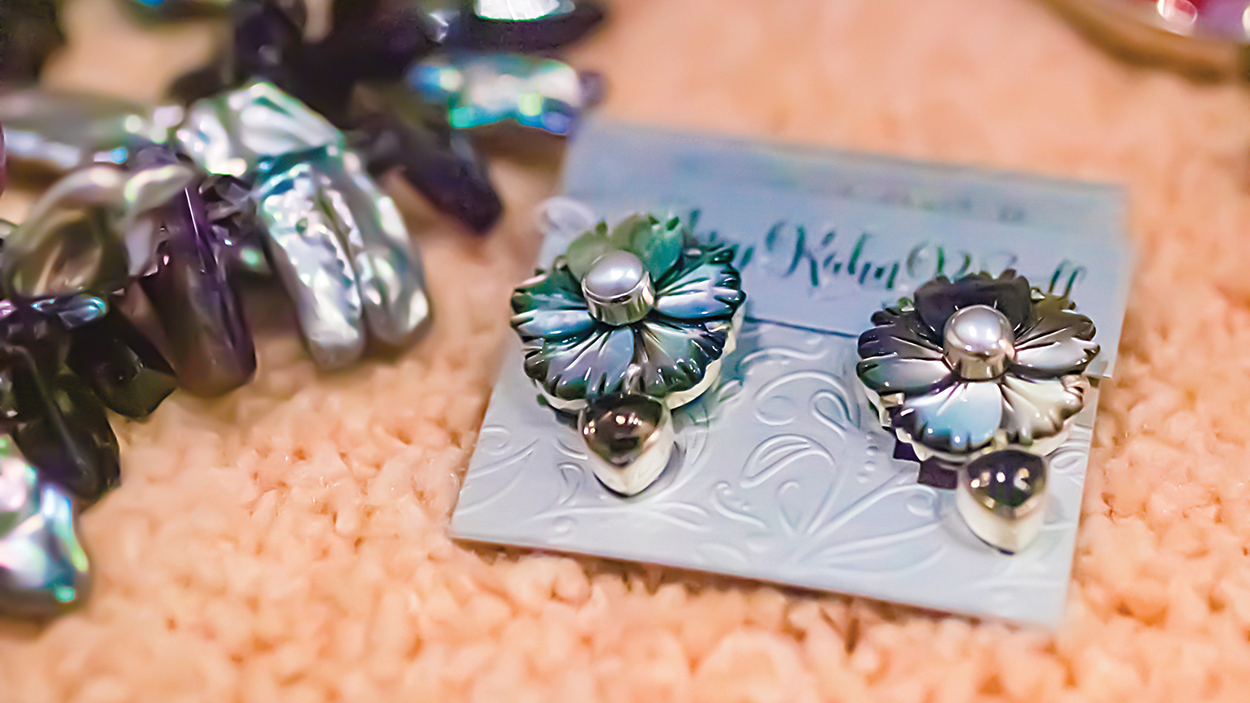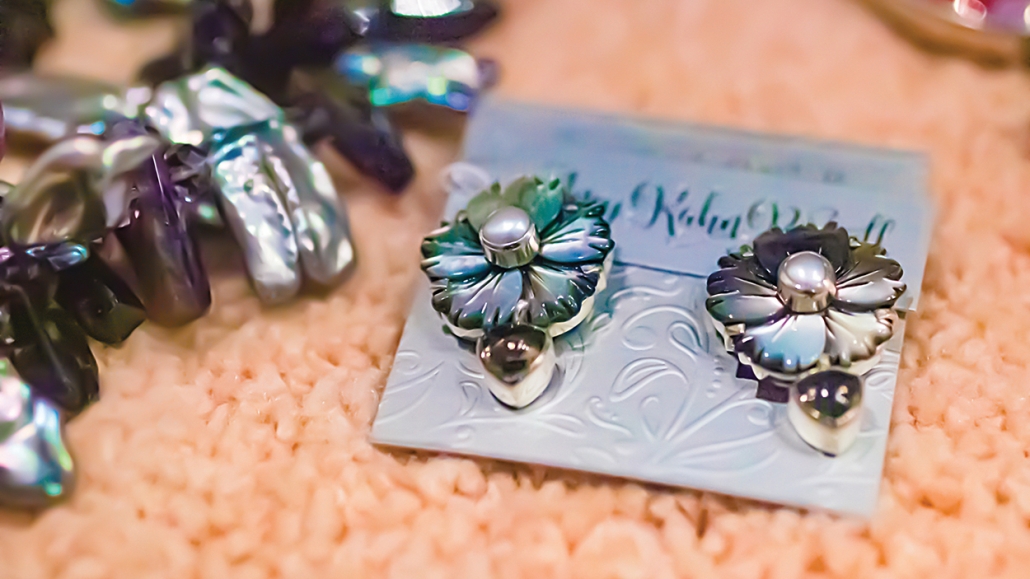 Sashay Around, in the charming cottage at 97 Hwy 107 North in Cashiers is another great place to look for unique jewelry to put new life into your wardrobe.  They feature John Wind, whose chunky personalization pieces have been featured in Oprah magazine.  For a bold wearable piece of art check out their one-of-a-kind Amy Kahn Russell collection.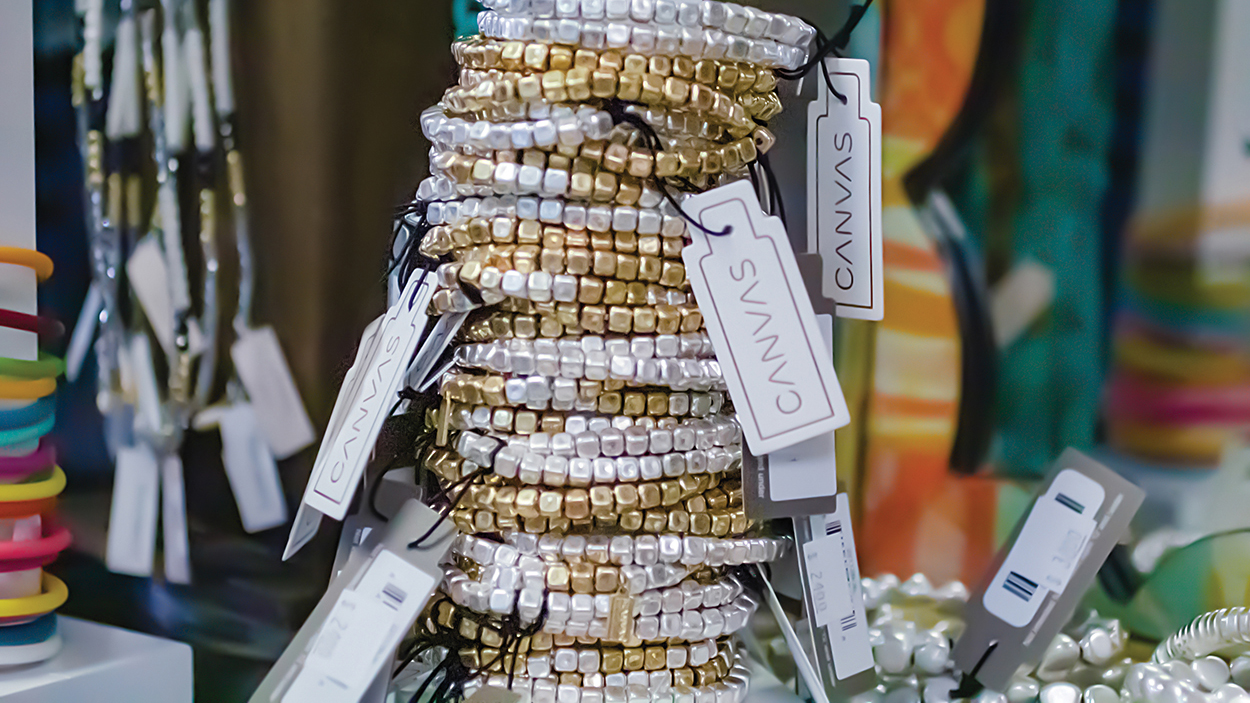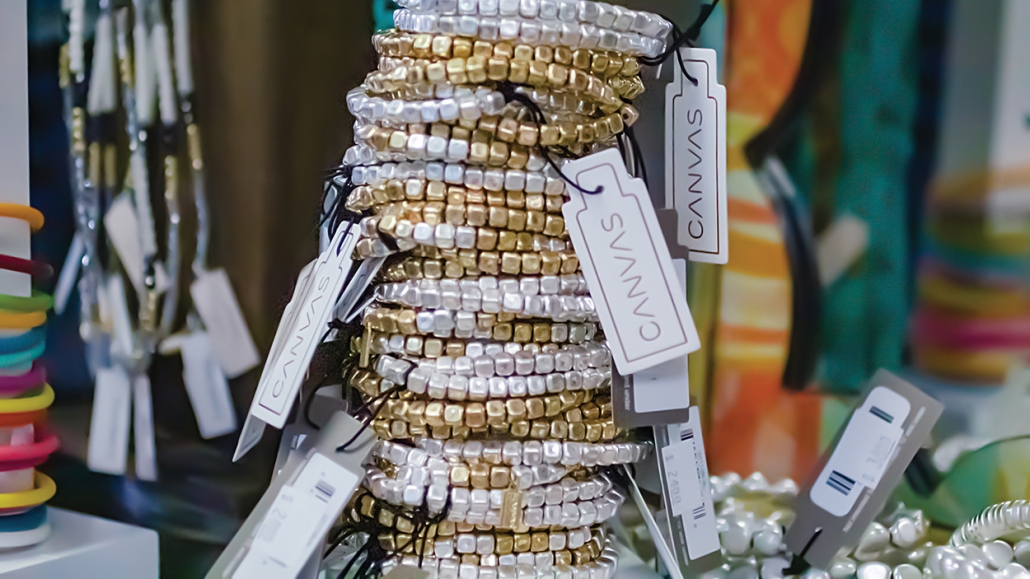 True classic southern style is what you'll find at The Southern Way at 338 Main Street in Highlands. They offer casual, affordable on-trend looks that are the perfect way to add some pizzazz to your wardrobe without spending a fortune.  Pendants are the look of the season and you're likely to find just what you need here.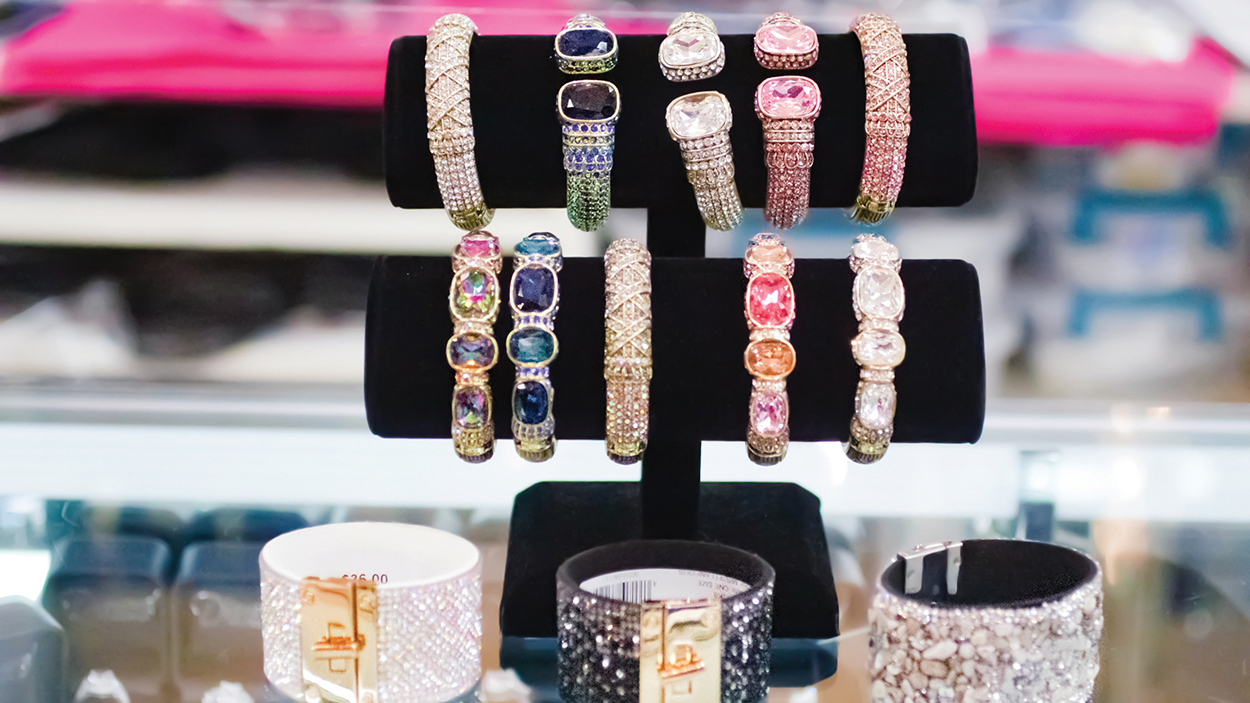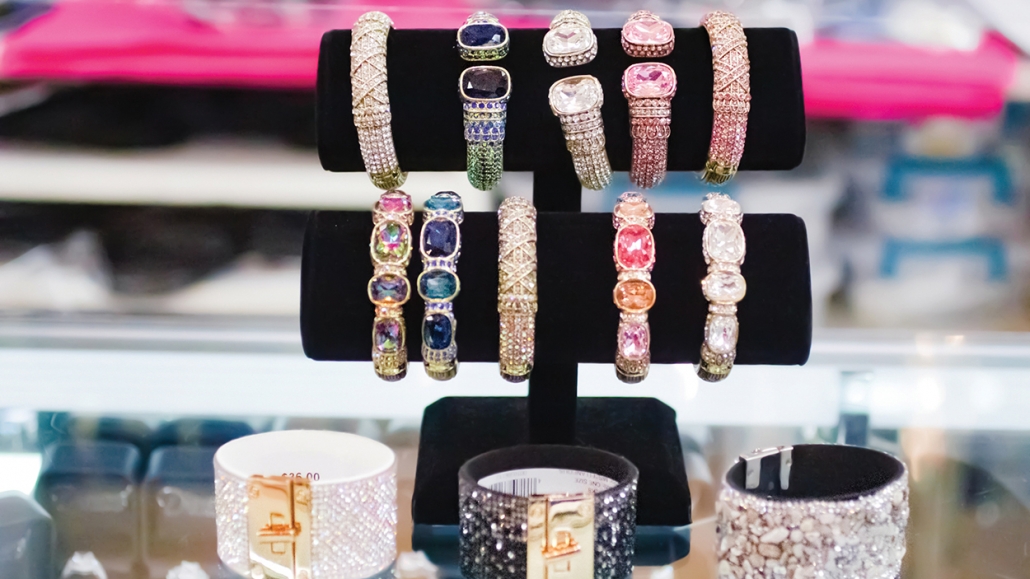 Spoiled Rotten in Town Square at 343 Main Street glistens with one-of-a-kind jewelry that will elevate your style and your mood.  From cubic zirconia rings and bands sprinkled with diamond dust that sparkle and shine like the real thing, to Simon Seabag sterling silver earrings that are bold and light as air, there are treasures to be found here. If you're becoming a bit weary of wearing masks stop in and check out their mask selections and lanyards to hold them in place.  Never wear a boring mask again!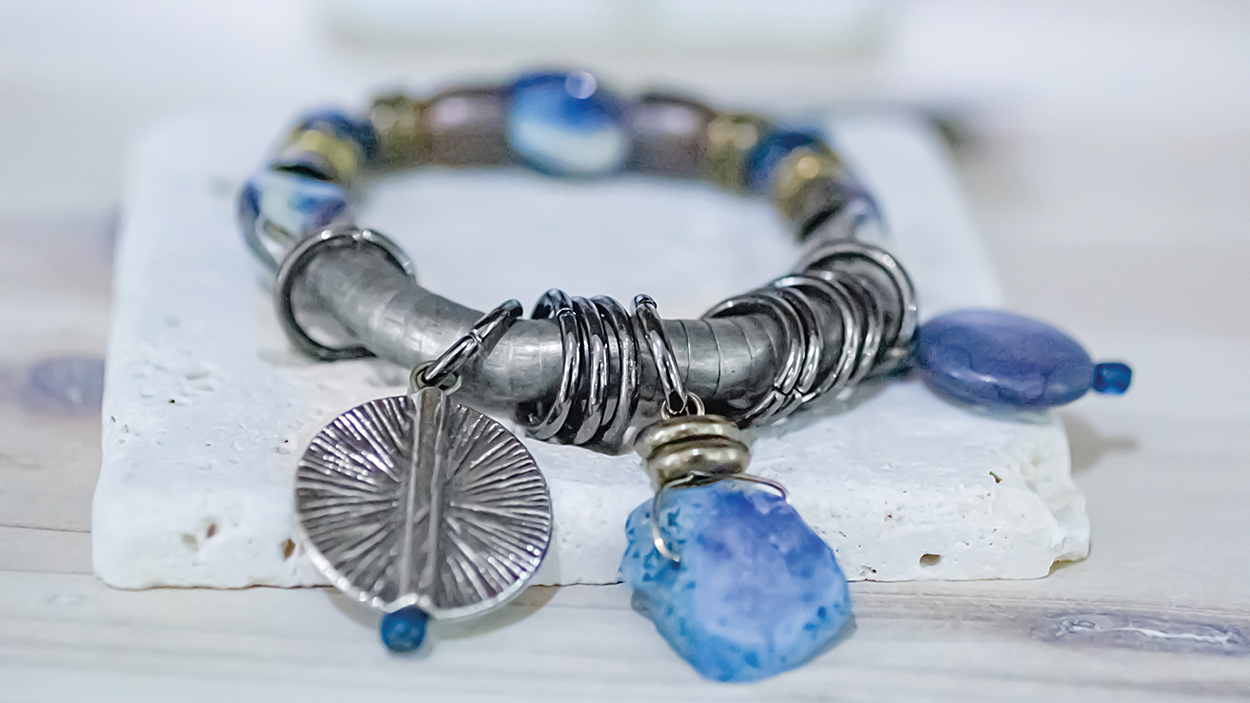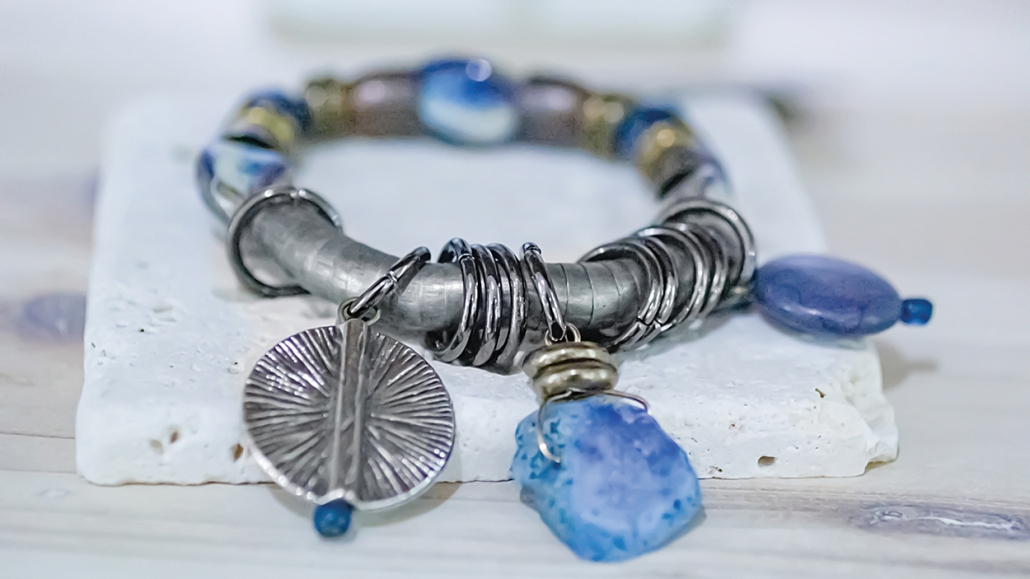 The Look Boutique at 137 Highway 107 North offers looks from casual to dressy, including pieces from Betty Carre.  This handcrafted 18K gold-plated collection combines artistic elegance and sensuality for the sophisticated lady.  They also have beautiful, handcrafted silk-infused piano wire jewelry from Sea Lily. Their eco-friendly Vestopazzo line is casually chic, crafted in Italy, and handmade from 100 percent recycled aluminum. It's modern, artful, nickel- and lead-free and never tarnishes.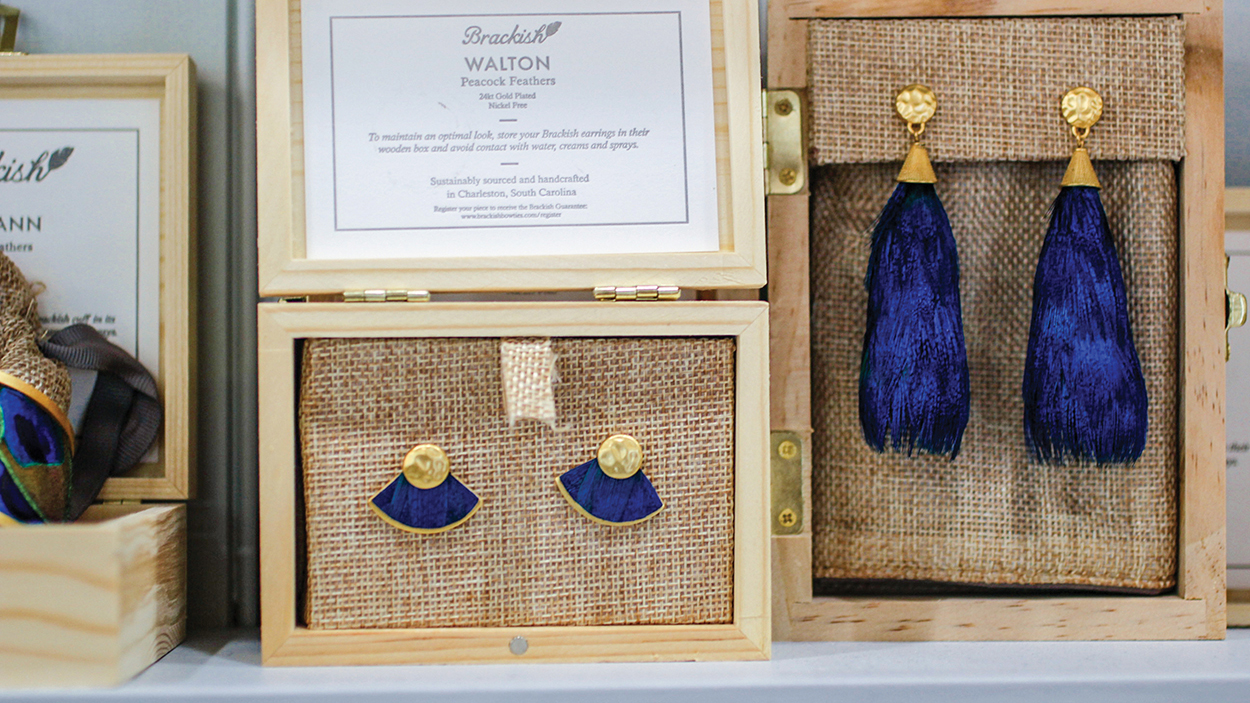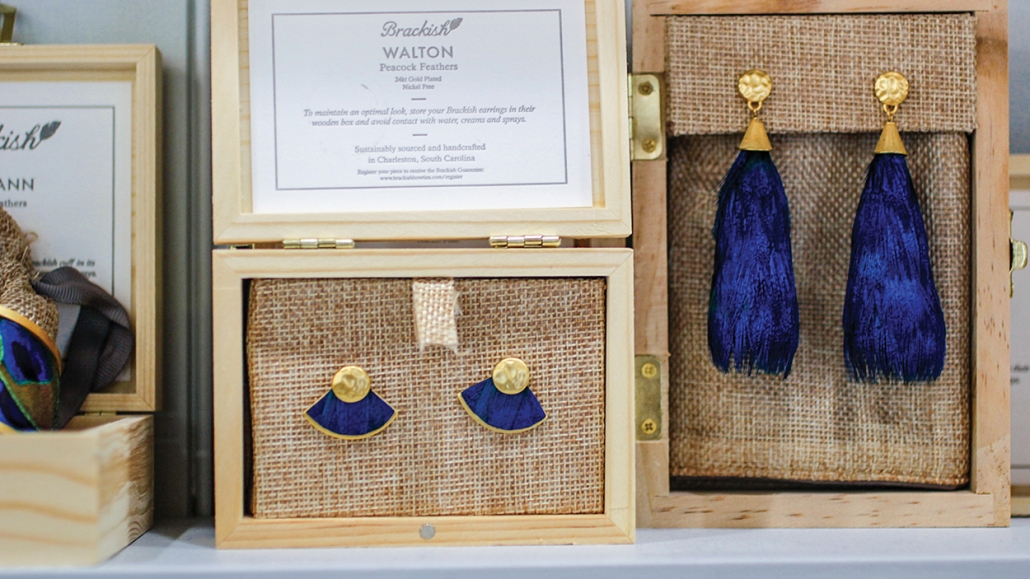 When you think of T J Bailey's located at 343C Main Street in Highlands and at 95 NC-107 in Cashiers, you probably think of a finely-curated collection of exceptional men's clothing.  It is that, but did you know that the Cashiers location has women's clothing and jewelry as well?  Don't miss their colorful collection of items from Brackish, handcrafted in Charleston, South Carolina.  These one-of-a-kind, colorful pieces include earrings and cuffs and are fashioned from repurposed feathers of peacocks, guineas and pheasants.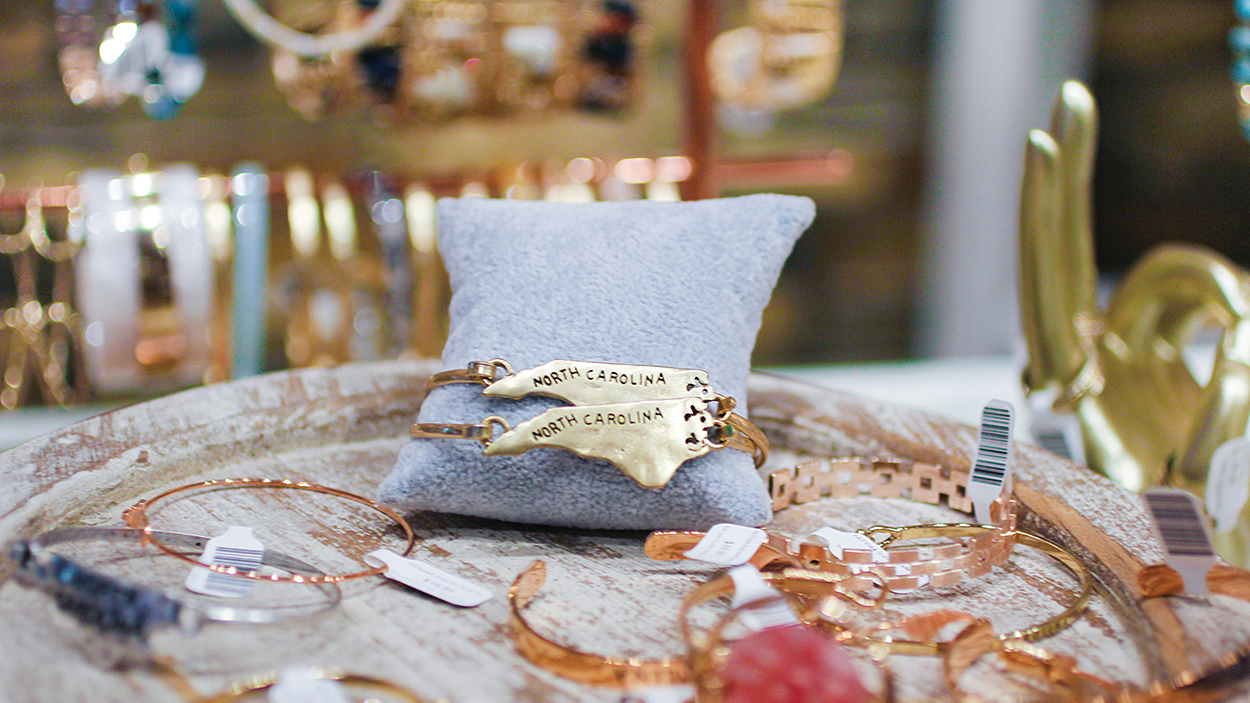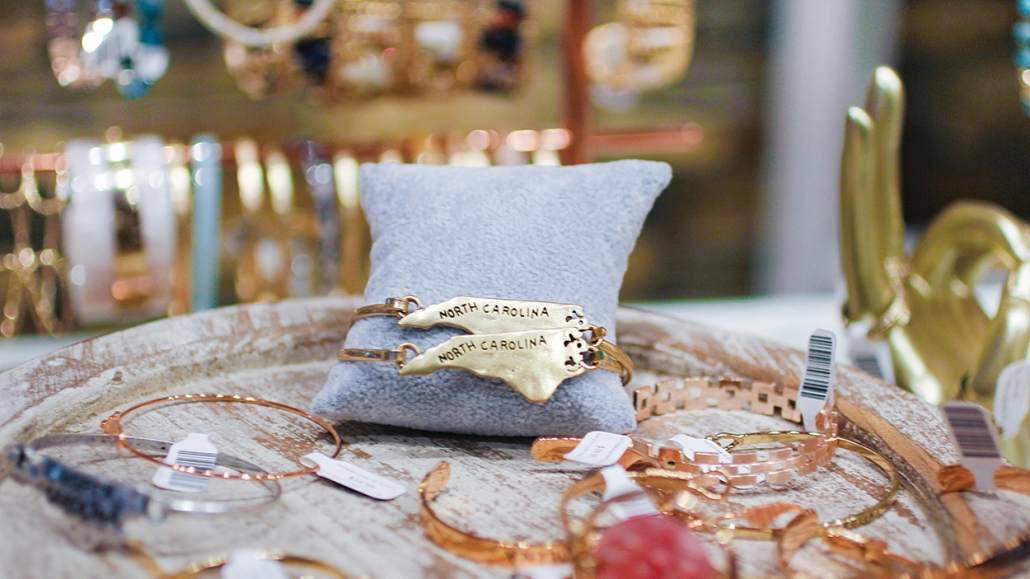 Town and Country General Store at 14 Raggedy Lane in Cashiers really does feature a bit of everything you might be looking for, including jewelry. They feature items for women, children, teens and men,  so the whole family can find something here. Their Mud Pie collection for women and children features initial bar necklaces, bangles, earrings and hair clips.  They also carry Amanda Blu, an on trend jewelry line that features timeless pieces for everyday wearability.  For fun and conversation don't miss their selection of spinner rings.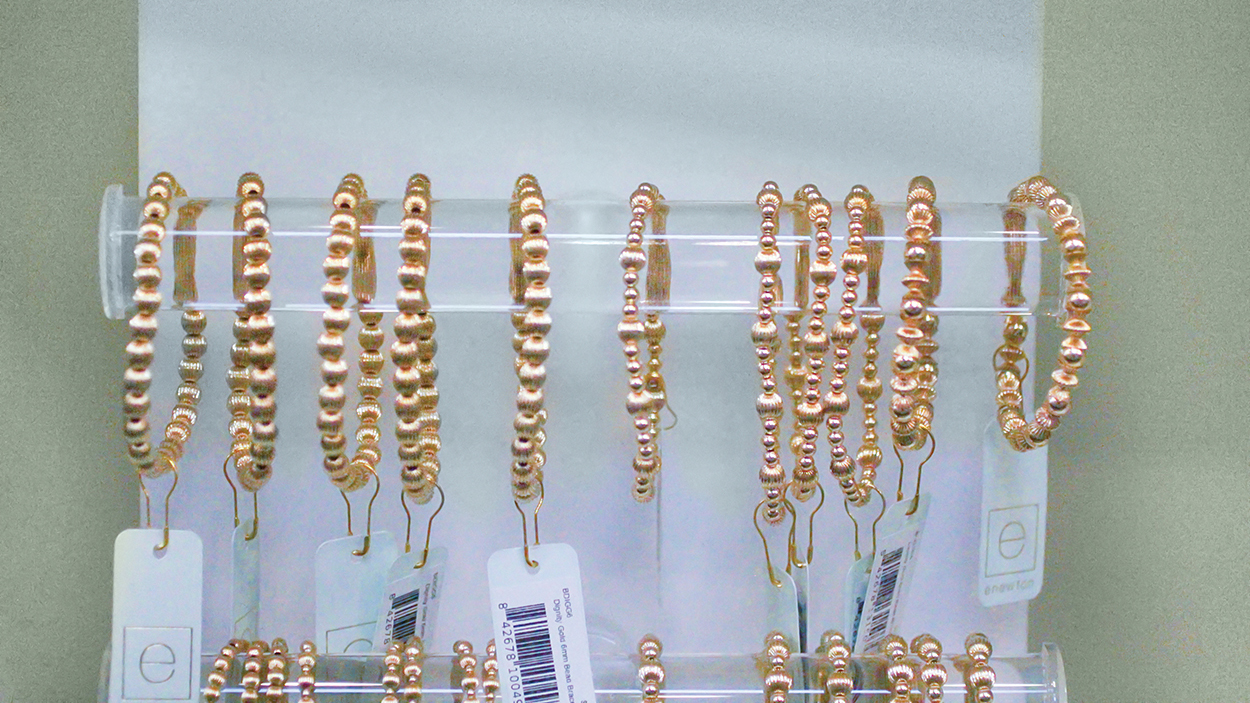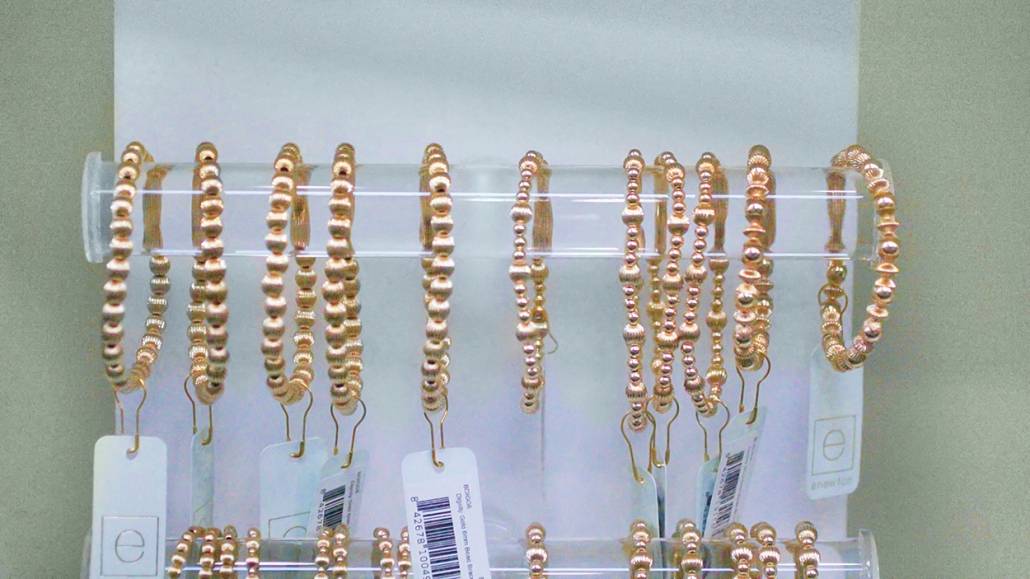 Wit's End at 382 Main Street offers something for everyone.  Those looking for classic pieces will love the Gay Boyer line of earrings and necklaces, handcrafted in New York. Looking for something more colorful and casual?  Consider a necklace or earrings from their KEP collection.  They are especially proud of their extensive collection of enewton jewelry, crafted from gold filled and semi-precious gemstones.  Designed to be worn every day, you can sweat, swim and shower in it worry free!   Start with a bracelet and add to your collection. It is beautiful jewelry made to last!
by Mary Jane McCall
---
---