TJ Bailey's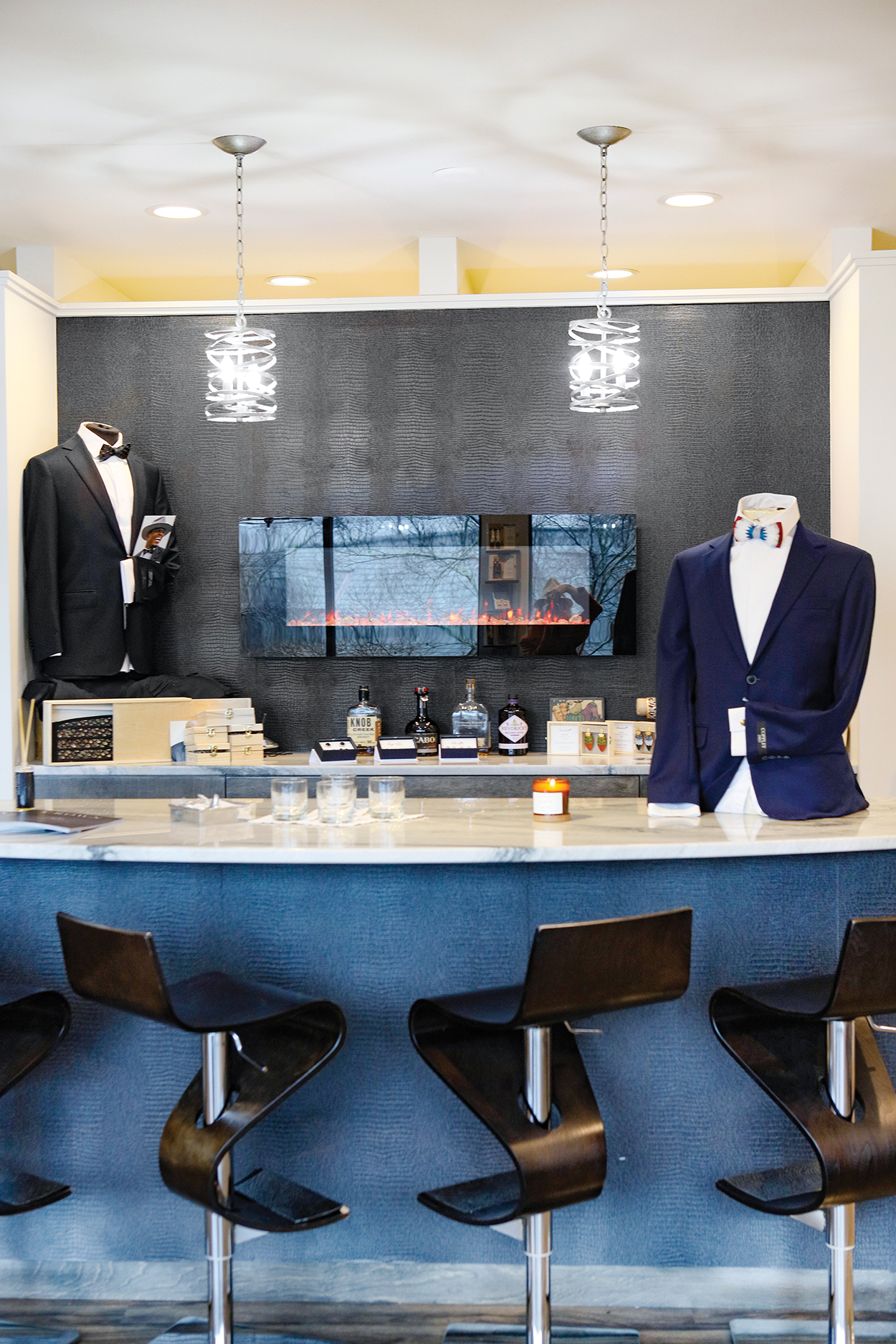 Written By: Luke Osteen | Issue: 2021/03 – March | Photograph By: Marjorie Christiansen Photography
Ever the trendsetter, TJ Bailey's elevates the concept of customer service even further with the opening of The Custom Bar, its black tie and formalwear gallery above Wild Thyme Gourmet in Town Square.
---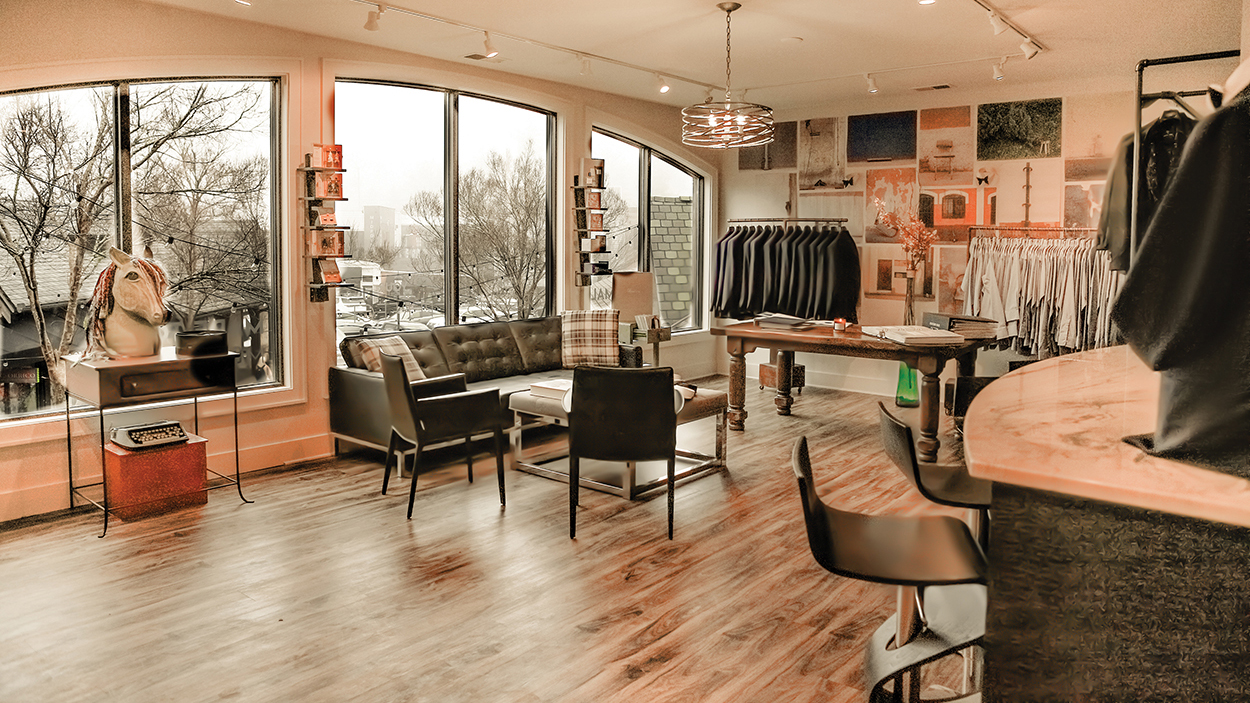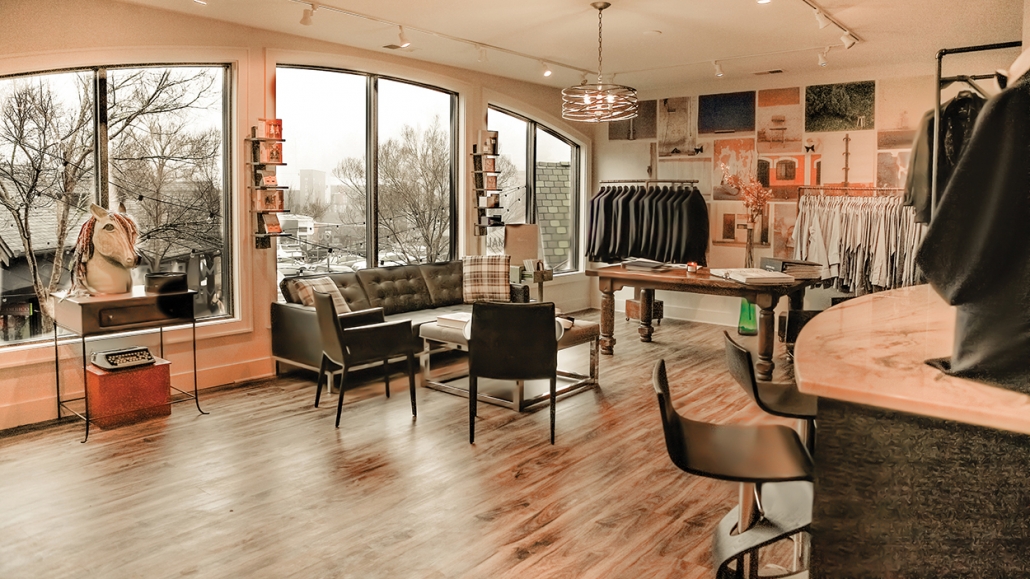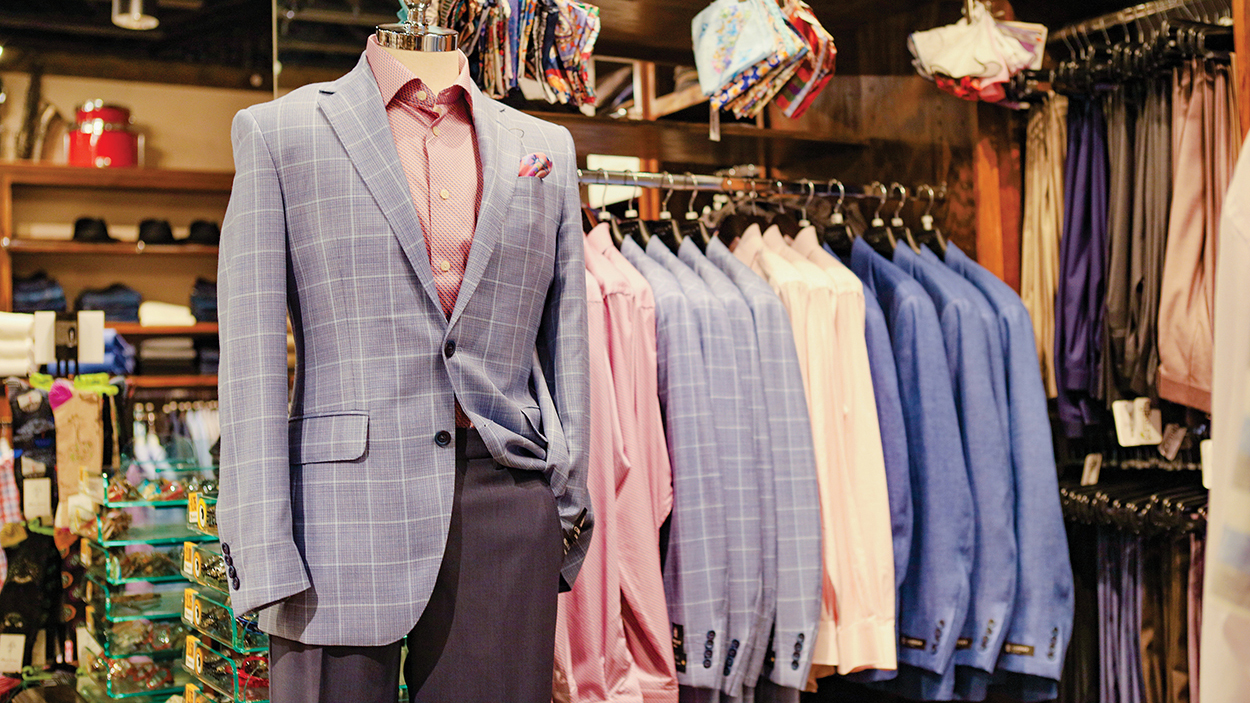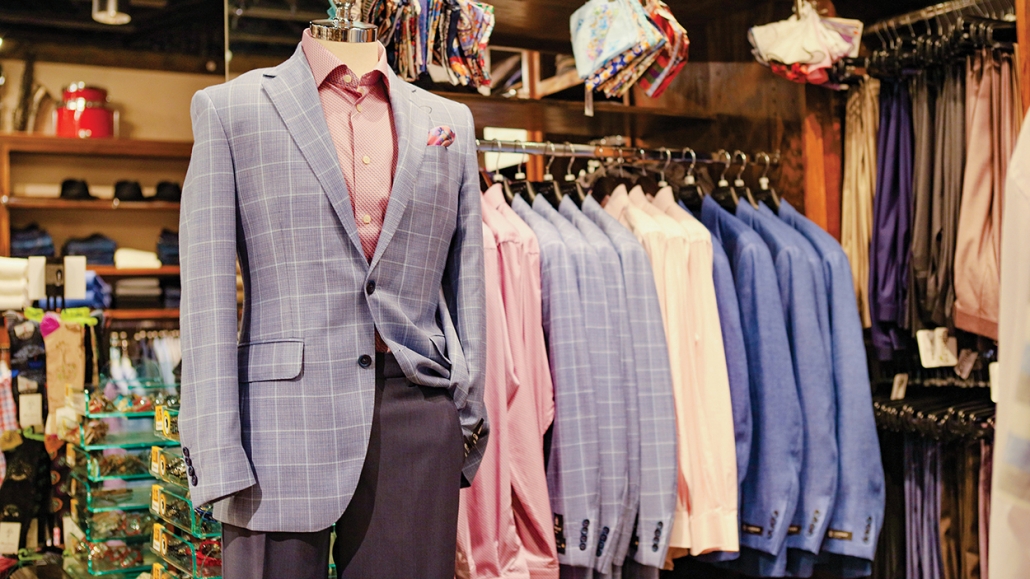 Since 1985, TJ Bailey's has offered men (and now women at their Cashiers location) the opportunity to choose timely designer fashions to meet the demands of an elegant lifestyle.
It presents its clients with deeply personal service and the confidence that comes from mastering the trends that drive modern fashion.
That brio, which has won devoted customers from across the country, has led TJ Bailey's to expand its services once more, beyond its Highlands flagship store and Cashiers branch. 
Located in the space above Wild Thyme Gourmet in Highlands' Town Square, The Custom Bar is a beacon for faithful clients of TJ Bailey's and dedicated shoppers seeking all things formal and black-tie. 
"We can create your look from head to toe at all price ranges," says Store Manager Tanya Kuzmina. "Within The Custom Bar is our exclusive Groom's Room, where grooms can choose from all of our suit and tux lines as well as peruse our shirts and accessories to find something truly special."
Of course, this shopping experience is predicated upon the exquisite customer service TJ Bailey's is known for, and the visit is enhanced by The Custom Bar's speakeasy-style bar and lounge area, which elevates the entire process into another realm.
"We want to make this as enjoyable and stress-free as possible," says Tanya. "Our associates will ensure that the formal wear fits perfectly, and the grooms can send us their groomsmen's measurements to guarantee that everyone will look perfect on that special day."
For more information about TJ Bailey's and The Custom Bar, stop by at Town Square in Highlands or 95 Highway 107 in Cashiers, or visit tjbaileys.com.
---
---