The Bird Barn | Cashiers NC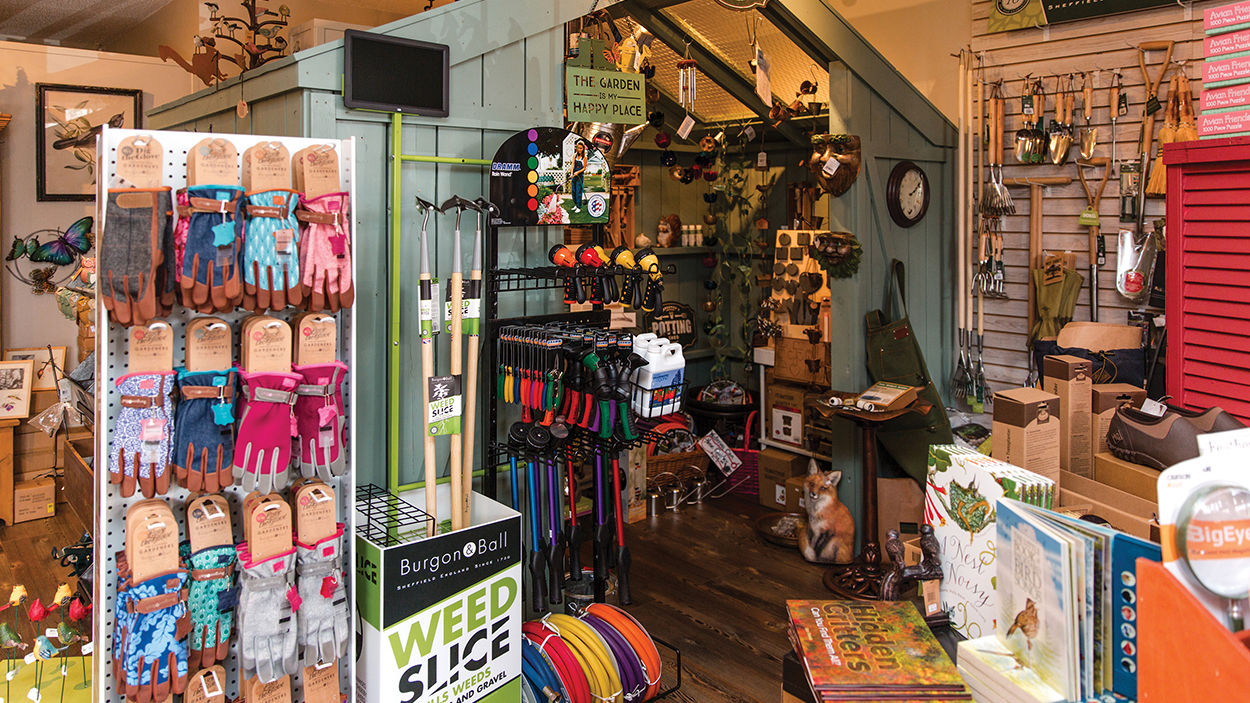 Written By: Mary Jane McCall | Issue: April - 2022
Well, it turns out the old adage is true: "Birds of a feather flock together." Bird lovers of all shades are flocking to The Bird Barn.
---
Calling all bird lovers, and that means all of us, because who doesn't love birds? 
Treat yourself to a visit to Bird Barn and Garden next to Zoller Hardware at the Cashiers Commons in Cashiers for everything bird-related. You can shop here, chat here, exchange bird sighting stories here, and revel in everything bird related.
It's all about our feathered friends here, and the people who love them. There are feeders and birdhouses of every type and description for all your feathered friends, many of which are handcrafted by local artisans. You'll even find a vast array guaranteed to outsmart those wily, pesky squirrels as well. It's your one stop shop for bird seed.  They offer many mixes, including a special finch mix and a shell free mix, but their all-time bestseller is the ever popular Bird Barn Blend, a Highlands-Cashiers staple for over 40 years.
These folks know birds and they can help you with any questions you might have, including how to make your garden more attractive to birds.  
And speaking of gardens, they offer a wonderful assortment of garden goods for all your gardening needs, including gardening books, ornamental items, gardening tools, seeds,  decorative pots, lawn ornaments and signs.
Whether you're a casual browser or someone looking to elevate your yard to an Audubon Society-worthy bird sanctuary, this should be your first stop. The folks are friendly, their knowledge is vast, and the inventory unsurpassed.
---
---