Luxury Clothing | McCulleys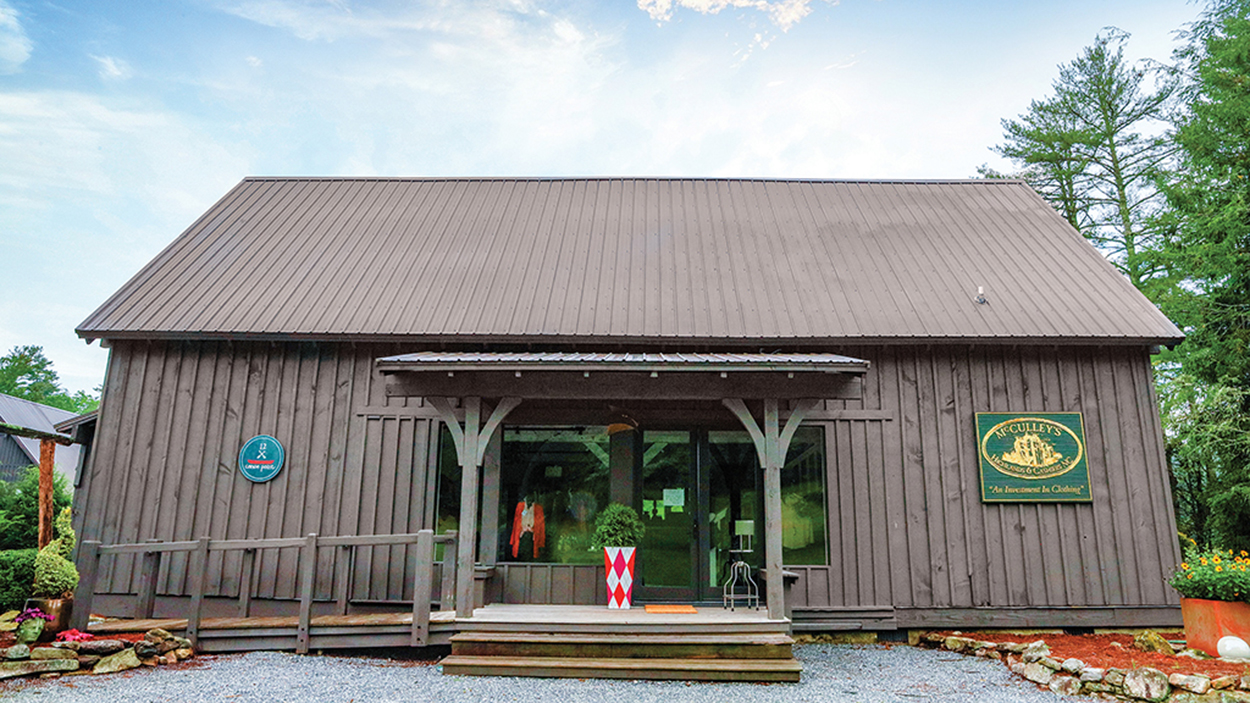 Issue: 2021/09 – September
McCulley's, which has earned a national reputation for offering the largest selection of Scottish cashmere, extends its brand to a new store at 12 Canoe Point in Cashiers.
---
The iconic, popular McCulley's has a new location in Cashiers – just in time for the dip in temperatures. The men's and women's fashion boutique touts "… the largest selection of the finest Scottish cashmere in the world." 
Said owner Mary Alice Bynum, who started McCulley's "from scratch" in the early 1980s, with locations in Highlands, Aspen, Colorado – and then Cashiers – recently moved to a new expanded spot at 12 Canoe Point in Cashiers. 
Cashmere shawls, sweatshirts, ponchos, sweaters, cardigans, and more are on display in everything from soft, subtle hues to more statement colors. Women can shop at McCulley's secure in the knowledge that the cashmere is sourced in Scotland. Their factory upholds the pride of Scotland since 1874 – through luxury, handcrafted knitwear. In fact, the Scottish cashmere sweaters were invented in Scotland for golf because of water-repellency of their cashmere.  
But besides a wide variety of 100-percent cashmere fashions for men and women (look for their new men's department coming soon), McCulley's features everything one might need to outfit a wardrobe, from clothing to handbags to shoes and accessories. 
"Lynda and Sherryl are experts in curating outfits for customers," said Bynum, "and we have so much for customers to choose from – Sabina Savage scarves from London,  Raffaello Rossi pants from Germany, Hinson Wu blouses, Brochu Walker Sportswear,  J Slides Shoes, and even clothing I designed." 
---
---