Bungalow Boutique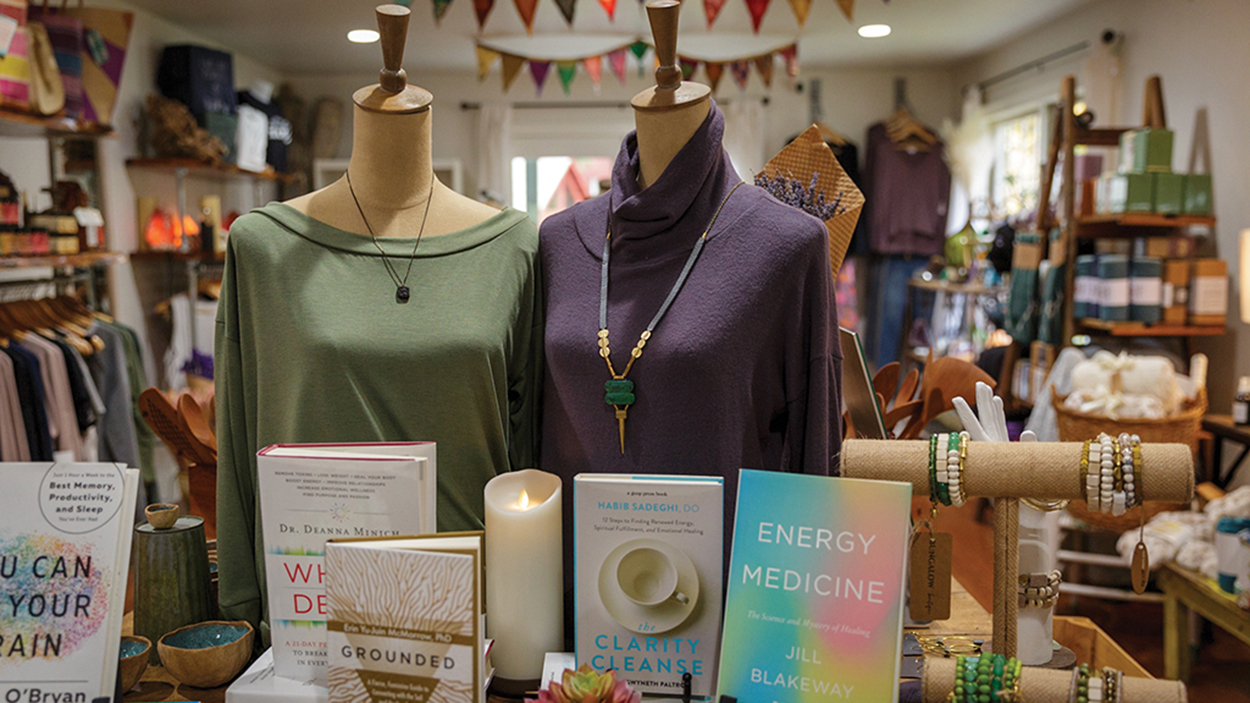 Issue: November - 2022
The Bungalow Boutique's stock in trade is an abiding sense of tranquility.
---
The Bungalow Boutique at 21A Lance Road in Chestnut Square in Cashiers is a unique boutique that offers a carefully curated collection of items for your mind, body, home, and spirit.
Owner Mary Abranyi has long been a Realtor with Berkshire Hathaway Home Services as well as a Yoga Instructor and owner of Cashiers Valley Fusion Yoga and Wellness.  With the Bungalow Boutique, she found the perfect way to meld her two professional worlds into one serene space offering her customers the chance to enrich their well-being and find unique items for their homes. 
The soft aroma of essential oils greets you as you step into this peaceful oasis.  From beauty products; books; yoga, workout, and leisure clothes; jewelry; candles; essential oils; healthy snacks; and spa items, to unique pieces for your home, each product is carefully considered and chosen by Mary from companies that make a difference in the world.
Buying made in America where possible, rest assured that if not made in America her product lines are from ethical and environmentally conscious companies that give back by donating a portion of their proceeds to feed families, promote education, plant trees; or, like the American Company, Conscious Coconut, use eco-friendly packaging and manufacturing using handicapped employees.
Stop by today for a one-of-a-kind shopping experience. It's good for you and the world. While there check out the classes and wellness services offered by Cashiers Valley Fusion.
---
---