Acorns Summer Trunk Shows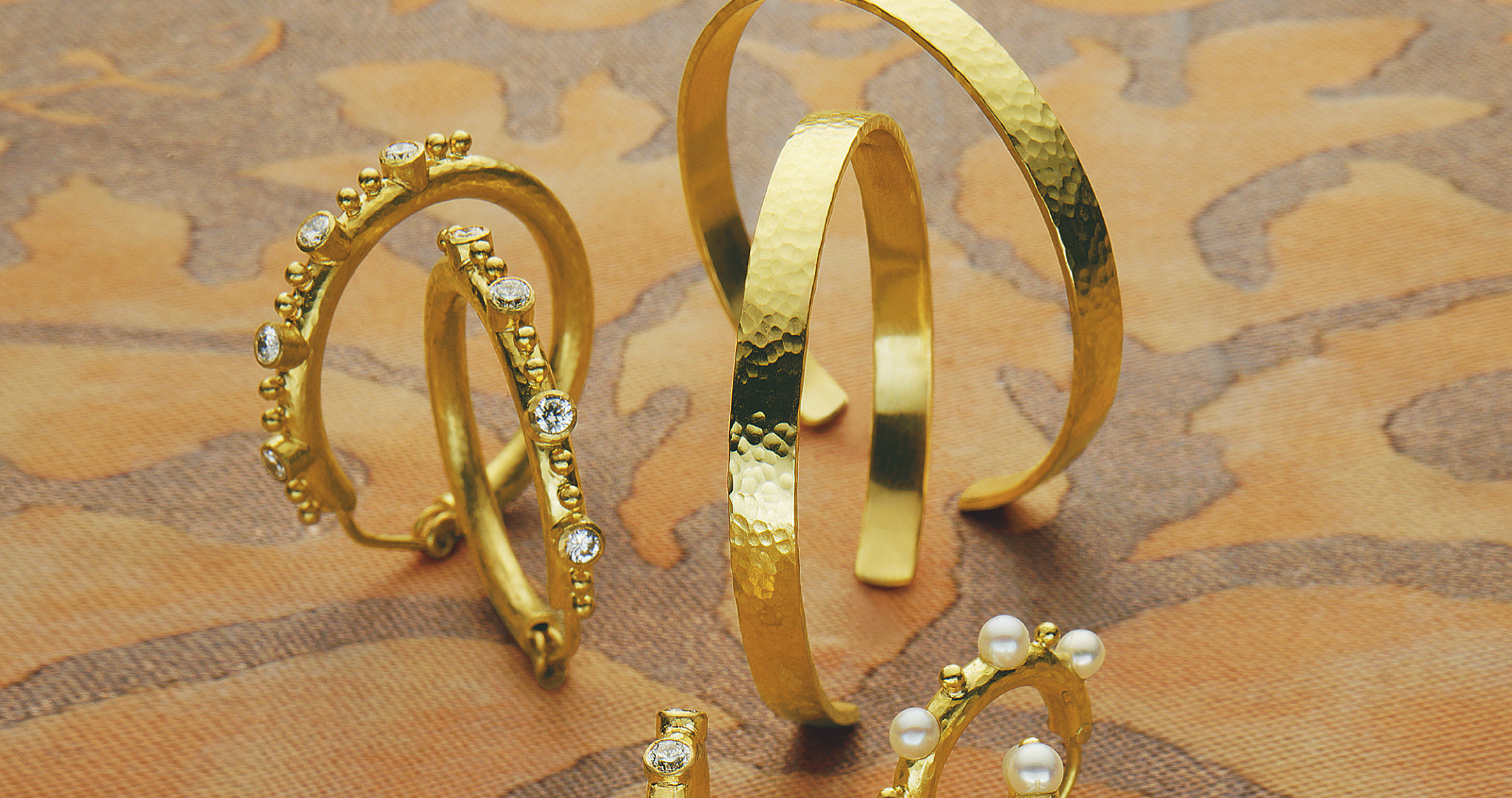 Written By: Deena Bouknight | Issue: 2021/08 – August
Acorns, located at 212 South 4th Street in Highlands, will stage a quartet of irresistible trunk shows throughout the month. For more information, call (828) 787-1877.
---
Summer trunk shows present more intimately distinct aspects of an artist, craftsperson, or retailer's wares – items often not readily available in retail shops.
"Trunk shows are the perfect way to showcase more of the specific line or artist than we have room to display in the store," said Holly M. Laughridge, director of retail and purchasing, Acorns. "For example, when Elizabeth Locke comes twice a year, she presents her entire current collection so enthusiasts can see all she has to offer. Trunk shows are also a great time for us to see new things and get direct feedback on customers' thoughts so that we may adapt our buying and inventory to the customers' wants. Trunk Shows are a win-win-win situation between the store, the artist, and the customer!"
On Saturday, August 7, the public is invited to survey the paintings of Carolyn Goldsmith. Ms. Goldsmith is a renowned Birmingham, Alabama, artist known for her figurative and abstract paintings. Her vibrant and dynamic work is primarily in mixed media on canvas. The freedom and balance are greatly influenced by the artists of the Abstract Expressionist movement.
The Elizabeth Locke Jewelry Collection will be showcased August 13-15.
Ms. Locke travels the world in pursuit of the uncommon elements to make up her designs. All pieces are individually designed by her and completely handmade in 19K-gold using coins from Greece, Rome, and forgotten empires, as well as luminous pearls from the South Seas.
The timelessness of her designs provide a counterpoint to the ephemeral creations of Michael Hoffman, on display from August 20-22. 
Using lace and quality porcelain clay, Hoffman studios craft pieces with a defined elegance of thinness and lightness, with a profound structural integrity. The glazes, made in house, dress each piece in a cornucopia of colors. Each piece is crafted to become a distinctive object without equal. His studio is based in Asheville.
If your imagination is captured by Hoffman's delicate designs, be sure to visit Acorns from August 27 through 29, when it'll be displaying Simon Pearce's handcrafted trees.
Pearce believes that simplicity, quality, and artisanship are the fundamentals of a better way of life. Each piece of his lead-free glassware carries a story that lends meaning, authenticity and grace to every use. From sapling-sized to stunningly stately; brilliantly clear or dusted with snow; wrapped, dappled or silvered: Simon Pearce signature glass trees come in many forms, and are a joy to collect, give and display – all year round.
---
---