Why Brook Trout?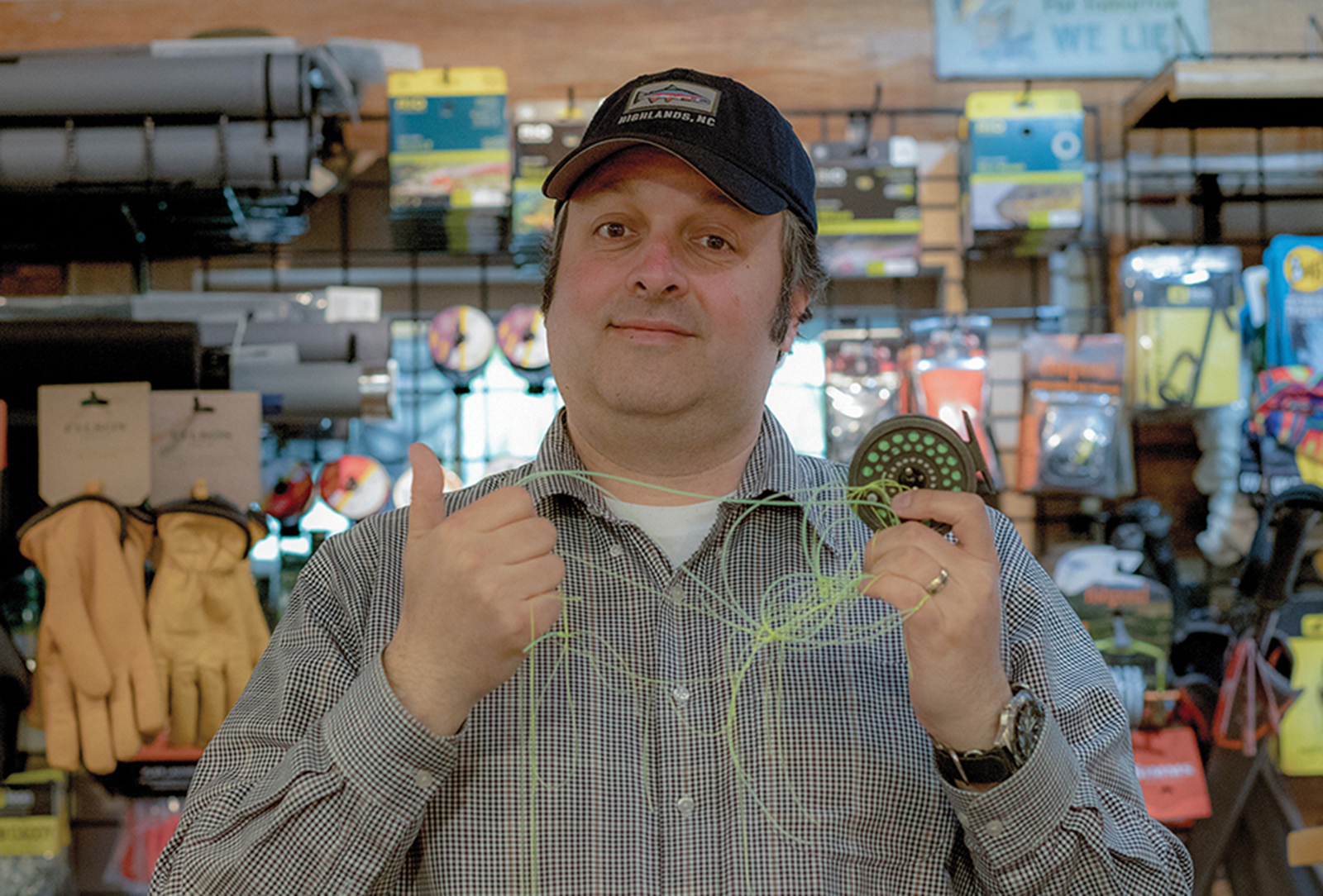 Written By: Chris Wilkes - The Highland Hiker | Issue: 2019/05 - May
Here in Western North Carolina, you can angle for plenty of Rainbow and Brown Trout, but only the wild Brook Trout are truly natives in these streams.
Fishing for them can be a blast, but it's not for everyone. People who want to catch lots of fish in a day will find themselves in waters that are not conducive to finding Brook Trout. People that want to catch trophy-sized fish will be disappointed in the size of Brook Trout in our streams, and people who want to fish close to where they are staying will find themselves locked out of a Brookie catch.
So, if you're consigning yourself to fishing for small, hard-to-catch fish in the middle of nowhere it does beg the question, why fish for these native Appalachian Brook Trout?
Brook Trout are not commonly found in your typical Delayed Harvest waters. Brook Trout require cold water with high dissolved oxygen content. This translates to small, fast moving streams. This is also why Brook Trout have such vibrant colors in their markings. They indicate a healthy ecosystem wherever they are found and, because their habitat has to be just right, they tend to be found in streams that are far from places that can be polluted easily with high human traffic as well as places that do not receive much fishing pressure. The fact that they are native, that is to say not raised in hatcheries and deposited into streams by the state, adds to their elusiveness. Because they have only known their stretch of water for their entire existence, they are more adapt at sensing things that are foreign to that environment.
So, to sum up, the answer to "Why fish for Brook Trout?" is this: Fishing for Brook Trout will put you in a lot of beautiful untouched places that you have to put a bit of effort getting into. That is going to weed out a lot of first-timers and crowds giving you a lot of water to yourself. They are beautiful fish that can make a great picture even with the smallest catch, and the difficulty in making just the right presentation and cast presents a challenge to even the most seasoned angler. Nothing like landing a Brookie. Good luck out there!
---
---