Visit Dry Falls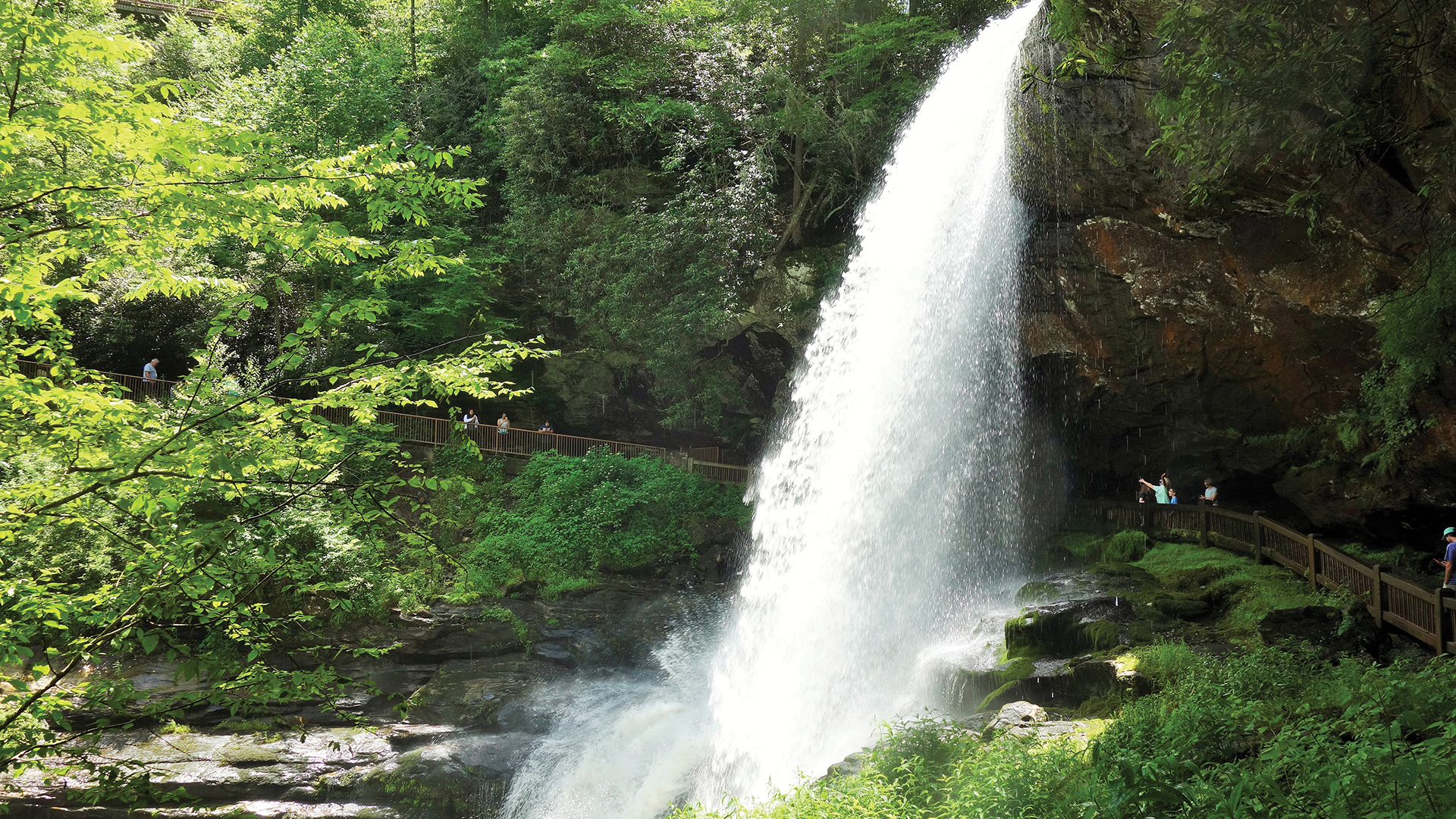 Written By: William McReynolds - Highlands Plateau Audubon Society | Issue: 2020/09 – September | Photograph By: William McReynolds
About three miles northwest of Highlands on US 64/NC 28 along the Cullasaja River is Dry Falls. 
The trip from Highlands follows a National Scenic Byway which is part of a nine-mile declension of the river, forming a series of falls and cascades that culminate in Dry Falls before flowing into the Tennessee River near Franklin. There are pull-offs along the way with views of the torrent after a heavy rain. 
From Highlands, Bridal Veil Falls appears on the right. This charming fall is highly photogenic. Park and walk under the misty spray.
Dry Falls is just down the road on the left. There are 25 parking spaces and pit toilets. The stairs down to the river can be slippery. There is a lovely wheelchair accessible viewing area. 
As you descend the staircase to the falls, you feel the temperature drop and the air become moist and close. The sound and glimpses of the falls on the right build expectation.  
Then you realize that you have arrived at the full water drop and you can walk behind it, feel it, be surrounded by it. Under the falls is wet and cool and glorious. You are more than refreshed. Find your own word. 
Go early or late. Mid-day is the busy time. Avoid that. Check with the US Forest Service online for area status and closings. And don't forget winter viewing. Dry Falls is a cool majestic retreat on a summer day. Can you imagine Dry Falls in the winter with a frozen fall over ice formations and icicles?  
Looking for something to do that is outdoors, allows social distancing and stirs the human heart? Dry Falls. 
---
---