Toad Abodes and Frog Bogs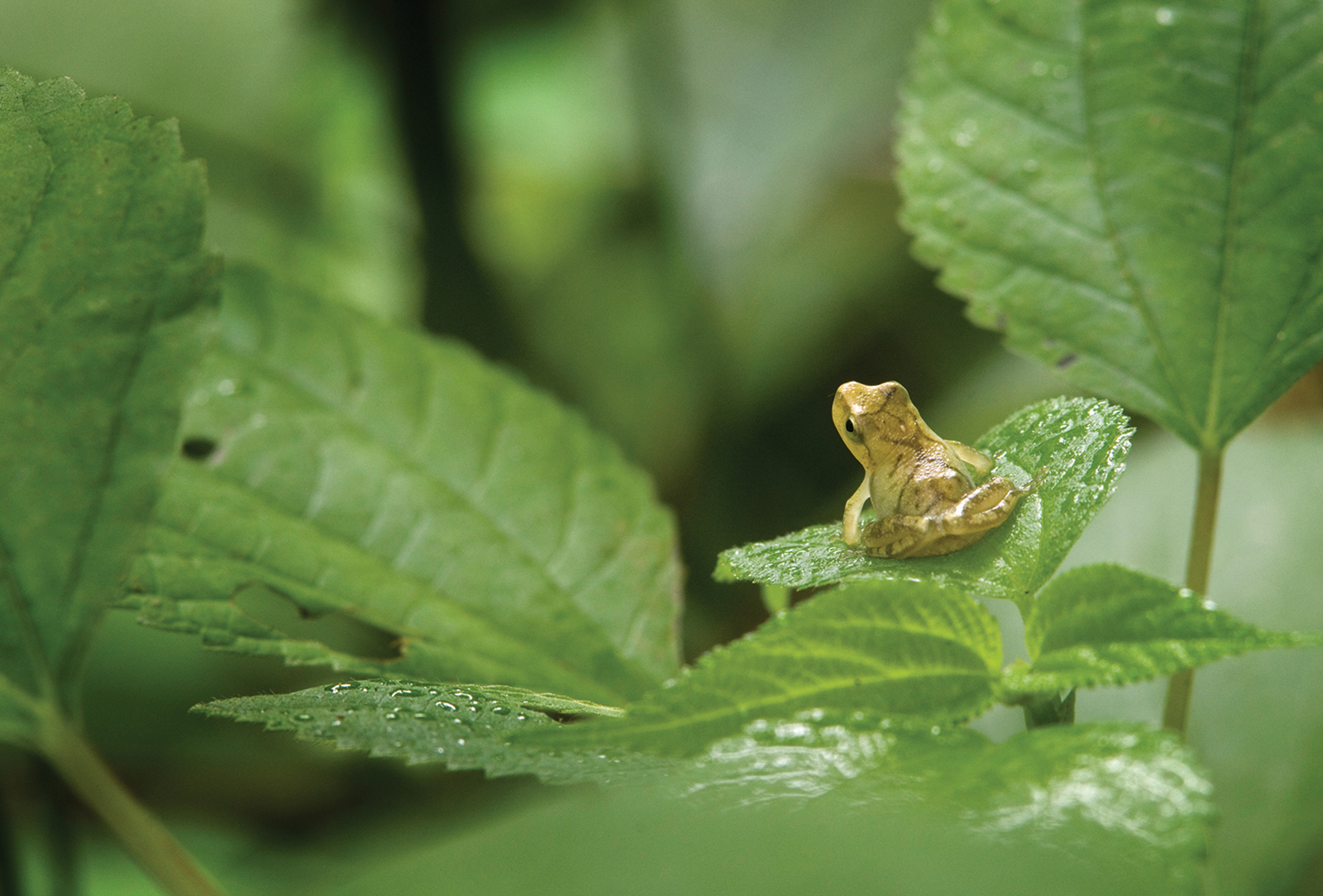 Written By: Donna Rhodes | Issue: 2017/09 - September | Photograph By: Clay Bolt
That smorgasbord of seeds, berries, nuts and fruit bushes and trees you planted in your backyard attract a variety of critters for your enjoyment.
But a few other species need a little more enticement, especially if much of their habitat were rearranged for the sake of peonies and petunias. These guests are often overlooked, but they are an integral part of your environment. Cue a fanfare for the reptiles and amphibians, for they keep the insect and vermin populations in check. That means you spend less time and money on pesticides and traps, and the environment remains chemical-free. Win-win-win. North Carolina Wildlife offers some suggestions for increasing the biodiversity of your land.
To attract toads, turn a cracked ceramic pot upside down under a shade tree near or in a damp area. If the crack isn't toad-size, prop it up with a rock or stick. Toads dig a dirt floor, so no need to consult a toad decor expert. You are toadally done. For more info, visit nwf.org/doteontoads.
There is something magical about an evening chorus of tree frogs. To attract them, drive a five-foot PVC pipe into the ground so that half of it remains above ground. Make sure it is a foot away from a good-sized tree.
If pounding pipe isn't your thing, cap the end of a two- or three-foot long PVC pipe and drill a hole just above the cap. This allows moisture to build without filling up the pipe. Tie it to a tree trunk with rope or cord, pipe standing upright, cap end down.
Visit NCWildlife.org to find out how to create additional ecosystems. Build that water feature you've been dreaming of. It's easier than you think and the frogs will return the favor by eating thousands of pesky biting insects.
If you are interested in North Carolina Partners in Amphibian and Reptile Conservation, please join. Membership is free. Contact NCPARC coordinator Jeff Hall at [email protected], by calling (252) 917-1683 or by visiting ncparc.org.
---
---