Think Rink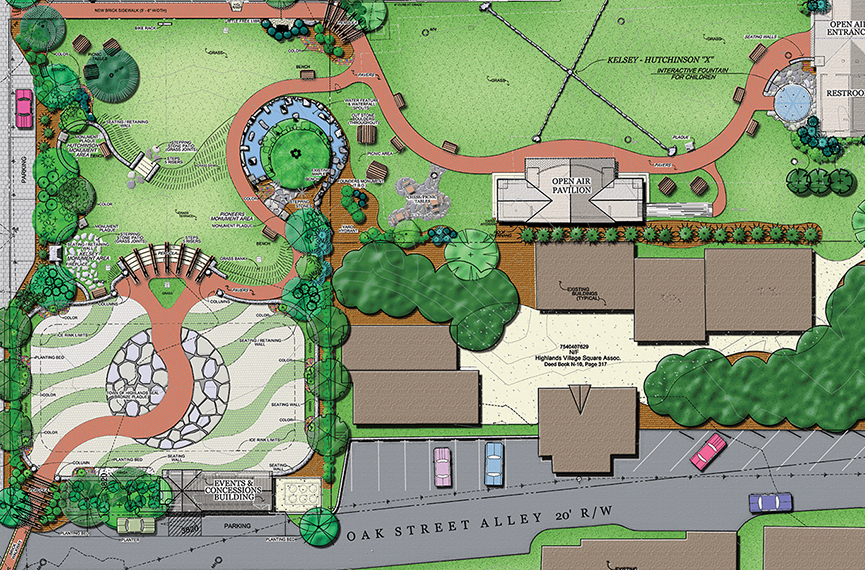 Written By: Alex Foltz | Issue: 2016/01 - Winter
With winter's icy breath enveloping the mountains, the desire for typical outdoor activities wanes in many.
However, those daring enough to brave the cold on the plateau and venture outside will soon have another opportunity for outdoor winter recreation. This year, Highlands is fortunate enough to open an ice skating rink to help quell the cabin fever that often accompanies the blustery days of winter.
The ice skating rink will be located on the corner of the Oak Street and Pine Alley, as an addition to Founders Park. Now nearing completion, this park has transformed over the years from an empty lot into a beautiful, charming park, which has already been enjoyed by many and will be for years to come. During the summer months, Founders Park is the venue for craft fairs, farmers markets, free concerts, and an annual auto show, all drawing large crowds of locals and tourists alike. With the new addition of the ice skating rink, this trend can continue late into the winter months.
With a surface area of 3,735 square feet the ice skating rink can accommodate up to 65 skaters at once. For those who desire to venture on the ice the entry fee is $5, with skates included, or guests who already own their own are welcome to don them on the ice. The hours are 1:00 to 8:00 P.M. on Thursday, 1:00 to 10:00 P.M. Friday and Saturday, and 1:00 to 5:00 P.M. on Sunday. Hot drinks are available at the concession stand to keep skaters and spectators warm while they enjoy the ice, and there will also be skate sharpening services available to tune up any skates that are in need of some maintenance. At the moment, the closing date for this new Highlands attraction is still under consideration with this being the first season, and it is highly dependent on the weather. Currently the general consensus it that the closing will be some time near the end of February. So there's no time to waste! Grab your skates, along with your friends and family, and get out on the ice for some wintertime fun.
---
---