The Slate-Colored Dark-eyed Junco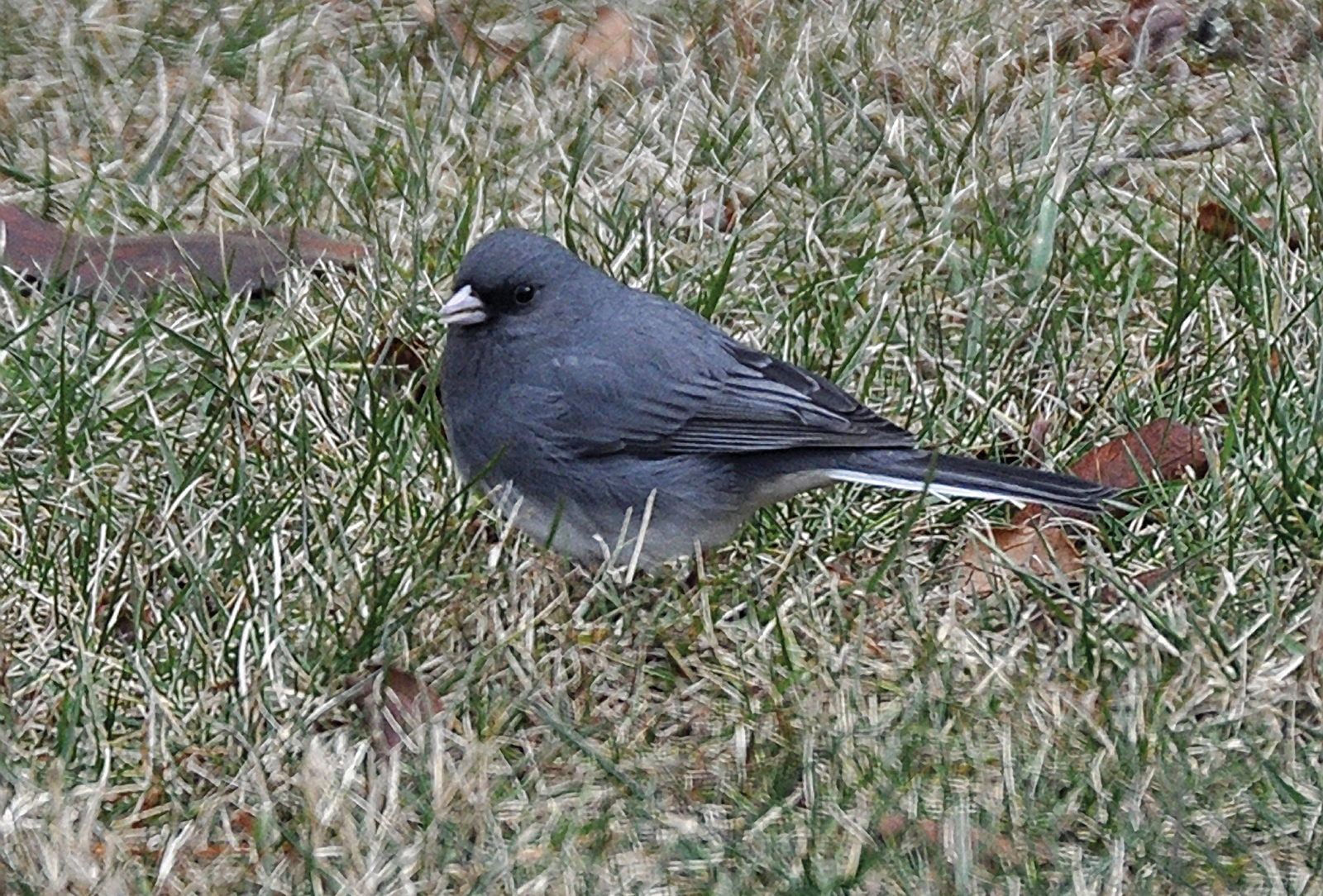 Written By: William McReynolds - Highlands Plateau Audubon Society | Issue: 2017/04 - April | Photograph By: William McReynolds
The Dark-eyed Junco (Junco hyemalis) is a ground-dwelling sparrow often seen hopping around on the forest floor, flying low between shrubs and Rhododendron bushes and even skittering around our feet.
It is recognizable by its dark gray back, white belly, and two long outer tail feathers that flash bright white in flight. Juncos emit a sharp "chip…chip…chip" which seems to come out of nowhere and everywhere at the same time. They feed and breed in coniferous and mixed forests, can be seen foraging in the fallen leaves, and are opportunistic visitors to our bird feeders, both seed and suet types.
This bird is seen year-round on the Highlands Plateau. Some stay with us all year and others migrate to Canada for the summer and return to the lower 48 in the winter. There are six subspecies of Junco, the most common being the Slate-colored Dark-eyed Junco in our area and in the Eastern United States (pictured above) and the Oregon Junco in the Western states. Our most populous winter bird, last December 565 Dark-eyed Junco (over 25 percent of the total) were seen in the Highlands area during Audubon's Christmas Bird Count.
They nest on or just a few feet above the ground. The female incubates the clutch of three to five eggs, which hatch in 11 to 13 days. Both female and male feed the hatchlings that fledge nine to 13 days after hatching. Their diet consists of seeds and insects as well as spring and summer caterpillars and spiders.
The mission of the Highlands Plateau Audubon Society is to provide opportunities to enjoy and learn about birds and other wildlife and to promote conservation and restoration of the habitats that support them. HPAS is a 501 (c) (3) organization and a Chapter of the National Audubon Society. Visit highlandsaudubonsociety.org for information on membership and all activities.
---
---