The Risqué Month of May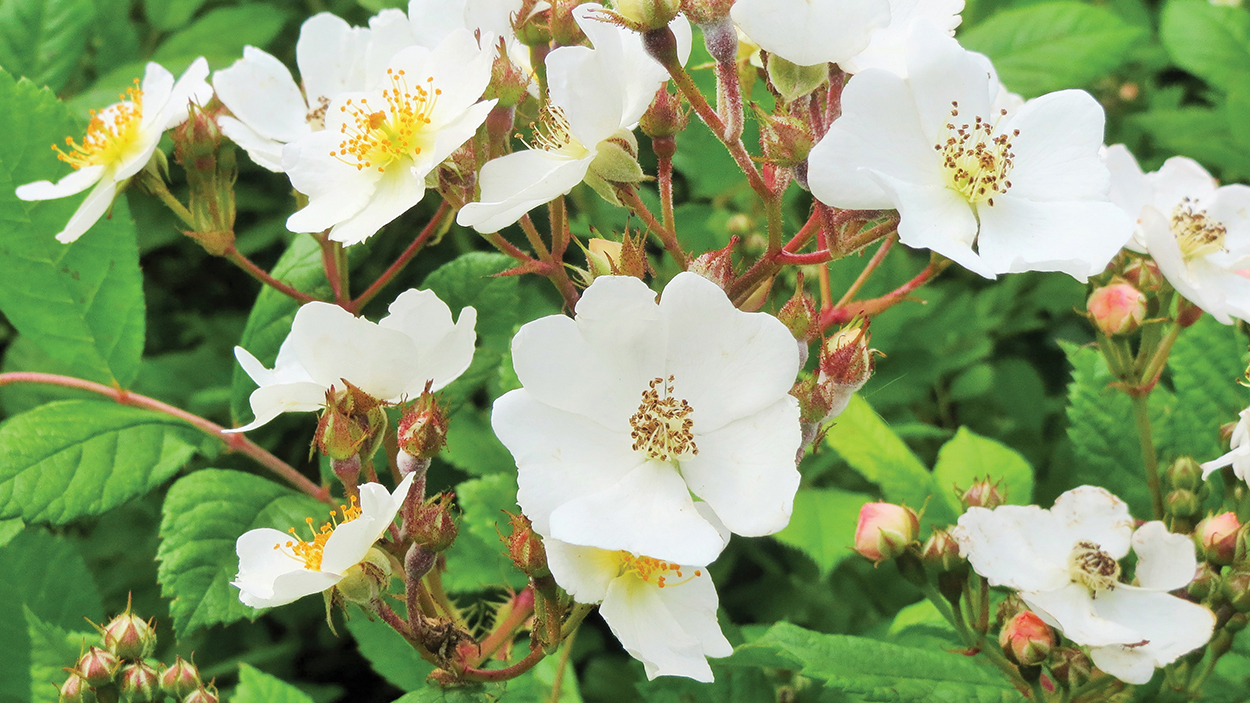 Written By: William McReynolds - Highlands Plateau Audubon Society | Issue: 2021/05 – May | Photograph By: William McReynolds
Sure, the month of May is Merry, but there's also a bit of Friskiness built in.
---
As months go, May is a little risqué. 
Its name comes from the Latin Maius after a Greek god who was romanticized to be the goddess of fertility. 
On May 1, May Day, one of the merriest days of the year, we classically begin the festivities of the month with a fine picnic.  
Add, perhaps, a Maypole with colorful streamers and braids. One can just hear Queen Guinevere (Vanesa Redgrave or Julie Andrews) singing:
Tra la! It's May!
The lusty month of May!
That darling month when ev'ryone throws
Self-control away.
It's time to do
A wretched thing or two,
And try to make each precious day
One you'll always rue!
It's May! It's May!
The month of "yes you may,"
The time for ev'ry frivolous whim,
Proper or "im."
It's wild! It's gay!
A blot in ev'ry way.
The birds and bees with all of their vast
Amorous past
Gaze at the human race aghast,
The lusty month of May.
So, you see why I say risqué. In May a great deal of pollination and procreation takes place. Don't tell the kids.
May brings other gifts. Three meteor showers are visible in May: the Eta Aquariids, Arietids and Virginids. Dust off that telescope the kids gave you for Christmas.
The Mayflower (Epigaea repens) is a harbinger of spring and also symbolizes the hope and courage of Pilgrim Americans whose crossing vessel was called the "Mayflower." 
May contains many commemorative dates. Month-long observances include: Cystic Fibrosis Awareness, Better Hearing and Speech, Asian Pacific-American Heritage, National Bicycle Month, National Golf Month, and National Burger Month. Works for me! 
In the U.K., May is the National Pet Month and National Smile Month.
May hosts many religious commemorations including the Feast of the Ascension, Bright Wednesday through Saturday and Thomas Sunday.
Someone has designated the first Saturday in May the World Naked Gardening Day. Risqué again. 
Fittingly, the first Sunday is World Laughter Day. I'm not making this up. The first full week of May is National Teacher Appreciation Week. The second weekend is World Migratory Bird Day. And don't forget: the second Sunday is Mother's Day in scores of countries including the U.S. 
And to our Latin American friends and compatriots who celebrate Cinco de Mayo we say: Felicidades! 
If none of the above moves you to reverent observance, there's still hope. The third Friday in May is National Pizza Party Day and May 26th is our own National Paper Airplane Day. Show the grandkids how to make and fly a paper airplane.
Have a merry May. Dare I say it, may the birds and bees be aghast. 
---
---