The Plucky Perching Birds of March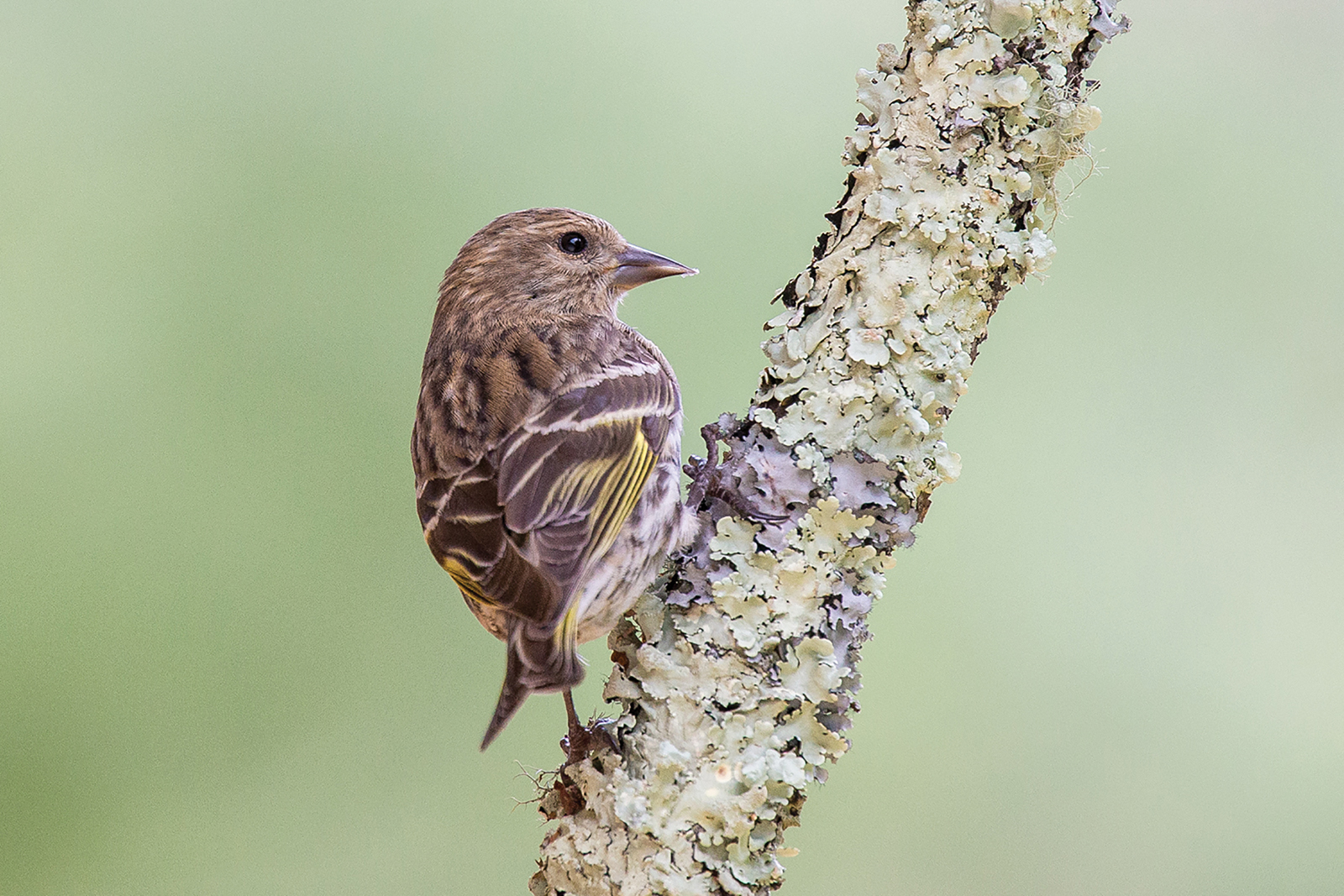 Written By: William McReynolds - Highlands Plateau Audubon Society | Issue: 2016/03 - March | Photograph By: Ed Boos, Photographer
March is a winter month and the hearty birds that we see this month have endured the long, cold days and nights of the lingering season.
Prominent amongst these are the perching birds – the iconic red Cardinal in the snow, perky Carolina Chickadees, mercurial Carolina Wren, Tufted Titmice, White-breasted and Red-breasted Nuthatches, swarming Pine Siskins, Dark-eyed Junco and the occasional marauding Blue Jay or Red-bellied, Downy or Hairy Woodpecker. More distant usually are the high-flying American Crows and Common Raven.
These feathered aviators, the perching birds, are members of 59 avian families and over 5,000 species, the largest order of birds in nature. Perching birds are so named for their ability to grip and occupy a branch or reed during the day and at night while sleeping. This certain grip is made possible by four jointed toes: three forward and one backward digit that grasp reflexively upon alighting. Perching birds also have distinctive, highly developed songs and, accordingly, are also called songbirds.
How do these delicate creatures survive the long winter? They are warm-blooded denizens of the sky who seek shelter in the evergreens and leafy bushes such as the White Pine and plentiful rhododendrons. They maximize the insulation provided by their feathers by fluffing themselves and creating air spaces that form a natural down body blanket. They might stand on one foot while tucking the other close to their bodies to warm their toes. To maintain their body temperatures and warm-blooded metabolism, they seek calorie-rich and protein-dense seeds and berries that can be scarce or remote on snowy days and long winter nights.
Providing a winter bird feeder helps sustain these plucky perchers. Many are attracted to black oil sunflower seeds and nyjer. Larger birds are drawn to suet feeders. Bird supplies are available at most home and garden stores including, locally, The Bird Barn. If you prefer the economy of making your own suet, a recipe and directions are available at the Audubon website given below.
The Highlands Plateau Audubon Society, dedicated to enjoying and preserving birds and their habitats, is a Chapter of the National Audubon Society and a 501(c) (3) organization. For information on all our activities and membership, please visit
highlandsaudubonsociety.org.
---
---