The Beauty of Fall on the Highlands Cashiers Plateau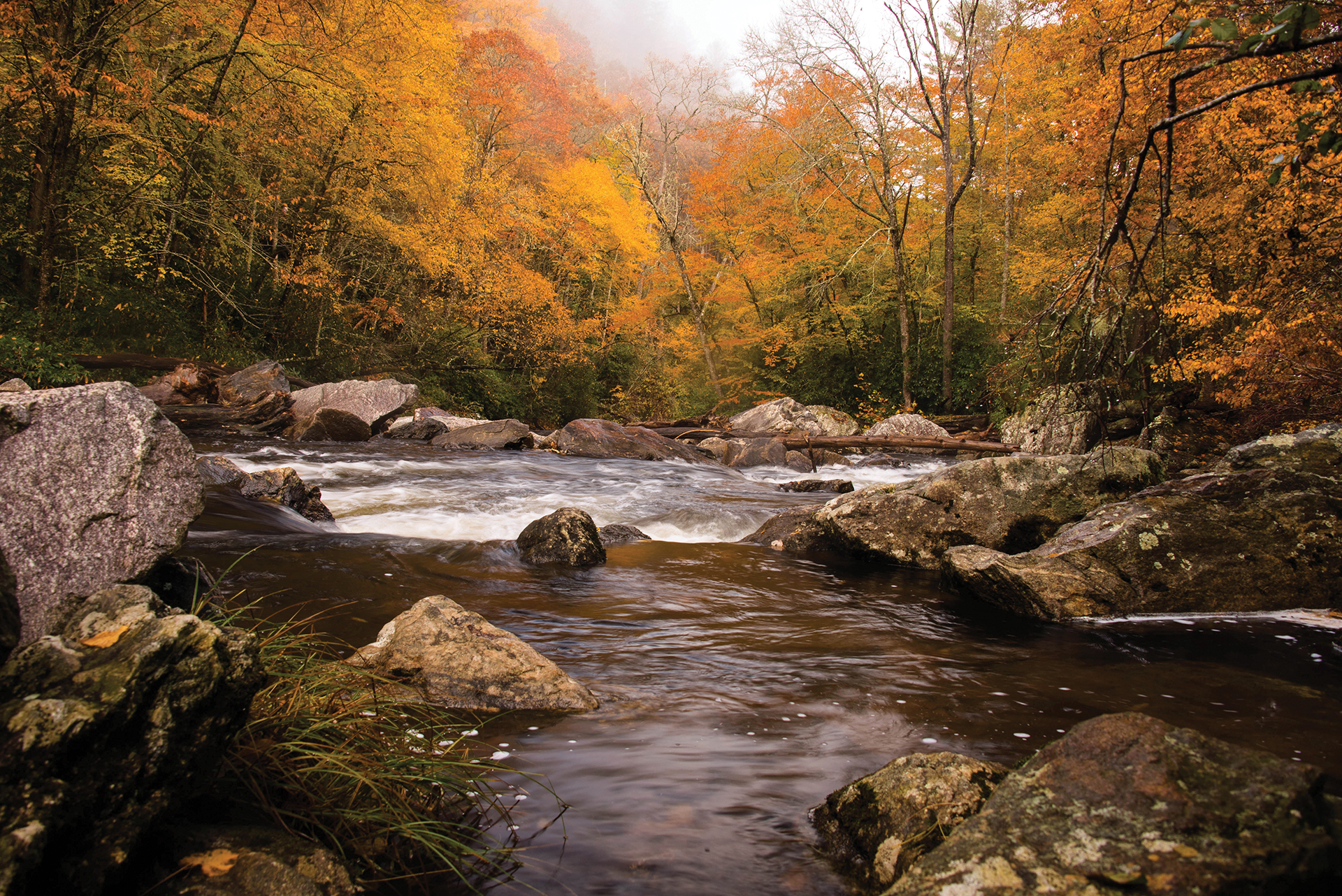 Written By: William McReynolds - Highlands Plateau Audubon Society | Issue: 2020/10 - October | Photograph By: William McReynolds
Our four seasons give life a slow rhythm. In forest, mountain and field there is an annual cycle of renewal in the upstart spring, glory in the summer flower, spectacular autumn colors and total winter whiteouts. The slow pace is part of the beauty of this yearly procession.
October brings the full blush of fall. Our attention is summoned by the trees in their brightest colors of the year with a background of Carolina blue skies. The Irish poet Yeats said this lyrically in The Wild Swans at Coole:
The trees are in their autumn beauty,
The woodland paths are dry,
Under the October twilight the water
Mirrors a still sky;
Fall brings fires to our dormant fireplaces.  Our wools come out of storage. We have new crops of winter squash, root vegetables and Brussel sprouts. In October we begin our countdown to Thanksgiving. That next big event is just next month. 
Fall is prologue to the coming winter hibernation. All of nature rests in winter and autumn begins the preparations for this long winter sleep. The green leaves of summer dry and go red and yellow and harvest brown after photosynthesis shuts down. 
If those airborne leaves did not fall from their branches winter snow and ice would render staunch trunks into shredded columns. Ground leaves provide a natural blanket to the tender life in the first few inches of topsoil. Such is the wisdom of the natural way.
Don't miss having close encounters with the fall colors. Still social distancing, give yourself small touring trips out, day trips at best. Pack a lunch, grab your mask and go on tour of the beauty that surrounds us. That's what our guest photographer, Peter Ray, did following and photographing the Cullasaja River. His photographic essays are contained in The Cullasaja: Images of a Mountain River, available at local shops and the Visitor Center. 
Peak color comes near the middle of October. Let yourself be awed by the beauty. Such are the gifts of grace and gratitude.
---
---