Tatarian Aster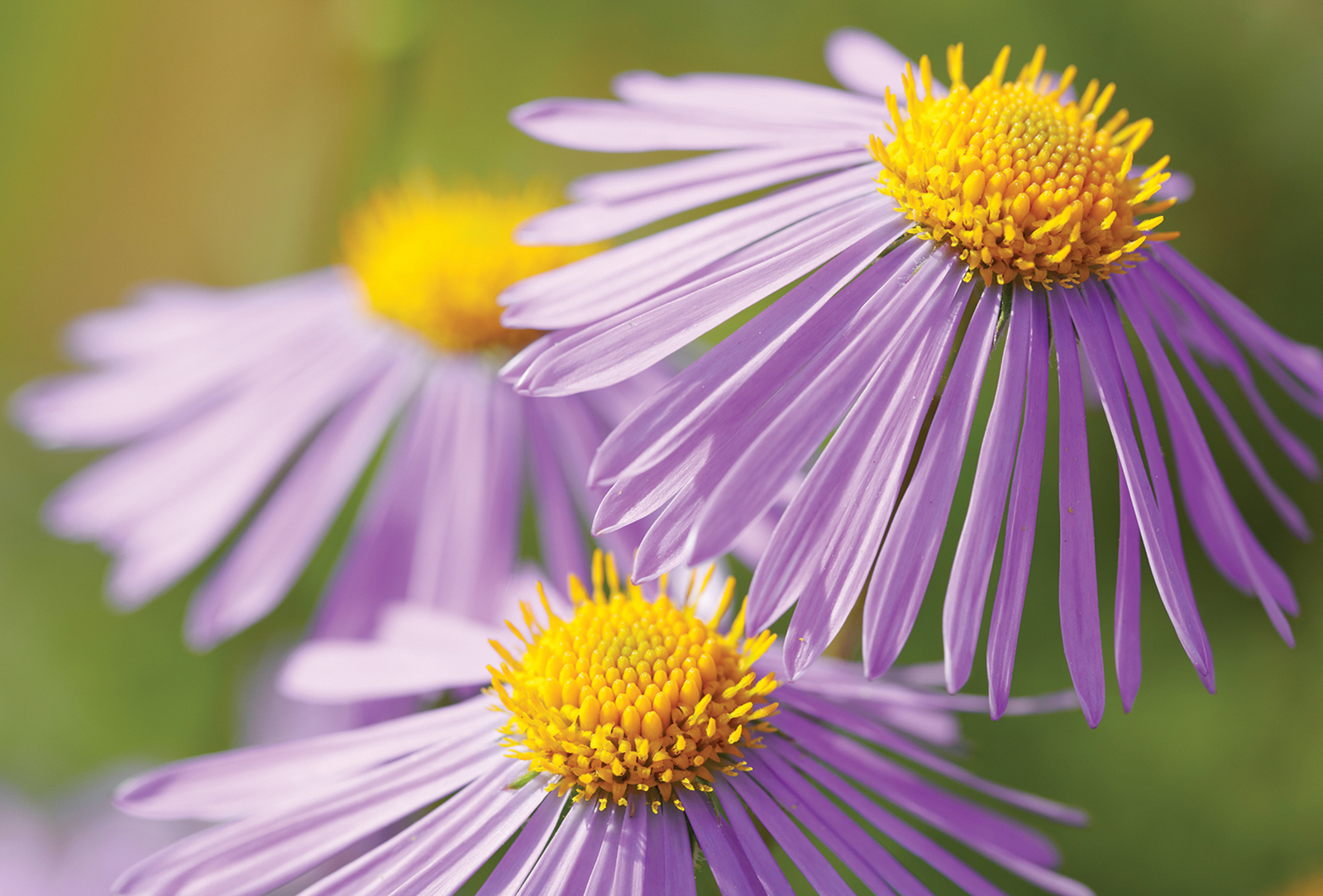 Written By: Jeannie Chambers - The Accidental Gardener | Issue: 2018/09 - September
Move over Hollywood, there's a new Us in town. Kirk Douglas stood tall in the 1960's film "Spartacus," proclaiming, "I am Spartacus!"
Later in the 2000 movie "Gladiator," Russell Crowe faced death by saying "My name is Maximus!" For over 2000 years, the Tatarian Aster has stood tall (really tall) and seems to yell to all who will gaze his way, "I am
Aster Tataricus!"
This fall beauty, native to northeastern Asia can grow as high as 8' and loves basking in the sun. He's pretty self-sufficient, as he requires little to no staking. The flowers are purplish in color, but some appear almost blue, and butterflies swarm around him like groupies are known to do. He stays in the spotlight until his final encore when Jack Frost takes center stage.
Although these plants are beautiful as a backdrop to your garden, or left to naturalize (and they love naturalizing to the point of taking over if you allow), these plants have other jobs in their repertoire as well.
The flowers are beautiful in cut flower arrangements, and they have been a part of Chinese medicine for over 2000 years! How's that for an encore? The roots have a property, tritenpenes which was used to fight bacterial infections. In Japan, Tatarian Aster is known as shion, which means "I won't forget you." In Korea, the leaves are known as Chwinamul, and are eaten as we eat
fresh spinach.
The Tatarian Aster is one of only two members of the North American aster genus that has remained, the other being the aster alpinus, a mountain species seen in the Rocky Mountains, while Tataricus stays east of the Mississippi. Not to be confused, there are plenty of other asters around, hundreds in the species, but they've been adopted by other names. Alpinus and Tataricus are true to their Eurasian roots.
Consider planting this beast of a beauty in your landscape. Long live Tataricus!
---
---