Tamin' the Snow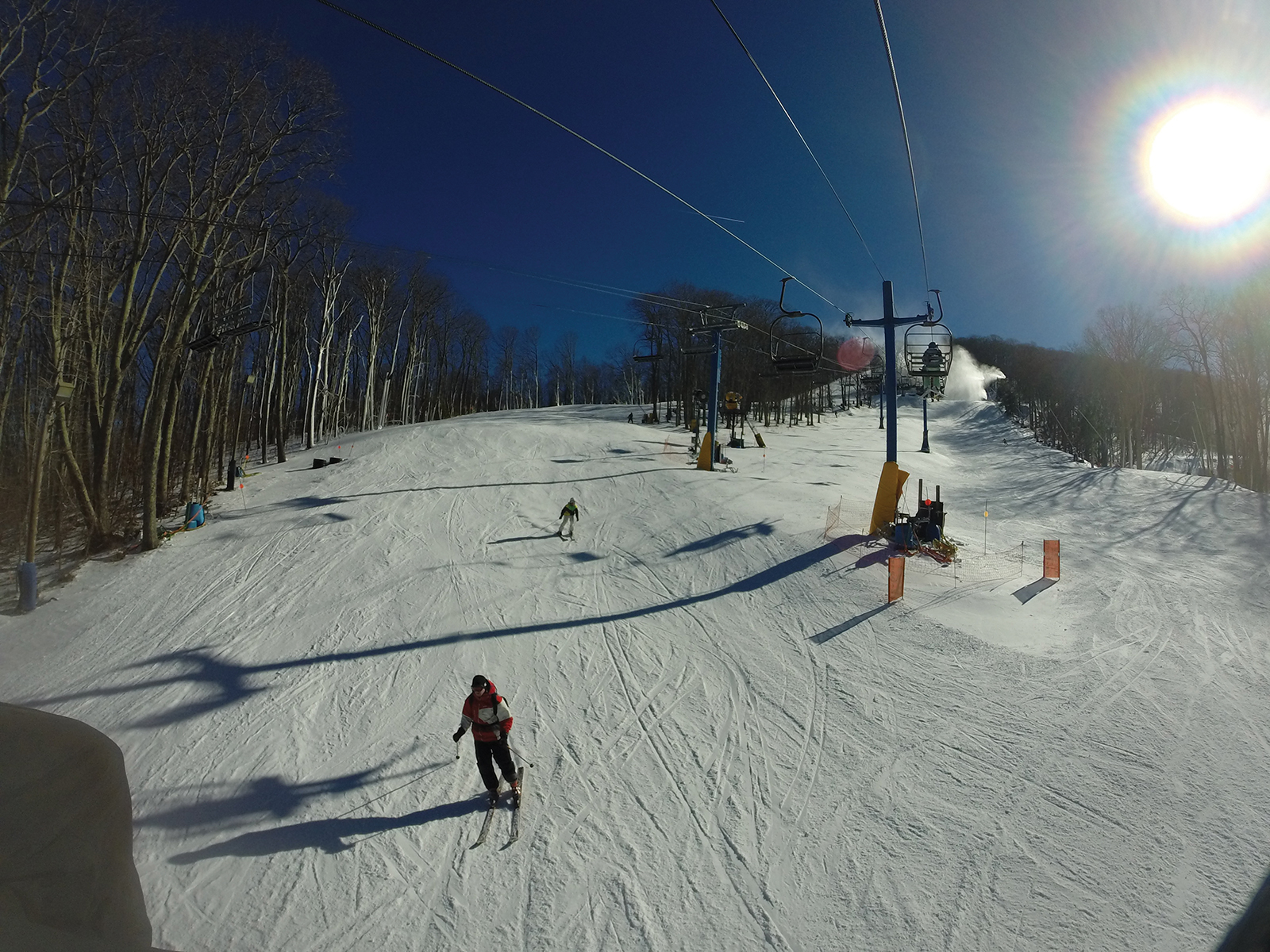 Written By: Alex Foltz | Issue: 2016/03 - March | Photograph By: Alex Flotz
With the winter season coming to a close in the mountains, many are anxious for the next snow and a chance to take a trip down a hillside on a suitable craft.
For anyone that fits into this category, it's a shame that snow doesn't fall every day, but fortunately there are many outlets in the area, whether your passion be on snowboard, skis, or in a tube.
For the best skiing and snowboarding in the area, Cataloochee is the place to go. With 18 trails of varying difficulty, this mountain has a variety of terrain for beginners, as well as those more skilled in maneuvering their way down the slopes. Cataloochee is located past Maggie Valley outside of Waynesville, and is just a little over an hour's drive from Highlands. The slope hours are 9:00 A.M. to 10:00 P.M. every day, and five lift ticket options are available according to how much time you'd like to spend on the slopes. Rentals and lessons are available onsite to provide all that is needed for an excellent ski trip, or discount rentals can be found in Maggie Valley just before the climb up the mountain. While it is highly weather dependent, Cataloochee plans to stay open until the last Sunday in March.
If the goal is to make a shorter trip to the slopes from Highlands, Sapphire Valley offers a much smaller ski slope that's perfect for beginners or anyone that wants to make a swift trip to the snow. This slope features one main run, a beginner's area, and a tube slope. Rentals and lessons are also available. As it is a little warmer in the area of Sapphire Valley, the general consensus is that Sapphire Ski area will close shortly after the beginning of March but will continue operation as long as conditions permit.
If skiing or snowboarding is not of interest, the best option for tubing in the area is Scaly Mountain Outdoor Center. Located less than a 30-minute drive out of Highlands, this tube slope has something to offer for all ages. With a large main hill, ice skating, smaller children's hill, and café there is something for everyone in the family. Like Sapphire Ski Area, the Scaly Mountain slope will continue snow tubing and skating into March as long as possible. In order to get the most out of any ski or tube trip it's best to call and inquire about current snow conditions. So before winter slips away, get out and enjoy the snow where there is still a chance.
---
---