Suddenly March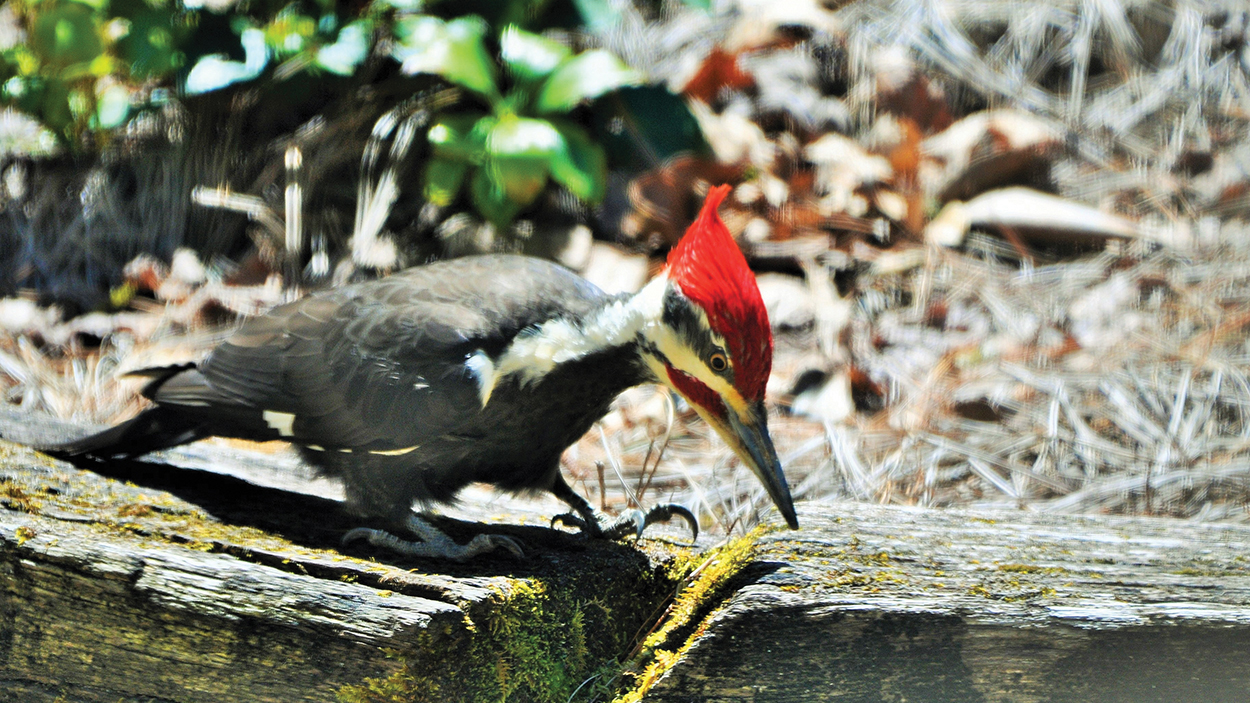 Written By: William McReynolds - Highlands Plateau Audubon Society | Issue: 2021/03 – March | Photograph By: William McReynolds
In like a lion, out like a lamb, March is so much more. And don't forget to fire up your waffle griddle and hoard your Oreos!
---
Welcome March: officially the last of winter and first days of spring. 
How good is that?!
The month of March has a long and interesting history. Appearing first on the Julian calendar, the early Roman calendar, March is today one of seven months with 31 days. The March equinox occurs on the 20th or 21st (the 20th in 2021), and marks the beginning of spring in the Northern Hemisphere. What March passes on to April is much improved over what it receives from February.
This month's name comes from the Latin Martius after Mars, the Roman god of war, copied and Latinized from the Greek god of war, Ares. Ares was impulsive and destructive; Mars was strong and
protected Rome, the origin of all things martial. In March the Roman legions prepared for and began their spring campaigns. Imagine the centurions and their legions marching out of Rome to great fanfare in March. 
There's more. In Roman mythology, Mars was the father of
Romulus and Remus, the twin brothers succored by a she-wolf to become the founders of Rome. Mars was a major god in the Roman pantheon. Where Jupiter held a lightning bolt, Neptune a trident and Saturn a scythe, Mars held a shield and spear symbolized as a circle with an arrow protruding from it. We are familiar with this as a gender symbol:       .  I wouldn't and couldn't make this stuff up!
March holds many commemorative days. March 2 is Texas Independence Day, the 3rd is World Wildlife Day, the 5th
Employee Appreciation Day, and Saturday the 6th National Oreo Day. International Women's Day is celebrated on March 8, World Sleep Day on the 12th and Daylight Saving Time begins on the 14th. Saint Patrick's Day is the 17th, the International Day for the Right to Truth is the 24th, and Passover begins on the 27th. March 30 is National Doctors' Day, and the 31st is Manatee Appreciation Day. 
Oh, and I forgot, March 25th is International Waffle Day. 
So, what's with the woodpecker? Mars had three animal consorts: the wolf, the bear and the woodpecker. In myth, woodpeckers helped feed Mars' twin sons in their infancy. A statue on the Appian Way near Rome depicted Mars with a wolf, bear and woodpecker. This is a noble bird. So are they all, noble birds.
by William McReynolds
. 
---
---