Stonecrop Ternatum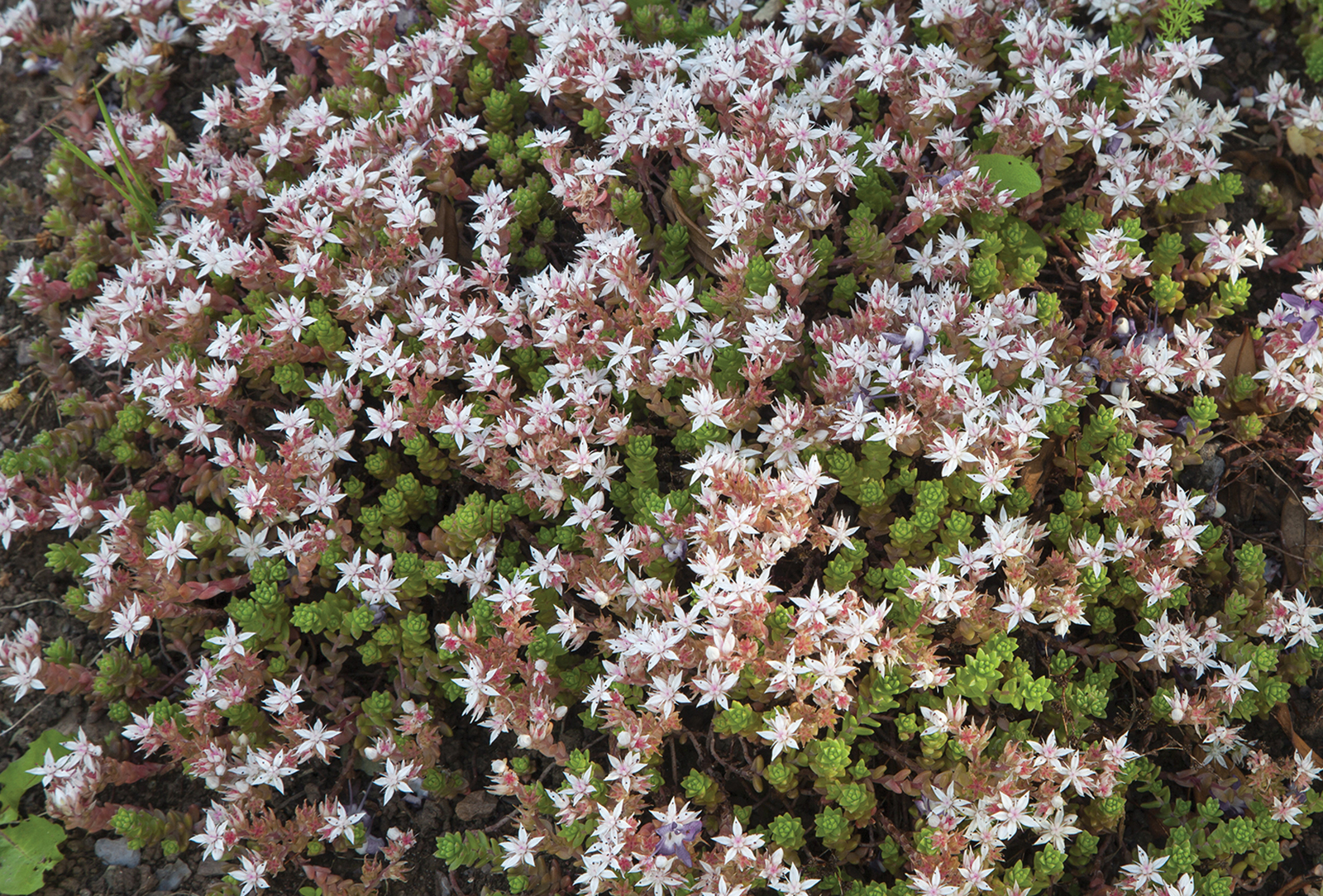 Written By: Jeannie Chambers - The Accidental Gardener | Issue: 2019/05 - May
Once upon a time…well, no this isn't one of those stories, but if it were, Stonecrop ternatum would surely be on the page somewhere. Another name for the ternatum is woodland stonecrop. See? When you see a plant with a name beginning with woodland, don't you see a hobbit in your future?
These little succulents are a part of the wider known Sedum family. Even though all Sedums are known as Stonecrop, I've always known these little guys, the ternatum, as the real Stonecrop, and the way I first remembered their name was because it seemed they were always cropping up around the stones in my yard. All the others, I just called Sedum, and they'll spread too, as in " I see'd them over there, then I see'd them over here." They aren't voracious spreaders, and I count myself lucky indeed if I 'seedum' anywhere. Woodland stonecrops reach full height at about six inches, plenty tall enough for woodland sprites to mingle through without being seen by non-believers. The leaves are whorled around the stem, sort of like the paper roses we used to attempt to make in school. In the spring, we are treated to the beautiful sight of little white flowers, like multitudes of little faerie brides. Of course, when the flowers die away, the seed is spread to multiply for the next year's show.
These are great plants to use in fairy gardens and container gardens. They're also perfect to start them around the edges of your garden, around rocks, and places other plants won't grow. They are perennials, and when they come back the next year, there will be a few more than last year, perfect for sharing. They take up very little soil, love sunshine, but they don't worship the sun like other succulents; they can grow in filtered light too.
If you come early enough, there is usually a good supply of Woodland Stonecrop (as well as other sedums) at the Mountain Garden Club's Annual Plant Sale. The sale is always 9:00 A.M. to 12:00 P.M, the Saturday before Memorial Day. If the faeries around your house need some more magic, that's the place to find it, and woodland stonecrop is a perfect magical plant.
---
---