Spectacular Fall Show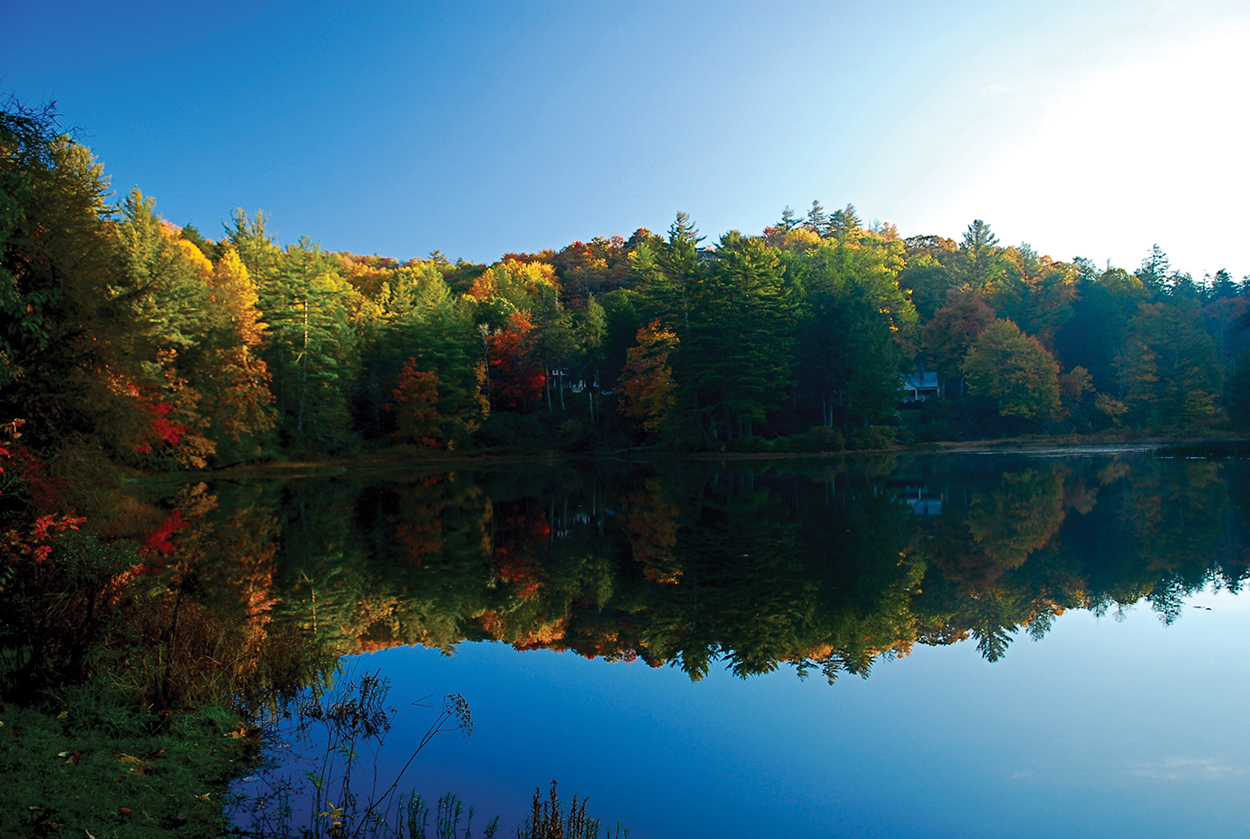 Written By: Winter Gary | Issue: 2021/10 – October
If you'd like to discover the science behind the beauty of the Fall Leaf Show, join the experts at Highlands Nature Center for an Autumn Amble. Call (828) 526-2623 to find your place on a tour.
---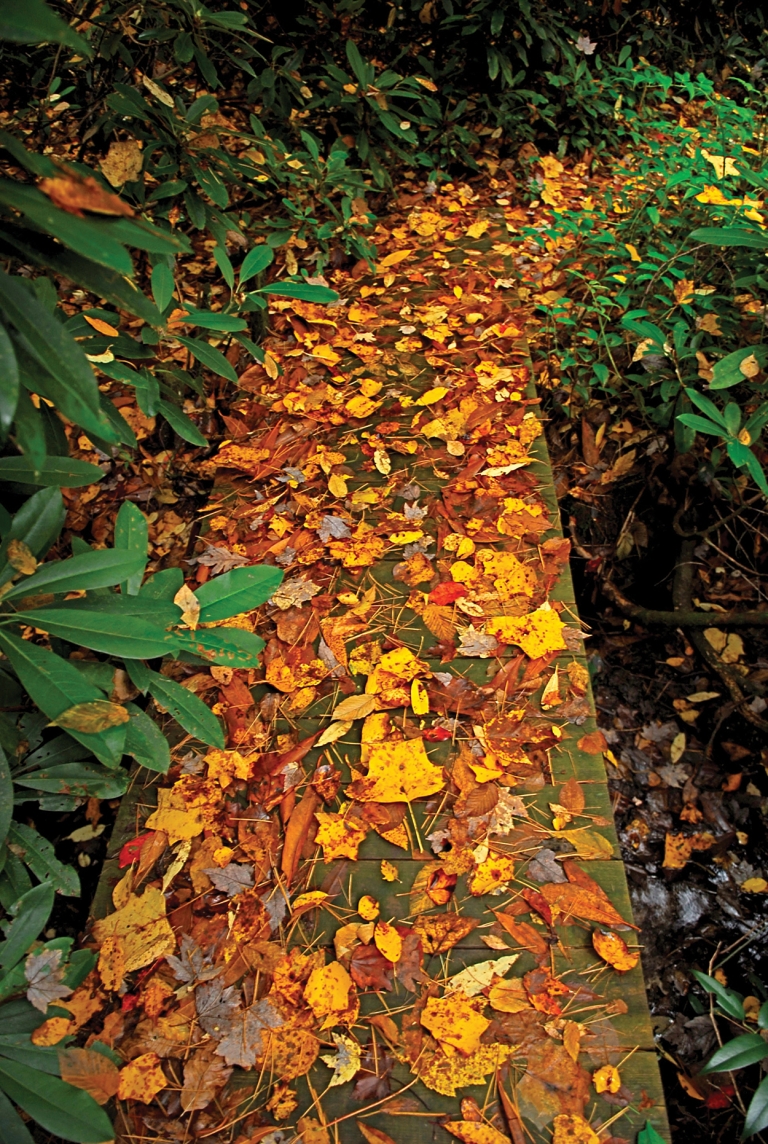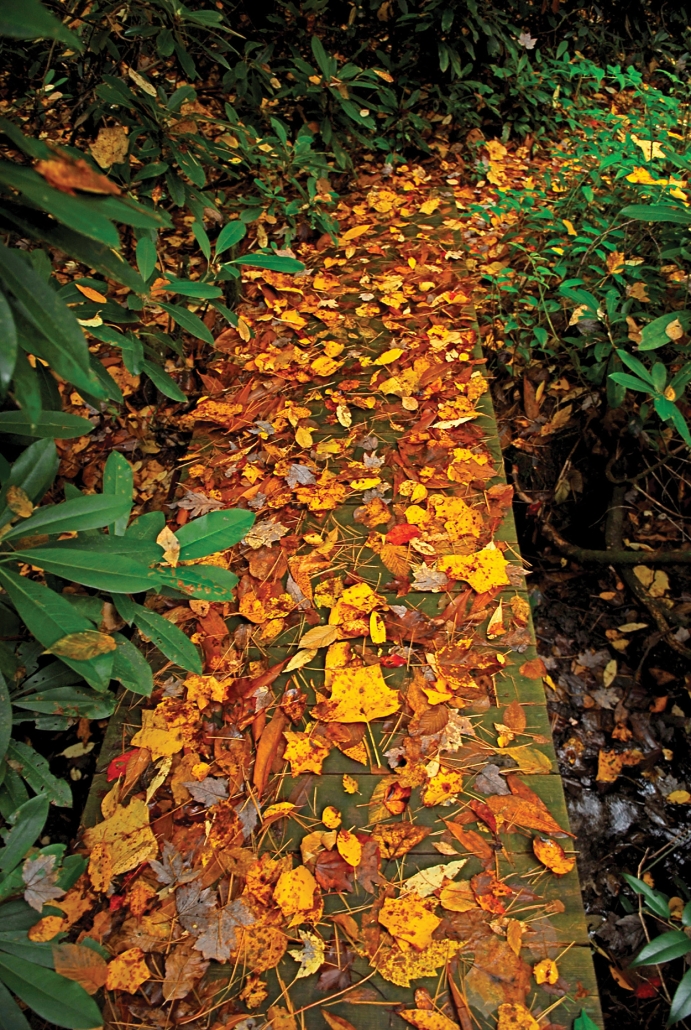 If there's one thing that draws folks to the mountains, besides escaping the intense summer heat of lower elevations, it's the bright, beautiful colors that come with the onset of autumn. 
The trees of Western North Carolina and, of course, the Highlands-Cashiers Plateau put on a spectacular show of fall foliage as the temperatures drop and the leaves transition to a wide array of red, orange, and yellow hues.
If you have wondered why leaves change color or what conditions make for a spectacular fall display, join the Highlands Nature Center for our Autumn Amble tours this month. Every Thursday in October at 1:00 P.M., staff will lead an exploration of the Botanical Garden to discover what leaves are already changing and the (science of) why. All are welcome to participate in these free guided tours, however, spaces are limited. Please call the Highlands Nature Center at (828) 526-2623 to reserve your spot!
If you're unable to join us for these guided tours, you're always welcome to stroll through the Highlands Botanical Garden to see the wonderful colors on your own time. The garden is open each day from dawn to dusk and is free to the public. 
Interpretive guided tours of the Botanical Garden are also available for private groups throughout the year and can be arranged by appointment. Talks on various botanical topics are available to local garden clubs and other organizations. To schedule a personalized tour or a talk, contact HBS Horticulturist Rachel Martin at (828) 526-0188. 
The Highlands Nature Center and the Highlands Botanical  Garden are a part of The Highlands Biological Station, a multi-campus center of Western Carolina University. Please note that in accordance with WCU's policies, and for the safety of both HBS guests and staff, face masks will be required during all in-person tours. Tours will be canceled in the event of inclement weather. 
Stay tuned to highlandsbiological.org for more fall programming from the Highlands Nature Center.
---
---