Shasta Daisy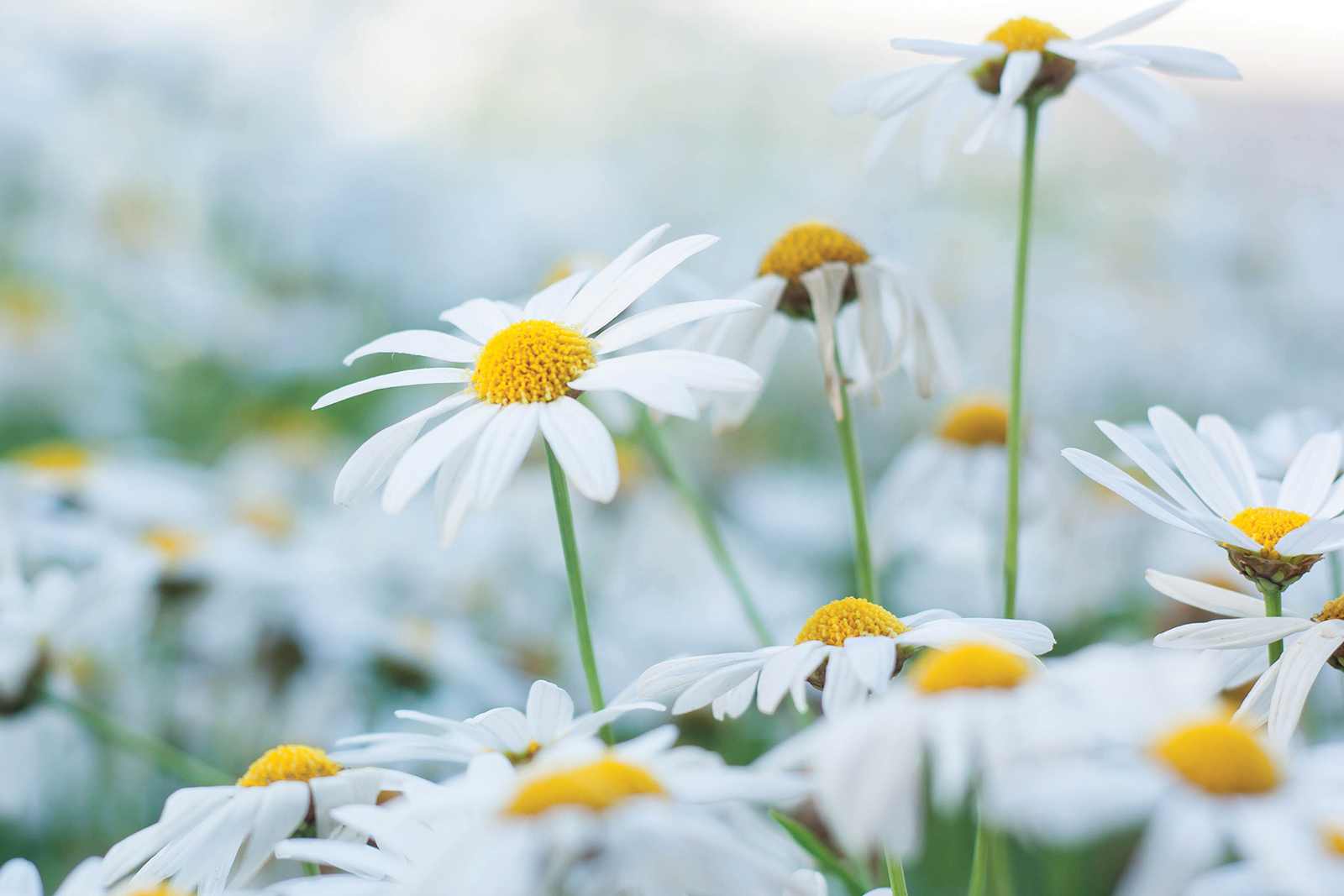 Written By: Jeannie Chambers - The Accidental Gardener | Issue: 2016/08 - August
This is one of the easiest plants you will ever have the pleasure of planting.
Her real name is Leucanthemum x Superbum, "Shasta Leu" is my way of remembering her name, after all, we're in the South where double names are common place. To remember her proper name, try the phrase 'Leu, can the mum come out to play? The one with the super bum?' That's right – Superbum, and note the 'x' in between? I'm sure that's because the second part of her name is a little risqué. I don't intend on peeking underneath her frilly white petals, but her name implies she has a super bum. (Apologies to Latin scholars.)
Shasta daisies grow to about 2-3 feet tall, like well-drained soil and lots of sun. The flowers are great en masse, or just a few in your garden and make wonderful additions to cut arrangements. The jury is still out as to whether to cut the stalks back after frost. I tend to leave the brown reeds standing. They serve as a reminder of what's to come the next summer, and the stalks make great perches for winter birds to rest when the ground is covered with snow.
The Shasta Daisy (unlike her cousin, the Oxeye Daisy) is a fairly newcomer, as she didn't arrive to the garden scene until 1890 after being cultivated from three different continents by botanist Luther Burbank. New England (USA), Portugal, and Japan all have a hand in the first Shasta daisies. He named her Shasta after Mount Shasta because her petals were the color of snow.
Shastas were one of the first plants I successfully planted here on the Plateau. The large white petals surrounding the yellow middle remind me to be happy – after all, what's one of the first pictures most children draw? They draw a sun or a flower with two dots for eyes and a relaxed parenthesis symbolizing a smile.
The best way to "Be Happy' with a Shasta Daisy is to share them. Pick a few and give them to someone and watch them smile. Another way is to divide your plants every two to three years in early Spring and share with someone so they can start their own smile garden. If you really want to generate smiles, contact a member of The Mountain Garden Club and they may dig them for you to sell at their yearly plant sale – the gift that keeps on giving.
Shastas are easy. Easy to plant, easy to grow, easy to care for, and easy to love whether in your garden or in a vase. Next time you see one, try to see the child like innocence of a hand drawn flower with a face in the middle or a big yellow sun with lots of white petals like sunbeams reaching out to remind you to Be Happy.
---
---