Seductive Panthertown
Written By: Brian O'Shea | Issue: 2020/07 – July | Photograph By: Brian O'Shea - Plateau Daily News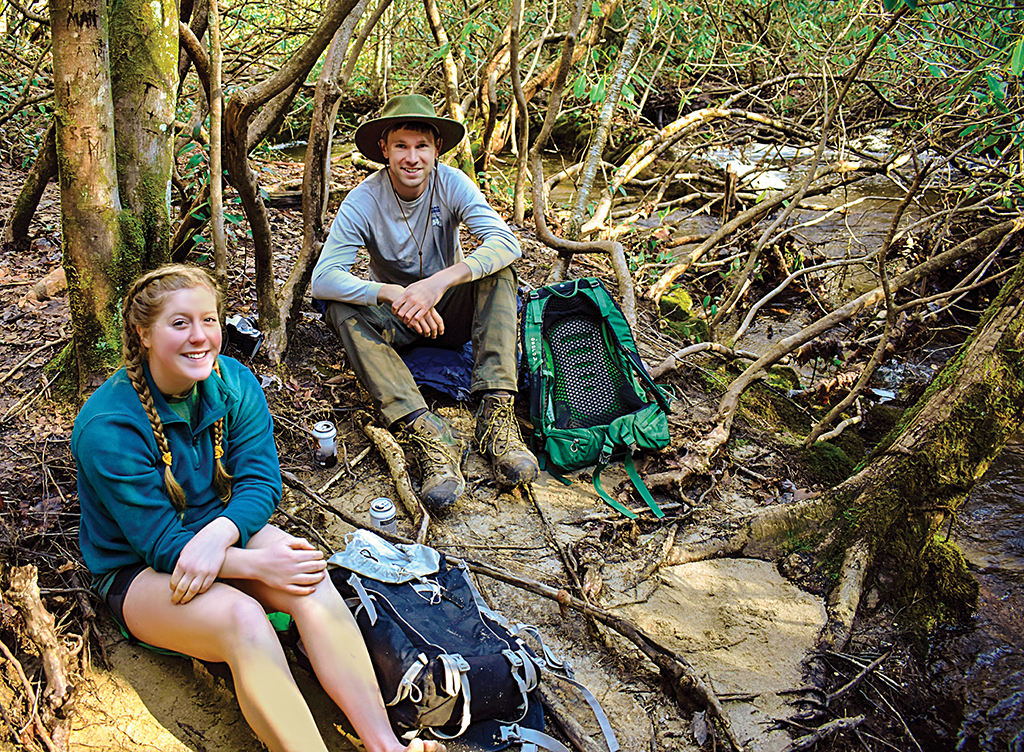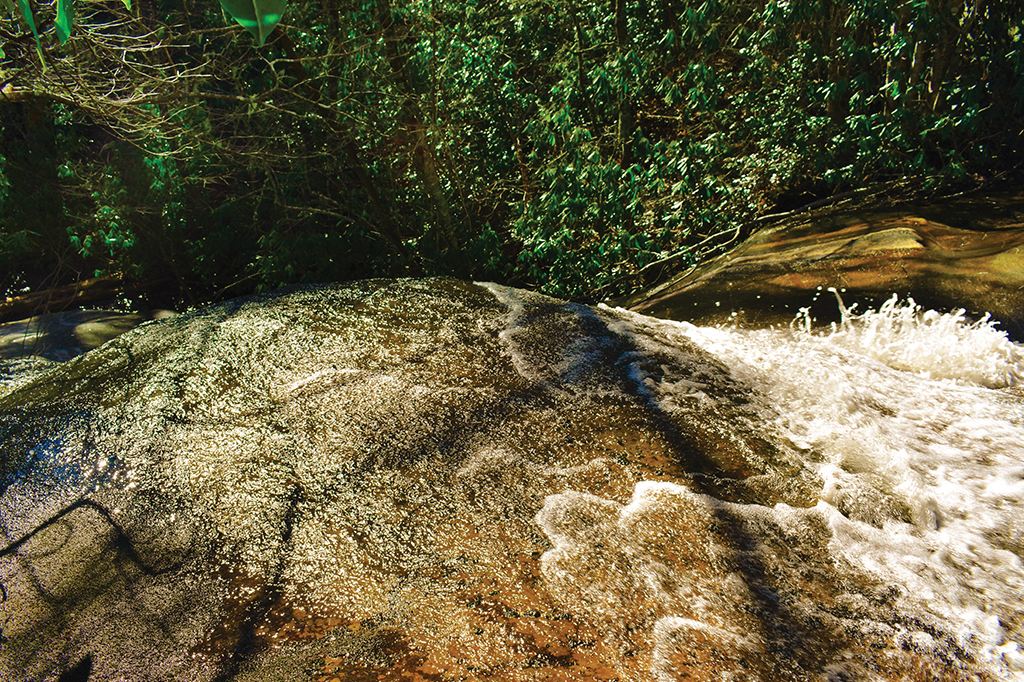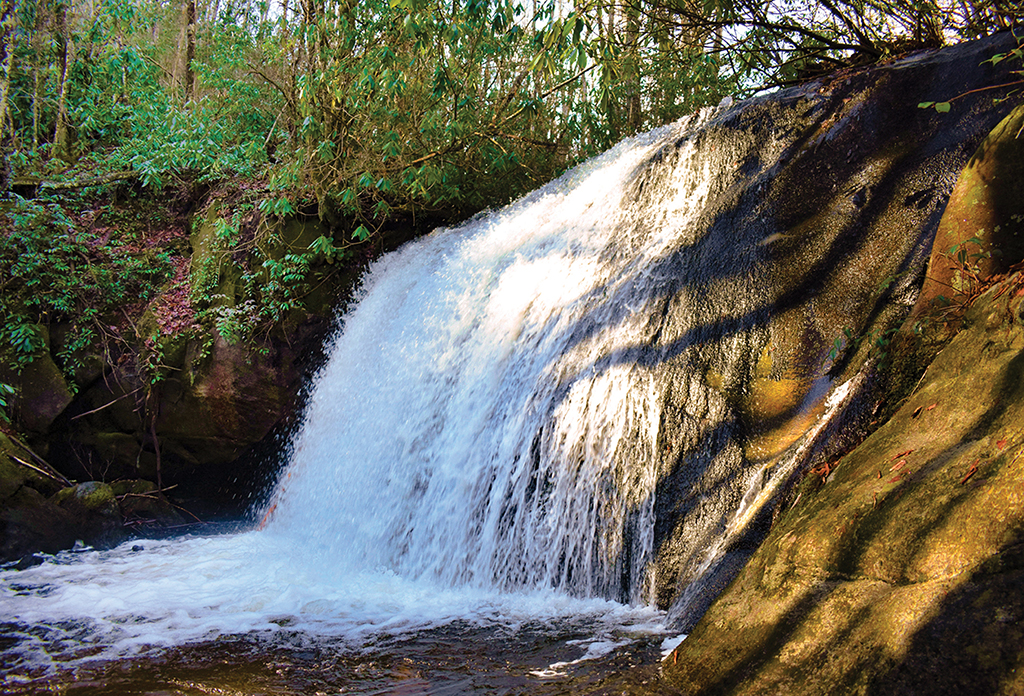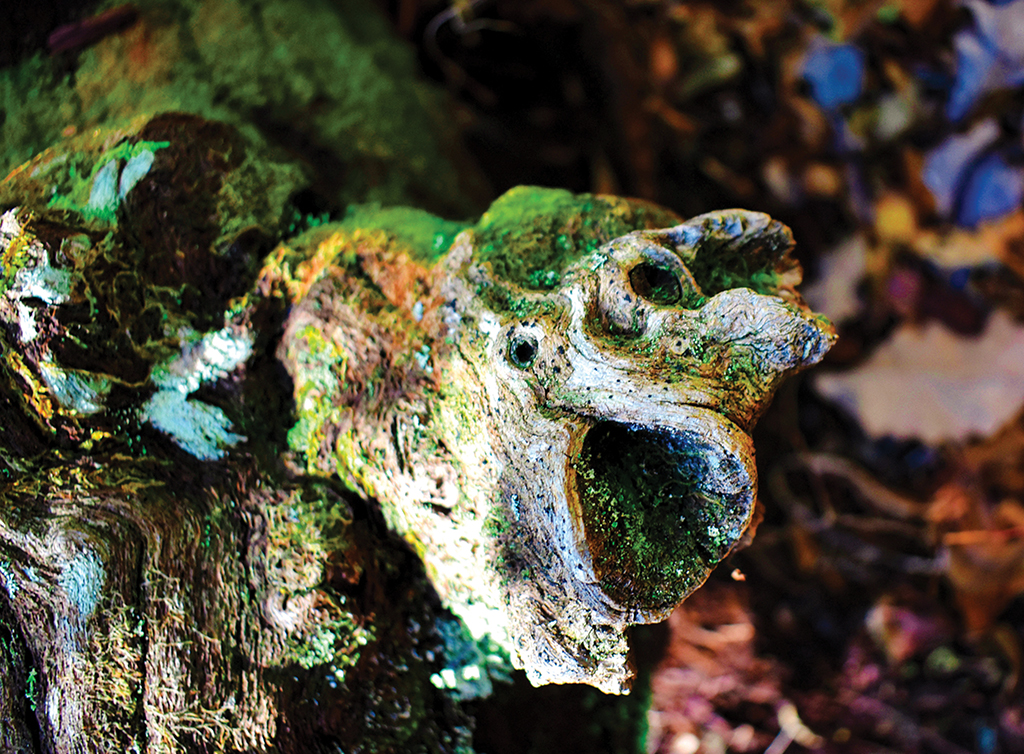 Check out Wilderness Falls and Frolictown Falls in a gorgeous two-mile loop trek that can be done in an hour or two in Panthertown Valley's west side. The Valley is over 6,000 acres of protected forest land in Jackson County between Cashiers and Lake Toxaway. 
There are entrances on the east and west sides of the Valley, Wilderness and Frolictown Falls are near the Salt Rock Gap entrance on the west side. 
The trail is moderate difficulty with approximately 300 feet of elevation change. After heavy rains, the trail can become a flowing creek, making hikers question if they're on the correct path. However, the trails are well-marked with great maps at the trailhead in the parking area. 
Wilderness Falls is a tall-cascading waterfall over a flat face of granite that looks gorgeous in the afternoon sunlight. Frolictown Falls is smaller and more subtle with a wonderful spot to relax and have a picnic at its base.
Joe Huisinga and Sky Druffel, who both work for the US Forest Service in Montana, spent the day hanging out at Frolictown Falls and said they were both enjoying their first visit to Panthertown Valley.
"Seeing all the granite faces on the way in was amazing," said Huisinga. "Wilderness Falls is pretty big, and I love how the falls have carved through the bare rock. Frolictown is tucked away and quiet. It's a great place to chill."
Druffel said Panthertown has been a blast so far.
"This is my first time here and it's so quiet," she said. "I read it's the 'Yosemite of the East,' and I get that vibe. I've never been to North Carolina and it's bigger than I expected, and the weather is awesome."
 To get to the Salt Rock Gap entrance from Cashiers: Take US 64 East and turn left onto Cedar Creek Road. Take Cedar Creek Road to Breedlove Road and turn right. The parking area is located at the end of Breedlove Road. 
---
---