Research and Education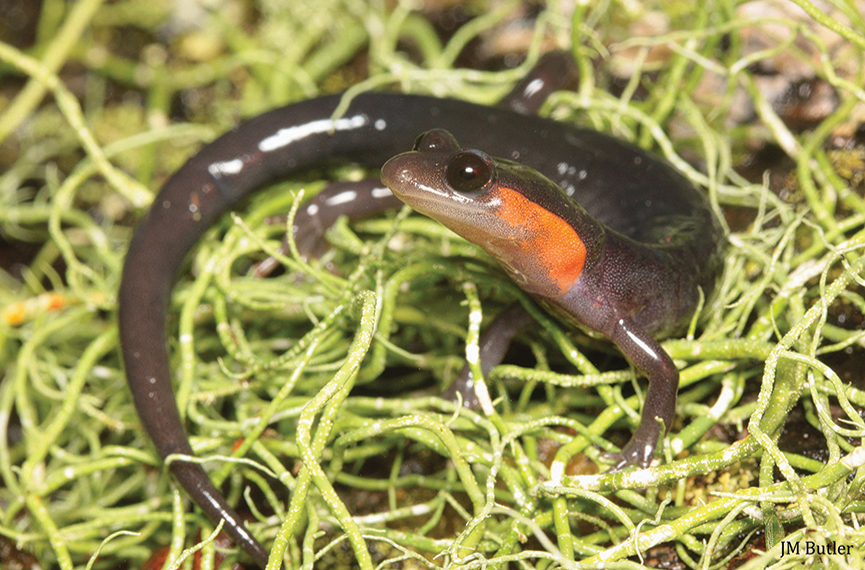 Issue: 2015/12 - December | Photograph By: Jason Butler
For the past 88 years the Highlands Biological Station has fostered research and education focused here in Highlands.
Each summer hundreds of students come to Highlands to learn more about this rich and diverse environment. Here are a few of the many excellent projects that were funded by the Highlands Biological Foundation and conducted here in Highlands this summer:
Damien Wilburn, a recent doctoral graduate from the University of Washington, examined the connection between plethodontid salamander fertilization proteins and human fertility problems. In America, approximately 12 percent of couples suffer from fertility problems, and more than 10 percent of cases have no known cause. Damien's research uses state-of-the-art molecular and biochemical techniques to identify fertilization proteins between species of salamanders. The results of this research may provide insights into mammalian fertilization, which could lead the development of therapeutics for treating infertility in humans.
Kara Jones, a Ph.D. student from the University of Kentucky, spent her summer collecting and examining the genomes of Desmognathus salamanders. Despite all of our modern technological advances, very little is known about the genetics of southern Appalachian salamanders. Kara's goal is to determine ways to overcome these difficulties so we can start to answer fundamental questions about salamander evolution, especially here in the salamander capital of the world.
Highlands is an incredible area for many reasons, one of which is the sheer amount of plant and animal diversity. This diversity, due to our unique elevation and precipitation levels, brought Ph.D. student Michelle D'Aguillo here from Duke University. Michelle came to Highlands to study the germination ecology of a native bluet along an elevational gradient. Seeds have an incredible ability to detect changes in the environment. This information signals to the plant whether to germinate or remain the soil until more favorable conditions develop. Knowing the environmental conditions that cause germination help us understand how important the seed stage of plant life cycles is for survival, growth, and plant distribution.
Please consider supporting important scientific research in Highlands by making a contribution to the Highlands Biological Foundation at highlandsbiological.org.
---
---