Rare Oconnee Bells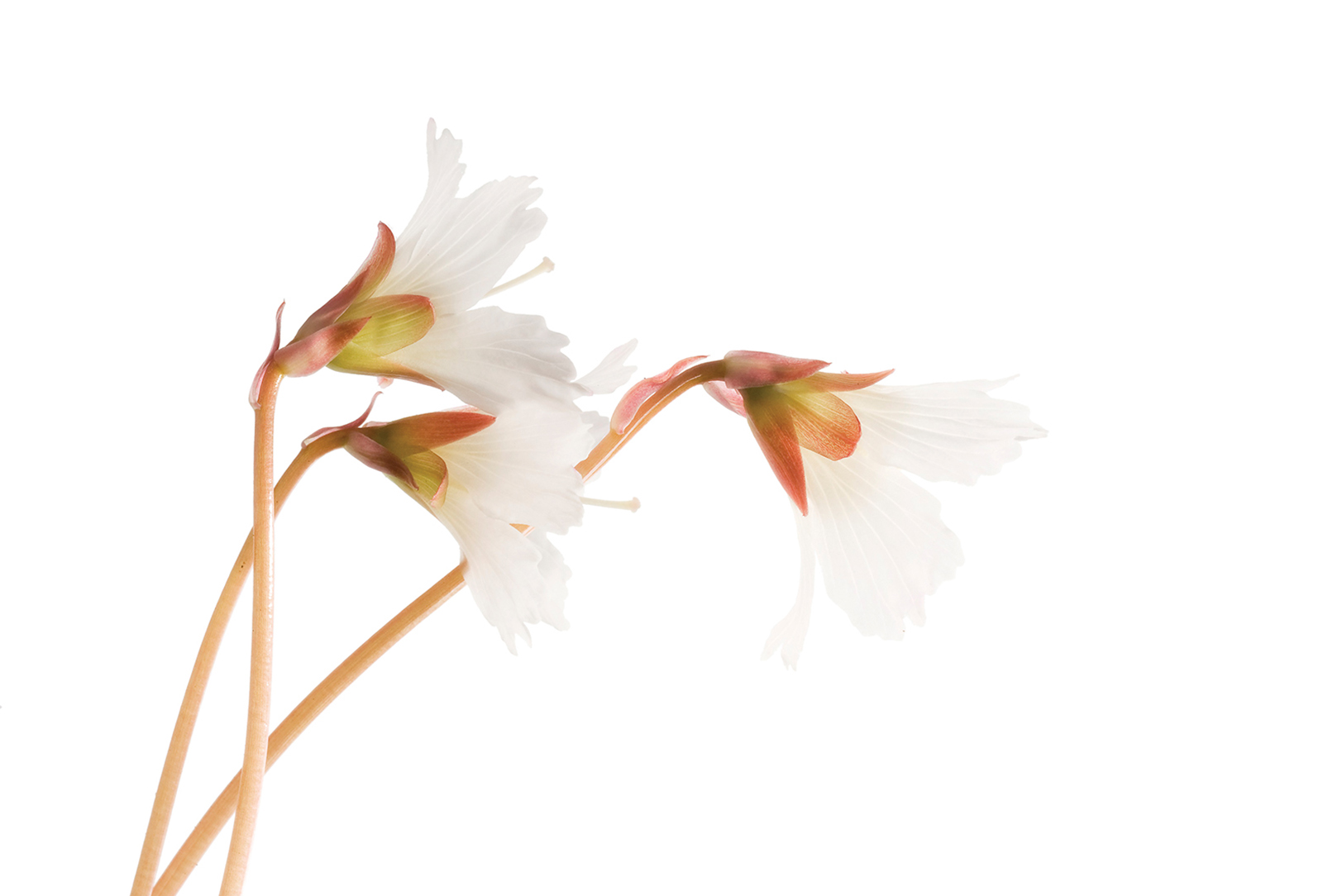 Written By: Charlotte Muir - Highlands Biological Station | Issue: 2020/03 - March
Among the large diversity of native plants in the Botanical Garden of the Highlands Biological Station, Oconee Bells (Shortia galacifolia), is quite possibly the most fabled wildflower of the region.
It was first described by the French botanist, Andre Michaux in 1787 and not found again until 1877. The 19th century American botanist Dr. Asa Gray described it as "perhaps the most interesting plant in North America". Shortia galacifolia is a rare evergreen, perennial ground cover that is endemic to a few counties in the Carolinas where it grows along stream banks and in shaded, moist coves.
Oconee Bells has always been a rare plant, but it became even more limited as the creation of Lakes Jocassee and Keowee destroyed about 60 percent of the historical population. Scientists from the Highlands Biological Station conducted a biological inventory of the soon-to-be inundated watersheds in the 1960's and relocated some Oconee Bells to the Botanical Garden where they continue to thrive today. It produces delicate, white to pinkish, bell-shaped flowers from March to April.
We are gearing up for their annual bloom and are extending an invitation to anyone interested in seeing this beautiful plant up close. Follow the Highlands Biological Station on Facebook (@highlandsbiologicalstation) to get updates on when these plants begin to bloom so you can join us for our very first Shortia Jubilee, a celebration of these wildflowers.
The Highlands Botanical Garden is open year-round from dawn until dusk and has recent improvements such as a brand-new pollinator garden and outdoor teaching pavilion that you can visit while wandering around the trails in search of our treasured Oconee Bells.
The Highlands Botanical Garden is part of the Highlands Biological Station, a multi-campus center of Western Carolina University.
by Charlotte Muir,
Highlands Biological Station
---
---