October Fishing on the Highlands Cashiers Plateau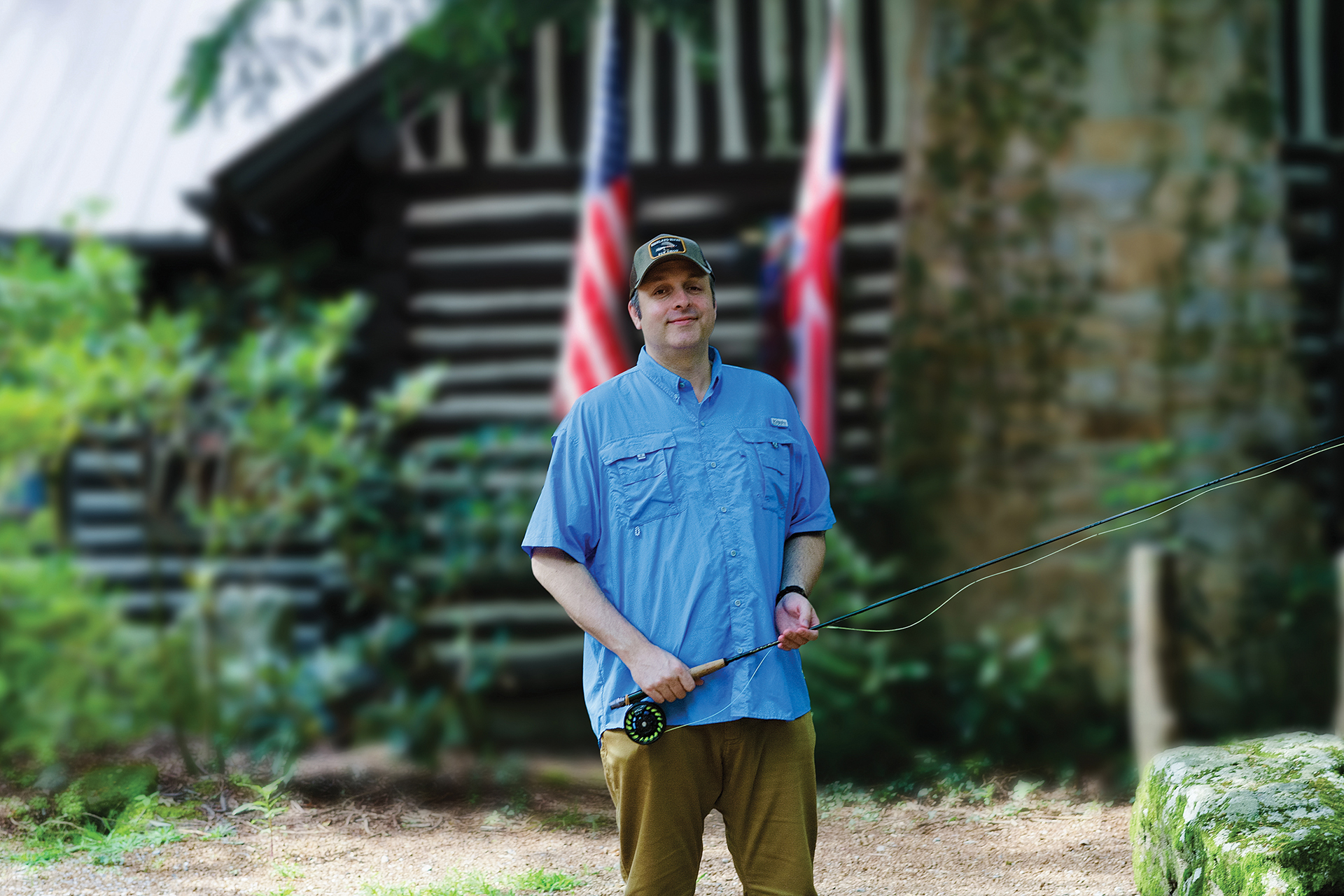 Written By: Chris Wilkes - The Highland Hiker | Issue: 2020/10 - October
Anglers in Western North Carolina look forward to the month of October like a kid counts the days until Christmas. 
October provides some of the best conditions for trout fishing that anyone could ask for. The temperature of the air will cool down and so will the water temp in midday. This will mean more active trout in the rivers all day long with few lulls. 
During the month of October, you can fish dry flies as well as nymph patterns so your entire fly box should get some use. 
October allows for a more flexible fishing schedule. Whereas the summer temperatures and crowds can require you to be in the water before 8:00 A.M. or after 6:00 P.M., the cooler temperatures can allow you to sneak in some trout fishing on your lunch break. Afternoon trips can be good for ensuring you will be by yourself as well. 
Another thing that I enjoy about fishing during a peak trout month like October is the amount of water that becomes good for fishing. Highlands is surrounded by 2,200 miles of fishable water, but during the summer months there are a lot fewer of those stretches that yield a decent haul. 
Once October rolls around, you can pretty much throw a dart at a map of the area and feel good about your chances of catching fish. 
Not only does the trout fishing pick up, but so does the scenery. As I often like to point out, fly fishing gives you a great excuse to stand in a lot of pretty places. In October the air is crisp and the leaves turn glorious colors. The state will be stocking plenty of fish in the easy to access rivers, but the creeks that are harder to get to should not be overlooked. 
Sometimes the trails to get to these harder to access will be full of great leaf change scenery (and fewer fishermen!). 
---
---