North American River Otter: Highlands Biological Foundation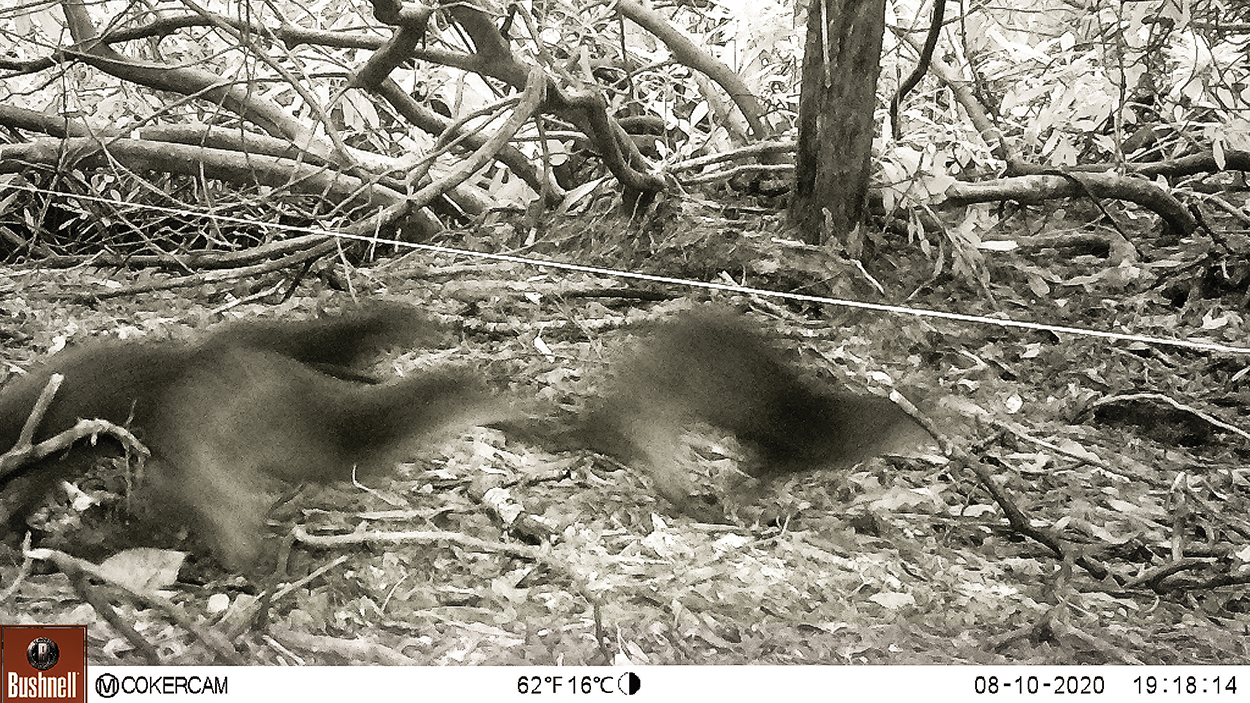 Written By: Paige Engelbrektsso | Issue: 2021/01 – Winter
If the last year has left you feeling a little shaky, it's time for a celebration! Otters are back to splashing on the Plateau! To catch a glimpse of these endlessly enchanting creatures, visit The Highlands Botanical Garden, open dawn to dusk, at 930 Horse Cove Road.
---
Have you ever seen a North American River Otter in the wild?     
In the last few months, several of these elusive weasel relatives have been slip sliding away around the Highlands Botanical Garden. 
Photos on our wildlife cameras and scat on our boardwalks showed up long before staff ever saw them in person! Their tracks in the Station's creek sand tell us they have been exploring as much as any of our visitors.
Even as the weather turns colder, we expect to still play host to these rambunctious animals. They are perfectly adapted to continue fishing, swimming, and playing all winter long. What we see as long, brown fur is actually a layer of essentially waterproof guard hairs. Underneath this is another layer of shorter fur that traps heat.
Trapping for this fur drove them to the point of local extinction in the southern Appalachians. Before reintroduction began in the late 1980s, the last known sighting of a native otter was in Cataloochee Creek in 1936. 
The Highlands Botanical Garden is open dawn to dusk, year-round, and is free of charge. Parking is available at 930 Horse Cove Road. The Botanical Garden part of the Highlands Biological Station, a multi-campus center of Western Carolina University.
For more information visit highlandsbiological.org or contact us at (828) 526-2623.
---
---