Look Up Once in a While: Fishing the French Broad River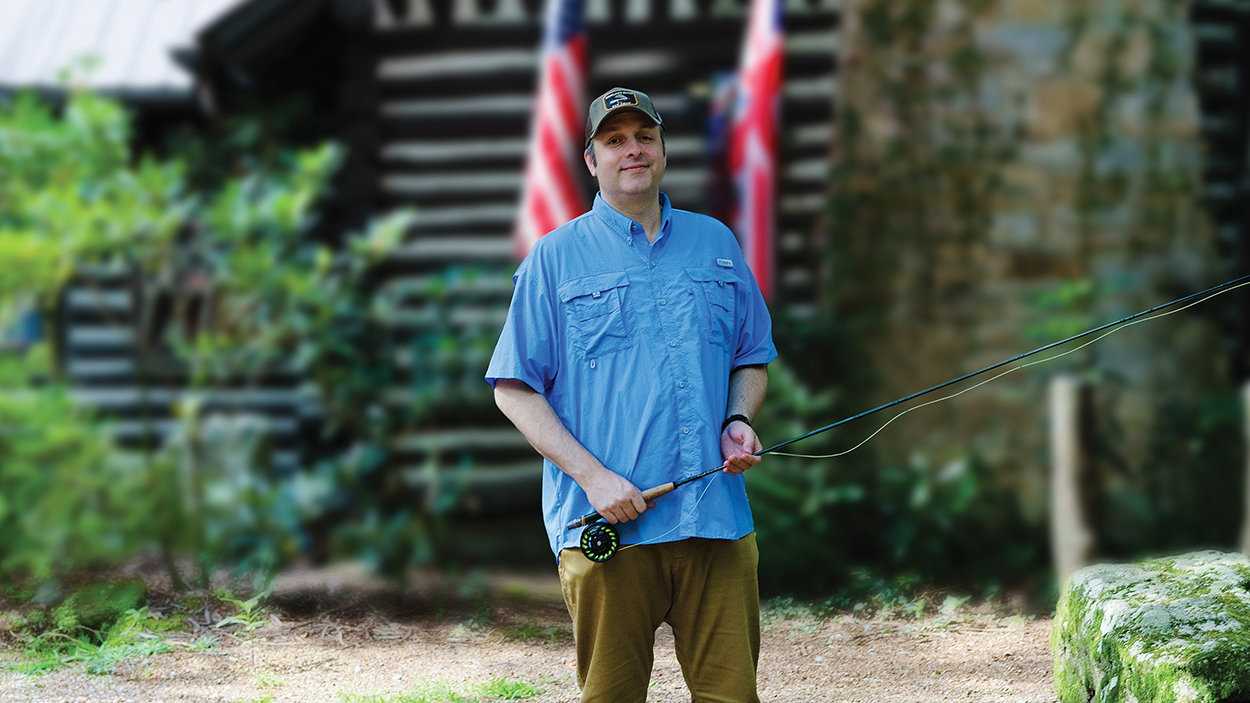 Written By: Chris Wilkes - The Highland Hiker | Issue: 2020/12 - December
Chris's French Broad River revelation should resonate with all of us, whenever we're in the midst of nature.
---
I went fishing with a couple of friends over at the East Fork of the French Broad during the last Wednesday in October. 
We were a little restless since it took the drive time plus the stopping and getting a couple fishing licenses for the out-of-towners. After getting our gear on and getting in the water, we promptly spent our first hour getting flies out of trees, changing flies, changing leaders and messing with various amounts of floatant and line cleaner. 
By the time I had finished taking a picture of the two buddies, and dropped my phone back in the dry bag, I saw we had spent an hour in the river just getting ready to fish. 
In my haste to get these guys out in the water and to take advantage of what looked and felt like optimal conditions, I had violated the rule I so often go by, which is to just take a minute and sit streamside to figure out what is going on. 
It's amazing how much noise we make just moving around outside. Combine that with stomping around in a river and you will certainly throw a fright into the immediate ecosystem.
If we take a few minutes to sit down on the bank, you can actually watch the bugs, minnows, and most importantly the fish, begin to reacclimate right in front of your eyes. 
Most of the time doing this or picking up a rock to see what kind of bugs you find underneath and then matching that as closely as you can to what is in your fly box is way more efficient than tying on a nymph or dry by the car and plodding out in the river. 
And for goodness sakes, look up once in a while! I spent an hour getting frustrated that two fish had gotten off the hook, so much that I almost missed the fact that it was a picture perfect fall day and I wasn't at work. 
Funny thing, the second I took a break and began to just enjoy being out there, I netted my first trout of the afternoon. 
---
---