Likeable, Hikeable Falls: Upper Middle Creek Falls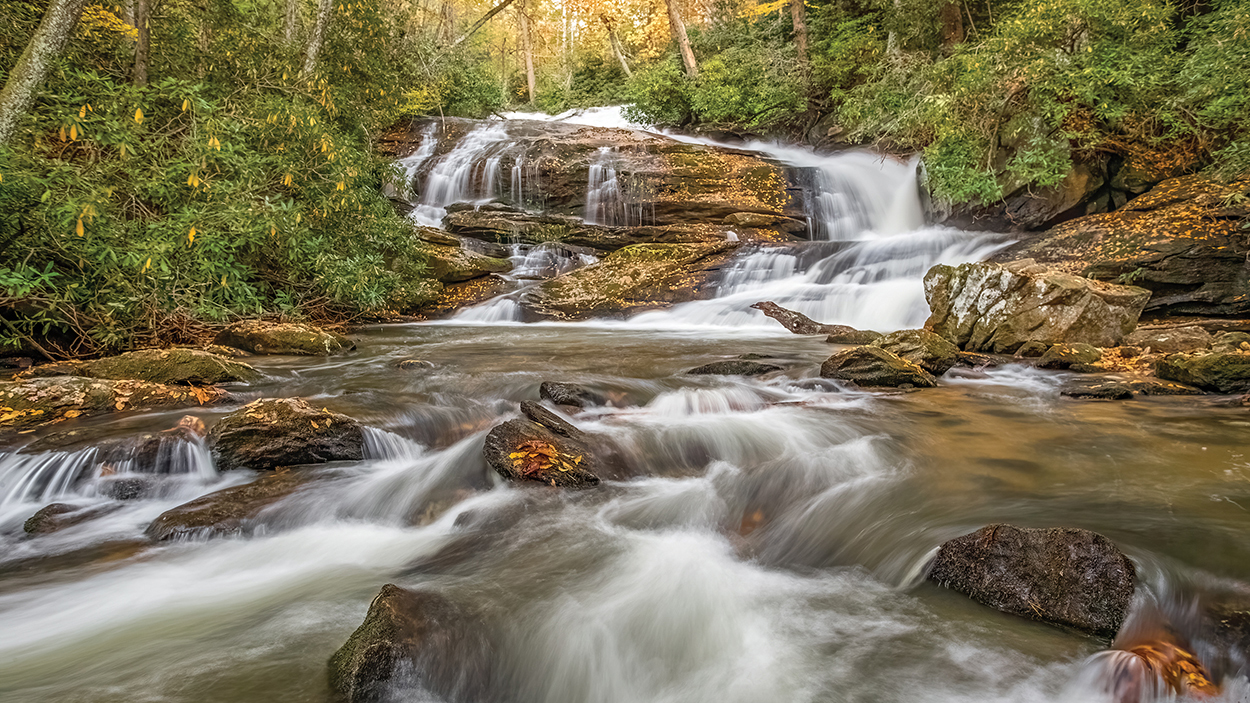 Written By: Ed and Cindy Boos | Issue: 2021/05 – May | Photograph By: Edward Boos
Stepping just slightly off the Beaten Path reveals hidden wonders like the hypnotic Upper Middle Creek Falls.
---
We have lived three miles from this waterfall for over 16 years and it was only last year that we became aware of its existence.  We had passed by the trailhead along highway 106 hundreds of times.  Only on a few occasions did we notice cars parked where the trailhead is located.  Even though the height of the falls is only about 40 feet, it is one of our favorites, especially after a heavy rain when the flow is at a high volume. The photo was taken two days after a three-inch rain.  It is a nice waterfall to visit most any time. 
If you are feeling really adventurous and you are a glutton for punishment, a second waterfall, Middle Creek Falls, is less than a half mile from the trailhead.  Be forewarned that it is a moderate to difficult trail that is hard to follow requiring some scrambling to get to the base of the falls.  If interested, look for a hike description online.
Trailhead directions:  From the intersection of US 64 and Highway 106 in Highlands, drive west nine miles on Highway 106.  Look for a school bus sign on the right.  Park immediately in front of the sign.  There is enough space to park two cars.  The obvious trail head begins a few yards east of the sign.  If you pass Lazy A Road on the right, you went a few hundred yards too far.
Hike description: This hike is rated easy-to-moderate.  The first few feet of the trail are somewhat steep but doable.  Proceed down the trail about 100 yards where you will take another trail to the right.  After a couple hundred feet, you will come to Middle Creek. You must cross the creek.  It is an extremely easy crossing as it is only a few feet wide.  The last time we visited the falls there was a board across the creek to step on.  The falls are just ahead.  The best viewpoint is approximately 12 feet above the creek.
---
---