Just You and Satulah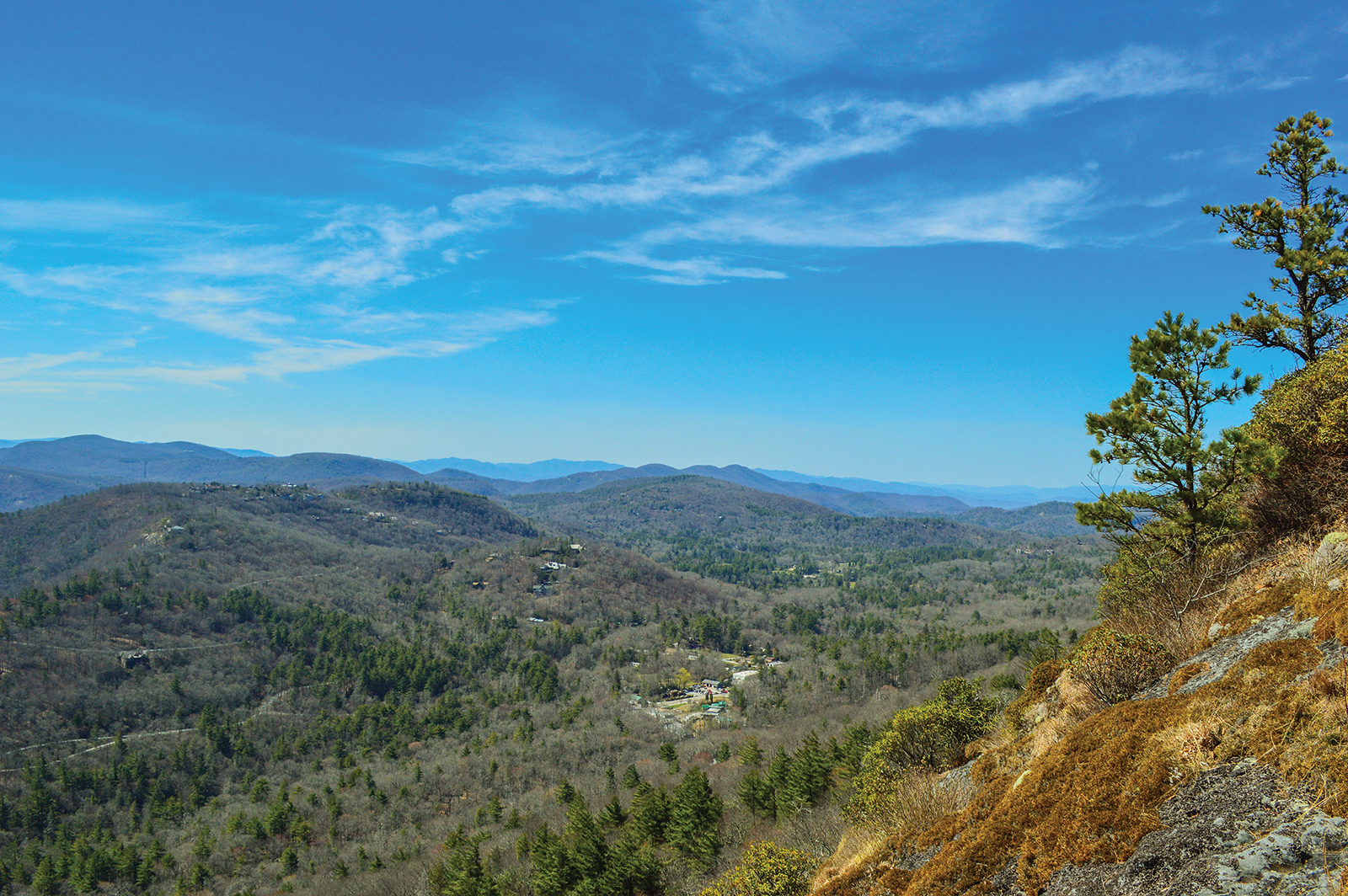 Written By: Alex Foltz | Issue: 2016/05 - May
With many beautiful mountain top vistas in the vicinity of Highlands, there's no shortage of awe-inspiring scenery for those who seek it.
In fact, one of the most impressive mountain top hikes in the area is just walking distance from Main Street. Satulah Mountain towers at an elevation of 4,543 feet and offers an impressive 270-degree view of the surrounding areas, far into North Carolina and South Carolina, as well as Georgia.
In order to access the summit from Main Street, first travel down NC 28 South on foot towards South Carolina until the three-way intersection is reached, just a short stroll from Main Street. Continue straight through this intersection onto Satulah Road. While traveling up Satulah Road, stick to the left until it intersects with Worley Road and continue on to Worley. Once at the end of Worley there will be a large vehicle turn around and the trailhead will be located straight ahead. Once on the trail, the summit is just a short 10 to 15 minute walk away.
Overall, the summit is a little over a mile and a half from Main Street. It should be noted that while it is possible to drive to the trailhead, it's not recommended as there is an ongoing dispute over vehicle traffic on Worley Road, which is private. It is said that with enough public support the issue of access may be resolved in order to allow a wider variety of hikers to experience this incredible mountain that has been preserved by the Highlands-Cashiers Land Trust.
When approaching the summit of Satulah, just before the main summit, there is a trail to the right that leads to the remains of a small structure that was built many years ago. Continuing on from there the trail leads to the main summit, where the rhododendrons open up to reveal incredible long distance views of the surrounding areas. While the view from the main summit is unquestionably astounding there are even better vantage points accessible. Beyond the clearing to the right there are several areas perched just along the edge of the cliff that offer great views of Rabun Bald Mountain and further on into Georgia. The trail to the left leads to an area known as Mushroom Rock. Mushroom Rock offers a better view of Horse Cove as well as far into South Carolina.
As always, use caution while in any of these areas as there are no railings and a fall at many of these spots can result in serious injury, or worse. With its close proximity to Highlands and magnificent views of the surrounding area, Satulah is a hike worth the trip for anyone in Highlands.
---
---