June Peonies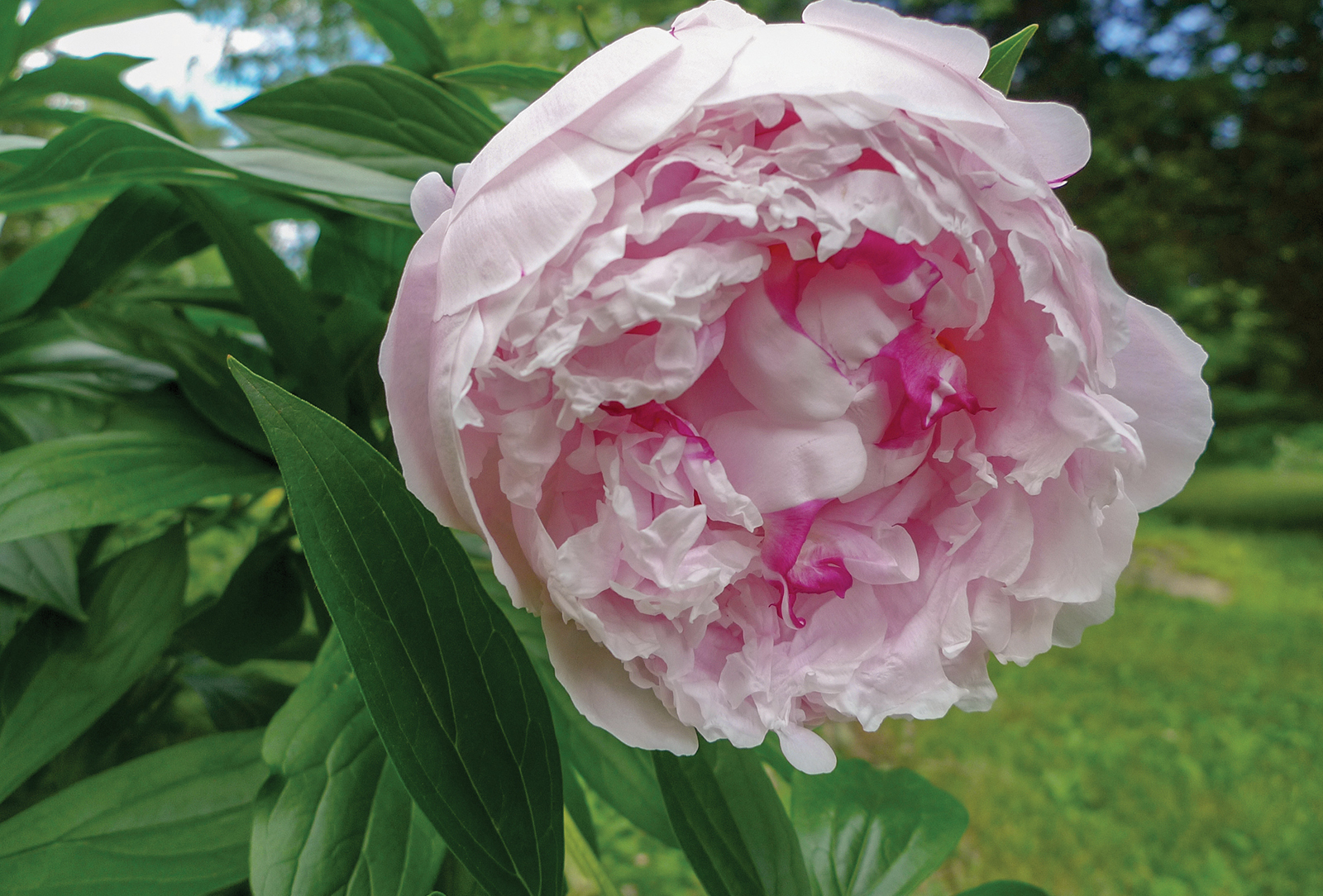 Written By: Jeannie Chambers - The Accidental Gardener | Issue: 2019/06 - June
Peonies are a lot like potato chips. It's almost impossible to have just one. The Peony is from the genus Paeonia – the only genus from the Paeoniceae family, and there are over 30 known species.
They grow upwards to three-and-a-half feet, and completely die back during the fall season. According to Greek Mythology, Asclepius as the Greek god of medicine and healing, had a student named Paeon. Asclepius was very jealous of Paeon and tried to kill him, but Zeus came to his rescue and turned Paeon into a flower, the Peony (aka paeony). Apparently, Asclepius hadn't heard the term, First Do No Harm.
These beautiful, aromatic flowers have been around for centuries, and some used them for food, others used the seeds for medicinal purposes. Confucius say…no really, Confucius has been quoted as saying, "I eat nothing without its sauce. I enjoy it very much, because of its flavor."
Peonies were once grown in the Imperial Gardens in China and are pictured in many of the Dynasty items.
In the Middle Ages – such an optimistic time, right? – rumor had it that if a woodpecker caught you picking the flowers, it would peck your eyes out. In the faerie world, it's a well-known fact that mischievous nymphs live within the petals. France and the UK are some of the largest breeders, while The Netherlands produce the largest stems each year – about 50 million, with one named Sara Bernhardt being about 20 million of those.
These flowering bush-like stems grow well in our area, and like full sun. They have to have a winter season of dormancy to flower the next year. Ants are drawn to the large bulbs because nectar is on the outside of the petals. You will probably have to use a stake to hold up the stems of their heavy mop-headed blooms in summer. Peonies don't transplant well, and may take a few years to bloom, but that's the only temperamental side of these plants. They are deer and rabbit tolerant, have a rich, intoxicating aroma, and they've been known to keep blooming for decades. Having a peony in your garden is like a being awarded a blue ribbon every year.
---
---